We use affiliate links. If you buy something through the links on this page, we may earn a commission at no cost to you. Learn more.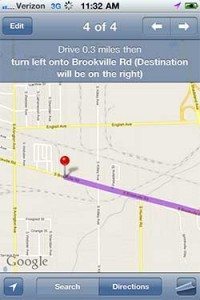 Dear Gadget Diary,
My smartphone (which happens to be the iPhone 4 at the moment) was my BFF this past Saturday. The first thing I used it for was Google Maps to navigate to the GRT Glass Design Studio on the East side of Indy for an art workshop that Jeanne and I attended. Google Maps isn't as good as a full blown GPS app since it doesn't have spoken turn-by-turn directions. But it works just fine when you're the navigator and not the driver. 
The workshop was called Glass Design Play Days and we were able to create a piece of art from a scrap of plate glass. The process requires you to cut a design out of special fire proof paper. I knew I wanted to make a moon shape for my design, I but wasn't sure exactly how to draw it on the paper. I used my iPhone to surf google's image library for ideas. One minute later, I was all set.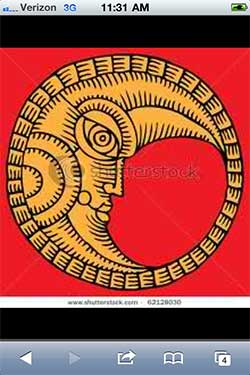 After I cut out all the little parts of the design and layered them for a sort of 3D effect, I placed the piece of glass over it and set it on the kiln where it will be fired this week. We go back next weekend to pick up the finished tiles. I hope mine turns out good.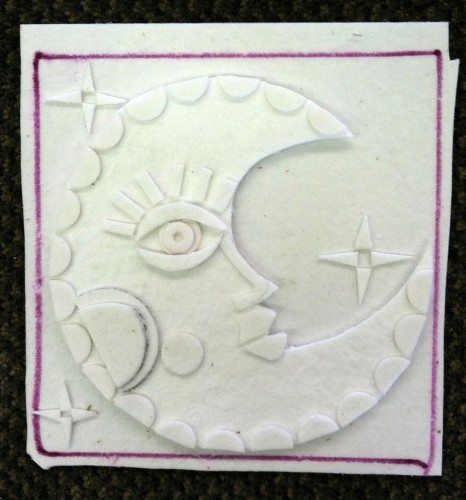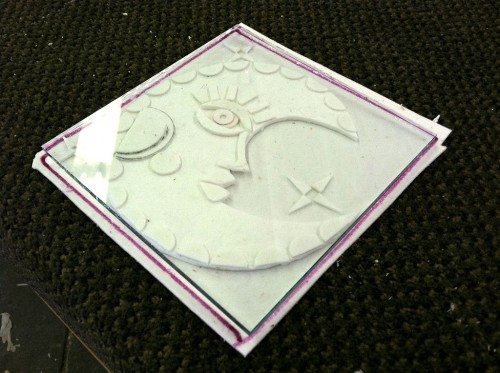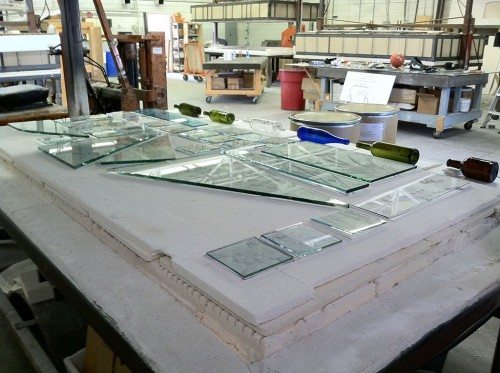 After the workshop, we met my Dad for lunch at Cheesecake Factory. I used the iPhone during the drive from the glass studio to the restaurant to browse their menu. They have too many choices, so I wanted to figure out what I might want to order before I got there.
During lunch, I was able to show him pictures I'd taken at the glass studio so he knew what we'd been up to that morning.
After lunch, we went to the Barnes & Noble book store next door. I snapped pictures of books that I thought might be fun to read at a later date. At one point, another customer noticed me doing this and commented that I was just like his wife. 😉 Ha!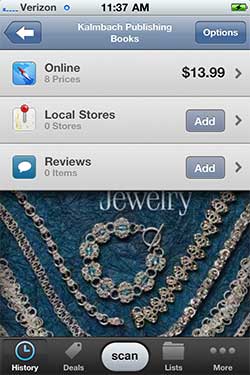 Jeanne found a book on jewelry making and asked me to look it up on Amazon.com via my phone to see what the price was. Instead, I pulled up ShopSaavy, scanned the barcode on the back of the book and boom, it told me that Amazon indeed did have it for a cheaper price. She was impressed.
On the drive home, I was able to catch up on some emails and Facebook. Ain't technology great? 🙂