We use affiliate links. If you buy something through the links on this page, we may earn a commission at no cost to you. Learn more.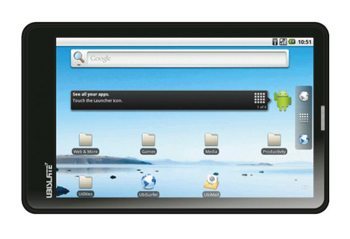 The Indian Government and Canadian company Datawind have just released the Akash, a 7″ Android based Tablet.
The Indian government has contracted to buy some 8 to 10 million of the devices by March 2012 and will initially be giving the devices away to students for free and when available commercially will sell for around $38.
"The rich have access to the digital world, the poor and ordinary have been excluded. Aakash will end that digital divide," Telecoms and Education Minister Kapil Sibal told The Times of India.
Based on  Android 2.2 ( Froyo ) , a 7-inch resistive touch screen ( 800-x-480) , a 366-MHz processor, 256MB of RAM, 2GB of internal storage, a microSD slot, WiFi, GPRS modem, two USB ports, a 3.5mm headphone jack  and a 2100 mAh battery that lasts around 3 hours, the specifications don't look that impressive. The device will however go a long way in enabling many of India's 1.2 billion people  who cannot afford more expensive units and  whom only around 8% currently have Internet Access.
According to Suneet Singh Tuli, CEO of DataWind, the configuration of the DataWind tablet is adequate for most applications including HD quality video, reading books, and basic office applications. The device makes up for the lower speed processor by using compression acceleration technologies that shift a part of the processing during Web browsing from the device to the cloud ( ala Amazon Silk ? 🙂 )
Datawind has plans to expand it's market to other countries as well. Would you buy one and at what price point  ?
(Edit: Contrary to all other sources found this: http://akashslate.com/ which appears to price the unit at around  $60 ?!? )