We use affiliate links. If you buy something through the links on this page, we may earn a commission at no cost to you. Learn more.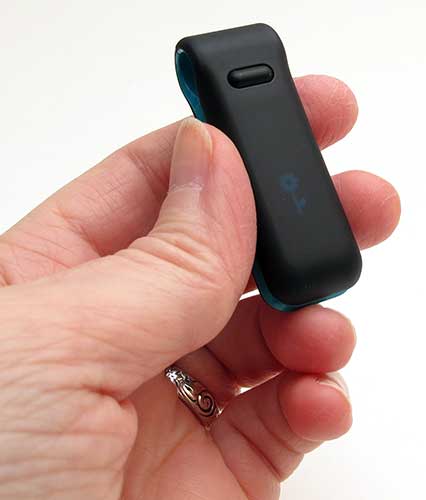 We all know that we should exercise regularly to stay fit and healthy, but doing so can be a real chore. Using gadgets to keep us excited about our workouts is just one way to stay inspired to keep up good habits. One such gadget that can help you keep track of your fitness activities and goals is the Fitbit Wireless Activity Tracker. It's sort of like a pedometer on steroids that can give you an overall snapshot of your daily activity level. 
Note: Click the images in this review to see a larger view.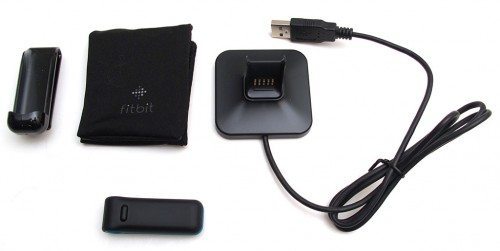 Package Contents
Fitbit Wireless Activity Tracker
USB charging dock / base station
Belt clip
Wrist band holder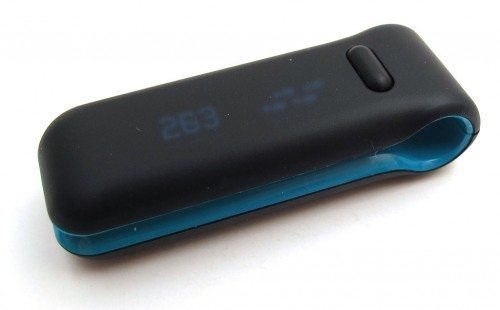 The Fitbit is a small plastic device with a rubberized coating, one button and a built in blue OLED display.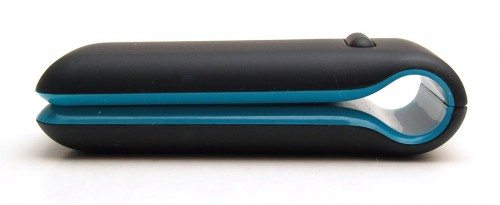 It's shaped like a clip to easily allow you to attach it to your clothing, etc.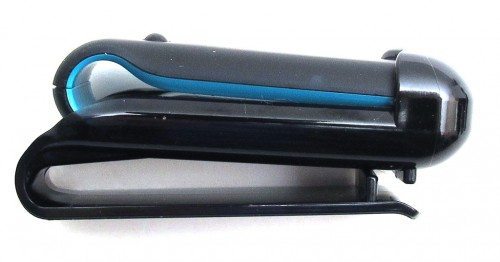 It comes with a plastic belt clip holder, but you can just as easily slide it over your belt or waist band without using the holder at all. At least that's how I have been using the Fitbit during my review period.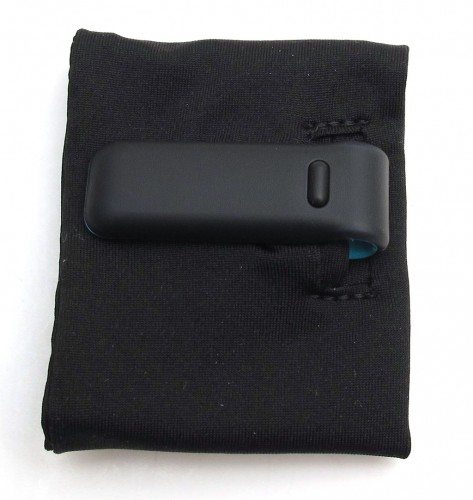 Also included is a wrist band. The wrist band is used to hold the Fitbit while you're sleeping so that it can record your sleep patterns.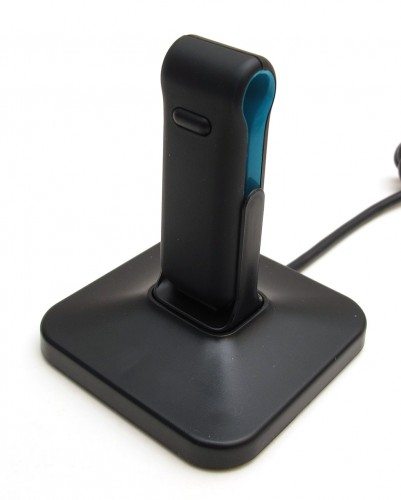 To starting using the Fitbit, you will first need to charge it using the included USB charging dock / base station (the Fitbit will need to be recharged every 3-7 days depending on how active you are). The dock is also a wireless receiver that will update your activity data on the web whenever you come within 15 feet of the dock with your Fitbit.
After you've charged your Fitbit Tracker for the first time, you will need to install a small program on your PC or Mac and then register the tracker online by going to the Fitbit website. You'll be asked to enter some basic information such as your height, weight, age, gender, etc. Once you've completed that step, you can slide the Fitbit on your belt and start accumulating steps and activity. There's no need to calibrate it for your walking stride. The Fitbit contains a motion sensor like the ones found in the Nintendo Wii and can sense your motion in three dimensions and convert it into information about your daily activities such as walking, running and general household/lifestyle activities. For counting your steps, it is claimed to be 95-97% accurate.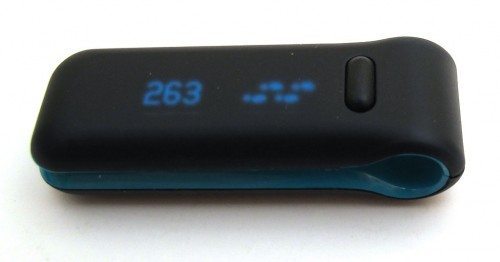 One of the features I like best about the Fitbit is that the built in OLED display shows you your progress in bright blue easy to ready text. By repeatedly pressing the button on the display, it will show different info such as how many steps you've accumulated for the day…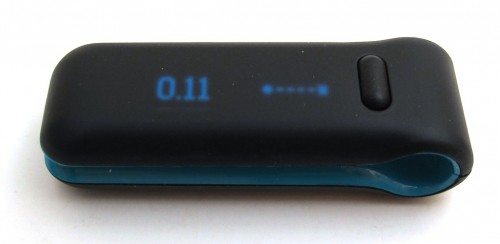 How many miles you've walked…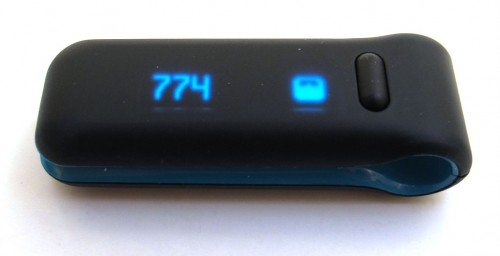 Calories you've burned…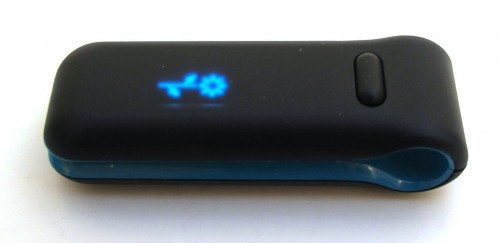 And it will also show your overall activity level for the day by displaying a flower that grows as you are more active.
The only thing the Fitbit doesn't display is the time of day… Not a big deal, but it might be a nice feature.
Once you've walked around a bit, you can upload your data to your Fitbit account on the web. You don't have to plug the Fitbit into the USB dock to do so. Just go in the same room as the dock and it will transmit the data wirelessly.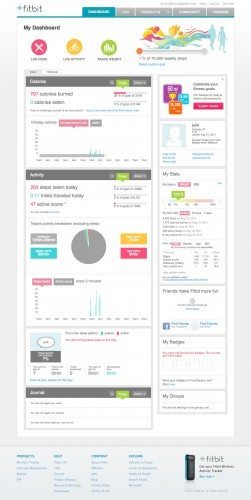 To view your data, you login to your account on the Fitbit site. The dashboard gives you a quick overall view of your data.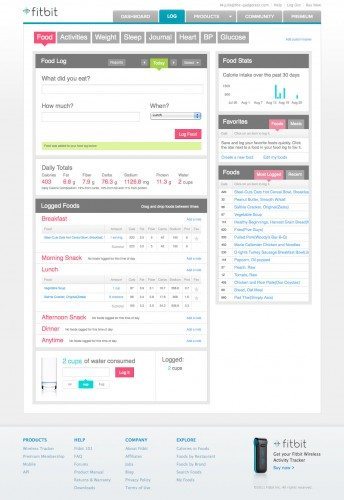 The web interface has options to add the foods you've eaten throughout the day, activities you've done, your weight for the day, mood and there's even a space to write a journal entry.
If you have a smartphone or other mobile device, you can access your account through http://m.fitbit.com/ and add activities and foods through that interface too.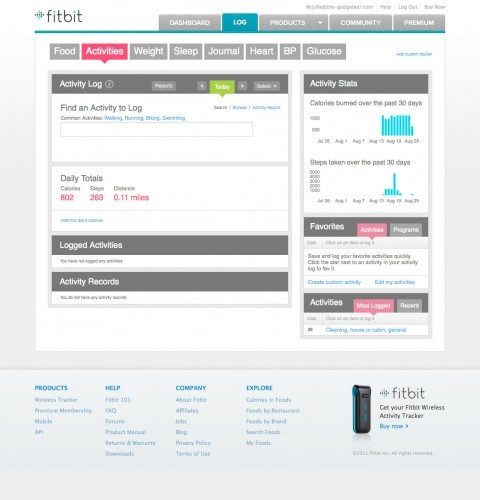 Adding the food you've consumed and your activities helps to give a more accurate view of your calories burned vs. consumed. Fitbit does help you out by estimating the calories burned. Here's an explanation from their FAQ:
When you first join Fitbit, your dashboard will show an estimated number of calories burned for that day. The estimate is based on your BMR (Base Metabolic Rate) which we calculate using the height, weight, age and gender information you provide during sign up. If you are using the Tracker and syncing your data we replace the estimated burn with the tracker's data plus any additional activities you might log that were not captured by the tracker.

When nothing much is logged, we try to guess how many calories you have burned if you were sedentary. (Sedentary means you got out of bed, got dressed, went to your day job, came home and did nothing much more than walk to your car.) Once you start logging activities, we assume that you know best and we stop estimating; we use the data you provided. If you only log a small portion of your activity, we'll be missing a lot.

(If you are not using the Tracker at all, and just using the website to manually log your food or activities, then you will only see estimated calorie burn plus what you manually log in activities. If this applies to you, you should probably also log your general life activities – i.e. 8 hours of working at a desk or 1 hour or so of house work to get a better picture of how many calories you are actually burning.)
I'll admit that it can be a 'chore' to add the foods and activities via the web page. I personally prefer to use the Fitbit just to track my steps. Typically, if you can get at least 10,000 steps a day, you should be relatively healthy.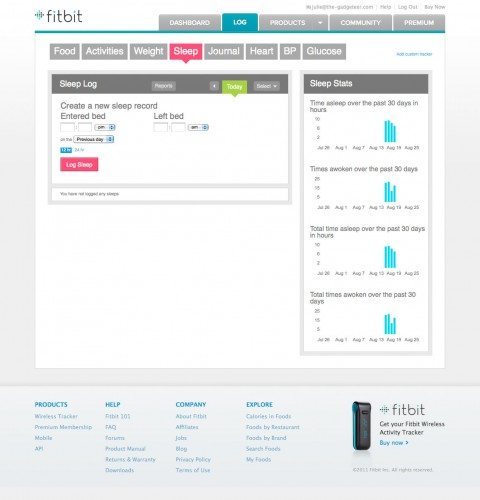 If you wear the Fitbit on your wrist at night, it will even help you track your sleeping patterns. It's not going to help you sleep, but it can give you an idea of just how many hours of real sleep you're getting each night. The tracker shows how many times you woke up during the night vs. slept.
You will also receive a weekly email that gives you an overview of the past week's activity (steps, distance, calories, weight, sleep, etc.)
When you buy the Fitbit, you can use the web site for free to do everything I've listed above. There is also a Premium service that offers some extra features such as more detailed reports, comparisons to other Fitbit members, special training suggestions and the ability to export data as an XLS or CSV file. The Premium service runs $49.99/yr.
The Fitbit Wireless Activity Tracker can be used as a simple pedometer and even more if you are diligent enough to add your foods and activities through the web interface. The fact that it wirelessly updates your info to the web, has a built in display that gives you info on your steps, distance, and calories, makes it a nice gadget to keep you motivated to stay healthy and moving.
Product Information
Price:
$99.95
Manufacturer:
Fitbit
Pros:

Easy to use
Wirelessy transmits data to web
Tracks sleep patterns

Cons: