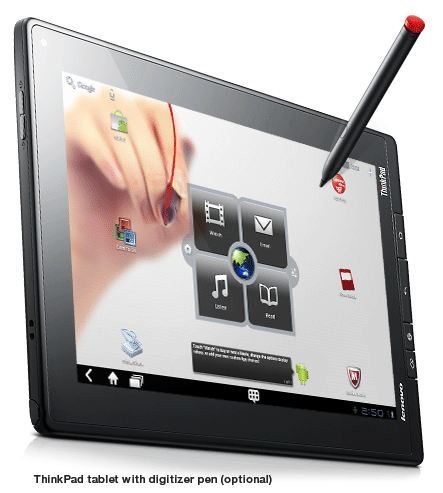 The Lenovo Thinkpad Tablet is now up and available to "Buy Now"  on the Lenovo online store. Models available are 16GB, WiFi-only for $499 and  $569 (32GB) and $669 (64GB). Preorder now with delivery of these 10.1″ Multitouch Display (1280×800) , NVIDIA Tegra 2-powered tablets expected to start on 29th August.
Preorder from Lenovo
*Edit: Some confusion around the 3G capability on their site  initially but they've now sorted it out. All current models are WiFi only and 3G capable units will be available around October.