We use affiliate links. If you buy something through the links on this page, we may earn a commission at no cost to you. Learn more.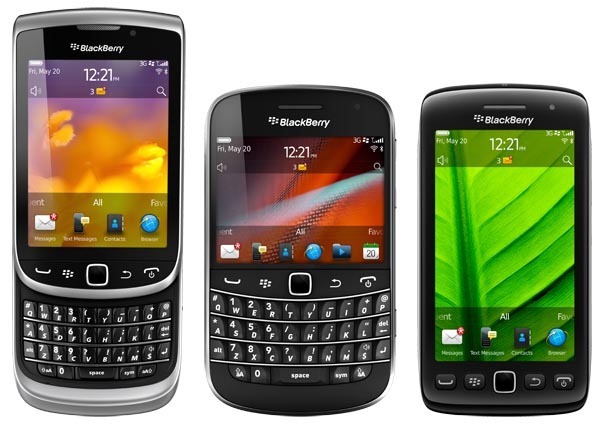 In a few weeks, carriers will start rolling out RIM's new Blackberry lineup which includes the Torch 9810, Bold 9900/9930, and the Torch 9850/9860.  All of these will come with a faster processor and runs the newer Blackberry 7 OS.  The star of the show would be the Bold 9900/9860 which is nicknamed the Bold Touch because of its 2.8" capacitive touch screen.  The Bold Touch will be sporting a 1.2 GHz processor, 5.0 MP camera capable of 720p HD video recording, and it's the first Blackberry with NFC support.  Near Field Communication (NFC) is a short range (4cm or less) wireless technology which allows 2 devices to communicate.  Most noticeable use of NFC would be using your phone as a digital wallet by just bringing your phone close to the payment device to transmit the necessary credit card information.
Lately, Research In Motion hasn't been having a great time with layoffs and loyalty issues with their Playbook (me being one of them).  Let's hope this new lineup will redeem their corporate image.