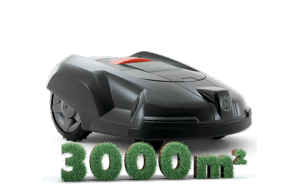 I love my Roomba  so why not the same for my lawn ? Husqvarna has a range of  three robotic lawn mowers covering from 1800-3000m2 capability. Just like the Roomba, they find their own way home when they're low on battery to recharge. They have a timer/scheduler, are weatherproof  and include a theft alarm. There's even a solar hybrid version.  Just make sure you pick up the doggie droppings, tools and kids toys   though before you set it on its way.
Check them out on the Husqvarna Site.  Pricing from $2399.95
Some of our links in posts like this one are affiliate links, which means that we may receive a small commission on purchases at no cost to you.