We use affiliate links. If you buy something through the links on this page, we may earn a commission at no cost to you. Learn more.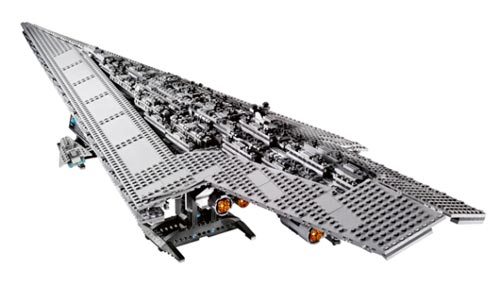 I originally saw this over on CNET.com and thought it newsworthy. LEGO just announce that it will be releasing a limited edition Star Wars model: Darth Vader's personal flagship, the Super Star Destroyer EXECUTOR. This 3,152 brick model will be the longest Star Wars Lego model ever, measuring 50 inches in length. This behemoth will go on sale Sept 1 for $400.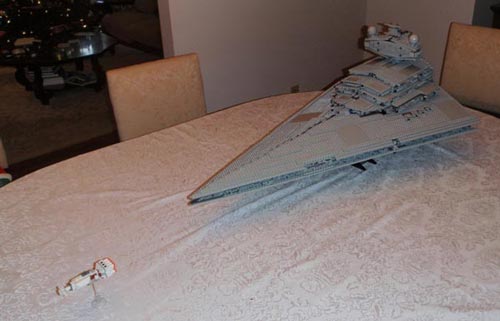 The main reason I want this new LEGO set, is that last Holiday season I found/bought a used, original Star Destroyer. And much to my wife's chagrin, used our dining room table (for several weeks) to assemble the nearly 4000 piece monstrosity. The part that made it so fun was that nearly every person that stepped into our home those weeks took the time to add pieces/time/effort to the project. Who knows, might even evolve into a annual tradition :).