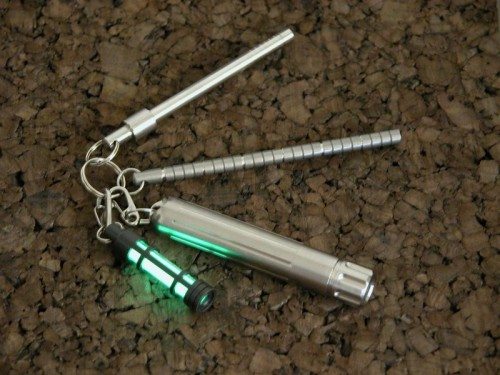 Here at The Gadgeteer, we can't get enough keychain tools and gadgets. But sometimes it's tough to find them at the bottom of our gear bag when it's dark. TEC Glow Fobs might help solve that problem. They are cool little stainless steel or aluminum tubes that are filled with a light emitting resin. Expose the fobs to the light and they will glow. The longer you expose them the longer they glow (up to 12hrs). They can be recharged over and over with virtually no loss on their glowing effect. If you don't want to deal with exposing them to light, you can opt for a Glow Fob Pellet kit that will help you to replace the included pellet in the fob with a self-luminous tritium vial (you're on your own for actually obtaining the tritium). Prices for the Glow Fobs range from $18-$22 and the replacement pellet kit is $4.
Support The Gadgeteer
:
We may earn a small affiliate commission from purchases made from buying through links on our site. As an Amazon Associate I earn from qualifying purchases. Learn more.