We use affiliate links. If you buy something through the links on this page, we may earn a commission at no cost to you. Learn more.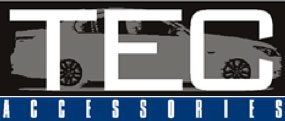 If you've ever visited the EDC Forums, you might come to the conclusion that the  keychain is the new toolbox. They have a whole topic dedicated to keychain tools where people post pictures of their 10 pound keychains 🙂 In the interest of adding just a little more bulk to the EDC enthusiast (Every Day Carry), I have 2 keychain products from TEC Accessories show you today.
Inchworm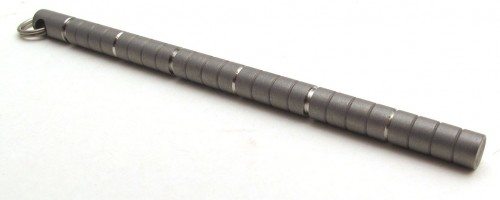 The Inchworm is a tubular ruler made of bead blasted 3/16″ diameter 6Al-4V grade titanium that has grooves cut at 1/8″, 1/2″ and 1 inch increments up to 3″ long. Click the image above for a larger view.

Although the Inchworm has an overall length of 3 3/8″, the measuring length is just 3 inches. Ask you can see from the image above (click it for a larger view), the one inch and half inch grooves are shiny and the 1/8 inch grooves are not. This makes it really easy to do quick measurements of small items.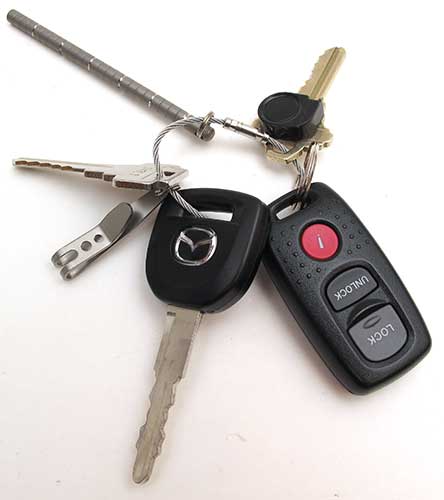 The Inchworm has a 11/32″ diameter split ring for attachment to other items such as a… wait for it… keychain 🙂
Why would an item like this be useful? How many times have you found yourself in a store and needed to check the length of the item you were interested in buying or replacing? I know it's happened to me on more than one occasion. It's one of those items that you never know you need, till you do.
P-7 Suspension Clip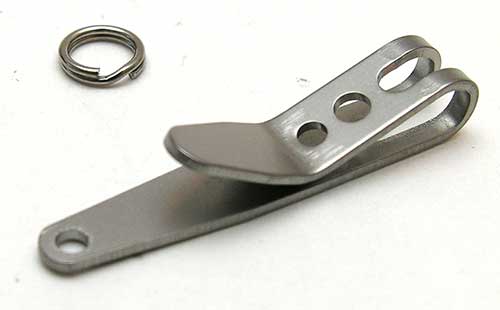 After you've added all those nifty keychain tools to your keychain, you might find that it's become a bulky blob that sinks to the bottom of your pocket. Never fear, there's another keychain tool that can help with that problem. It's the P-7 Suspension Clip.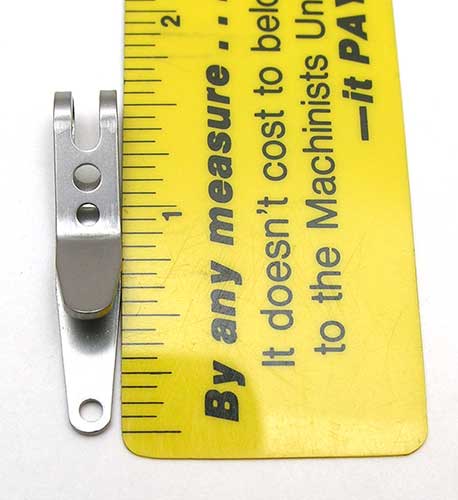 The P-7 Suspension Clip .28 x 1.53 inches long and is made of spring tempered stainless steel and includes a stainless steel split ring to allow for attachment of items.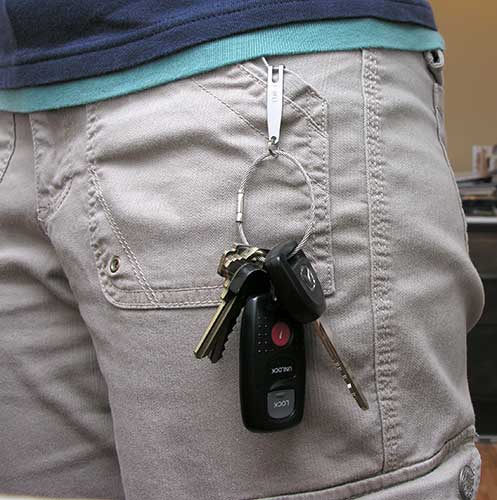 Since I'm female and don't have deep pockets in my pants / jeans, the picture above shows what it looks like to use this clip on the outside of your pocket. It's really meant to clip on the inside so that the items are suspended in your pocket instead of laying in a heap at the bottom. You can actually use this clip to attach your keychain to a purse or other item. I like to clip it to the top of the pocket in my messenger bag so that I can easily grab my keys instead of fumbling around trying to find them at the bottom of a pocket.
The only thing I don't like about the P-7 is the price. $12 seems a bit much for such a small clip. I'm wondering if something similar could be found at a hardware store like Lowes for half the price. That said, this is a handy little doo-dad that EDC fans will definitely appreciate.

Product Information
Price:
Inchworm - $18.00 P-7 Suspension Clip - $12.00
Manufacturer:
TEC Accessories
Pros:

Handy
Inchworm has 1/8, 1/2 and 1 inch marks

Cons:

Clip is expensive for what it is / does