We use affiliate links. If you buy something through the links on this page, we may earn a commission at no cost to you. Learn more.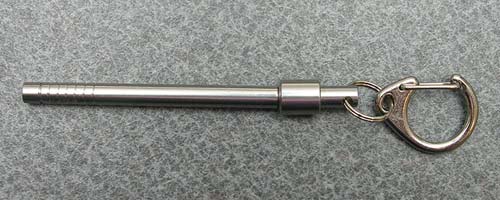 I don't know why, but I have a thing for unique and tiny ink pens. I've been a fan of the Inka Pen for awhile, but when I saw the PicoPen from TEC Accessories, I knew I had to try one because it looked like a slicker alternative to the Inka. Let's check it out.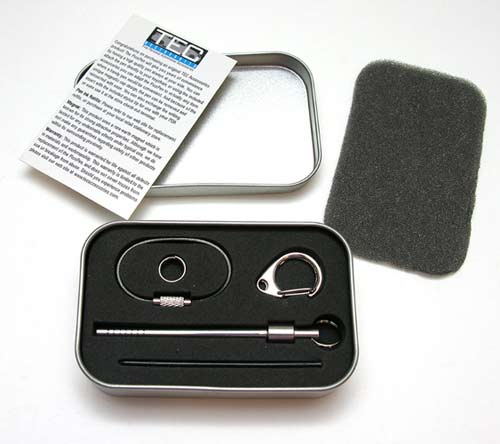 Everything comes packaged in a Altoids sized tin box, with all the bits arranged in a specially molded foam insert.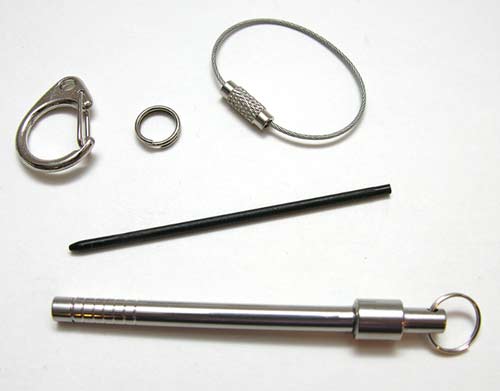 Package Contents
PicoPen with ink pen insert
PDA/Stylus insert
Snap ring
10mm split ring
Stainless steel wire rope keychain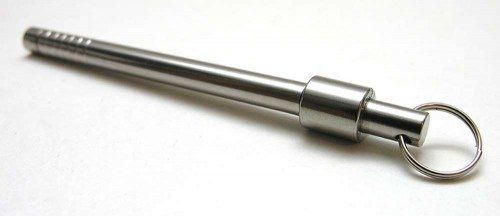 The PicoPen is made of stainless steel and is about 3 inches long (from cap to end) and 3/16 inches in diameter. It weighs in at less than 1/4 ounce.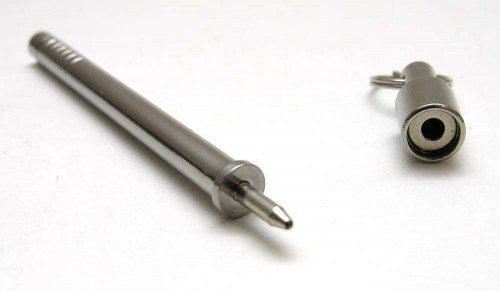 The cap is held in place with a rare earth magnet. Just give it a tug and it separates from the pen.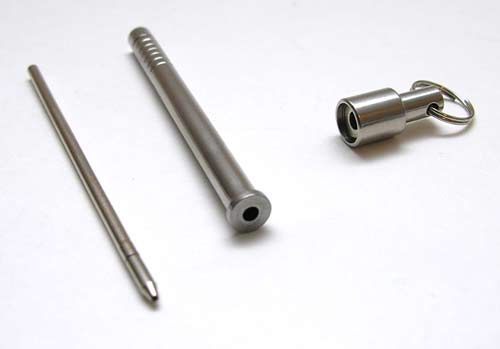 The PicoPen comes with an ink pen insert and a stylus insert. It's easy to replace either one. Just grab the tip with your fingers and pull. Replacement ink inserts are $1.85 for a package of 3.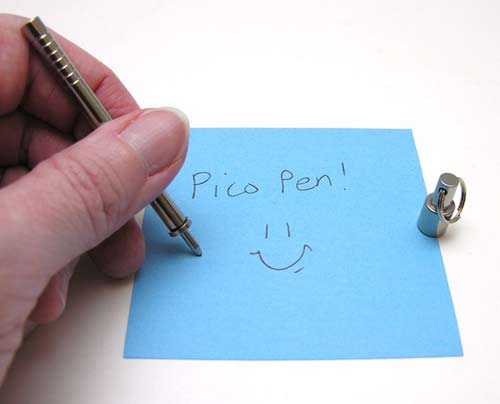 The pen is very short and thin,  but it's still comfortable enough to use to jot a short note or list. I wouldn't want to use it to write a novel, but that's not its intended purpose.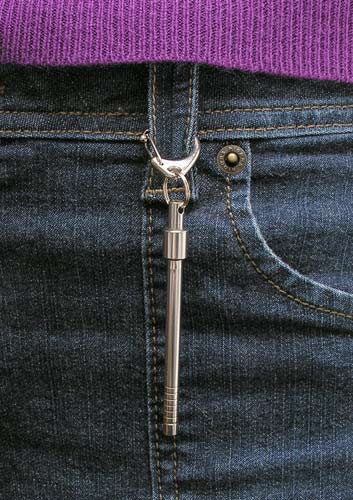 I like that several options for attaching the PicoPen have been included with the package. Here it is with the snap ring. I don't carry  it around on my belt loop as shown, but I do connect it to the eyelet on one of the zippers on my Timbuk2 Laptop Messenger bag.
The PicoPen is a simple product with an elegant design and a great price. It's definitely my  new favorite travel pen. 🙂
Product Information
Price:
$19.95
Manufacturer:
TEC Accessories, Inc.
Pros:

Stainless steel construction
Magnetic cap
Easy ink refill installation
Comes with different attachment options

Cons: