We use affiliate links. If you buy something through the links on this page, we may earn a commission at no cost to you. Learn more.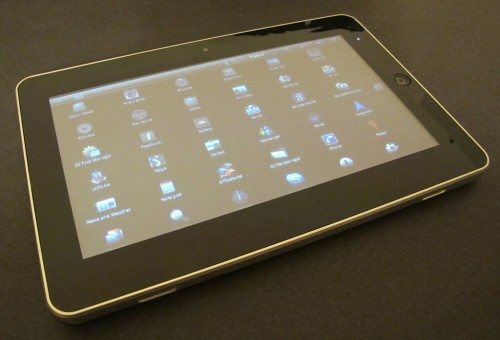 If you think the image above is an iPad, you would be wrong. It's the Epad ZT-180 Android Tablet. Android tablets seem to be all over the place lately, but the big boys (Samsung, Motorola, etc.) are pretty pricey. DHGate sent me an inexpensive Epad to review. Do you get what you pay for? Let's take a look. Note: The images in this review can be clicked for a larger view.
Hardware Specs
Processor: CPU Zenithink ZT108 1.0Ghz
Memory: 512M RAM, 4GB
OS Version: ANDRIOD2.2
Display: 10.2″, resistive touch display, 1024*600 resolution
Communication: WiFi
Expansion: microSD card slot
I/O ports: 1*USB 2.0 Host port, 1*USB 2.0 OTG port
Front facing camera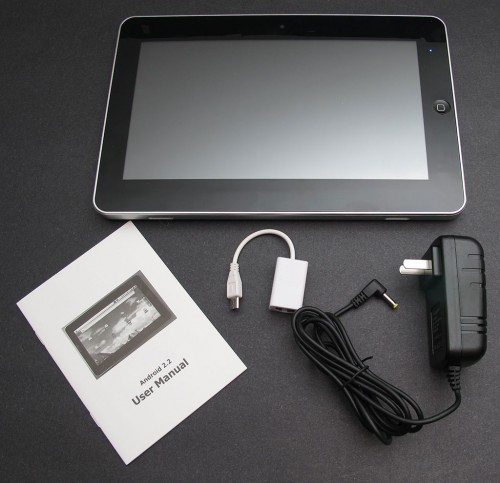 Package Contents
Epad tablet
Ethernet adapter
AC adapter
Case with keyboard (not pictured)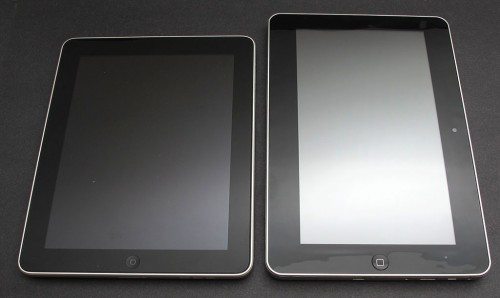 The Epad (on the right) looks very similar to the iPad (on the left). Both have a black bezel, a silver colored case and one main button.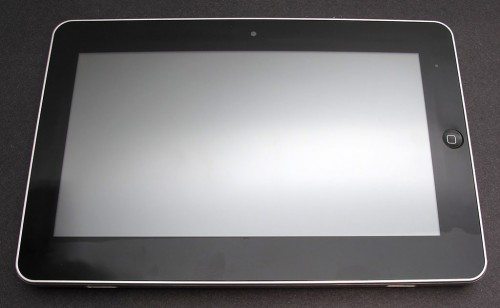 The differences other than the OS that powers them is that the Epad has a plastic case and display. With regards to the display, it's resistive instead of capacitive. More about that in a bit.

There are also quite a few connections / ports. The right side has the microphone, HDMI connector, reset switch, headphone jack, USB host port, USB OTG port and power adapter.
Note that the HDMI port is not the standard size that I'm used to dealing with. So you would need an adapter of some sort in order to connect it to your TV.
The USB Host port can be used to connect a mouse or a keyboard (wish there were 2 of these ports) to this tablet. I tested both and love being able to use a mouse. As soon as you plug in a USB mouse, you'll see an arrow pointer appear on the display and you can use the mouse to move it around and control the tablet like you would a regular desktop or laptop computer. Since this tablet doesn't have Bluetooth, you can't use a mouse and a keyboard at the same time. Bummer.
The USB OTG port is a mini USB connector that allows you to connect the tablet to your desktop or laptop to transfer files back and forth.

Along the top edge, you'll find the volume switch a network connector. Next to that connector is the power switch and microSD card slot.

You'll find two speakers along the bottom edge.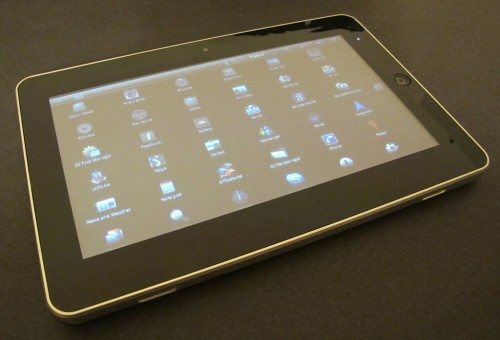 The 10.2″ display is pretty nice, but there are a couple big gotchas. The first one is that this tablet does not have a capacitive display. It's resistive. That means you have to press the screen with some authority. No multi-touch features either… That means no two fingered zooming in and out. It also doesn't have a very wide viewing angle. That said, it's large and bright and is comfortable to use for surfing and reading when you're viewing it head on.
The other gotcha is that the display doesn't rotate. It's always in landscape orientation… Maybe there is something wrong with my sample, but I doubt it. I was wrong, it does rotate. I saw it do it once. But I am unable to repeat it. I guess the accelerometer is defective.
The Epad comes with all the stock apps (calendar, contacts, Gmail, Browser, etc.). Also included are Skype, a File manager, Task Manager, Twitter, Facebook, an Office Suite and Angry Birds.
The performance of this tablet is decent. Apps start up pretty quickly. One other thing to consider is that there's no option to upgrade the OS as new versions become available.

The menu bar at the top of the screen has some touch areas to control the tablet. There's a small home icon on the left side that always goes to the home screen when pressed. You'll also notice the arrow and menu buttons on the opposite side. The arrow goes back one screen and the menu button pops up a menu for the app that you happen to be in. The only other icon that you'll use is the lock. It turns off the display. That brings me to another big gotcha with this tablet. It does NOT have an idle mode. When you press the power button, it does not put the tablet in idle like you would expect. Instead, it only gives you the option to power it down. This is a big deal… Having no idle mode means that the tablet is always on and always sucking juice. If you have Wifi on, you'll be lucky to get 4-5 hrs of life out of this tablet. Not good…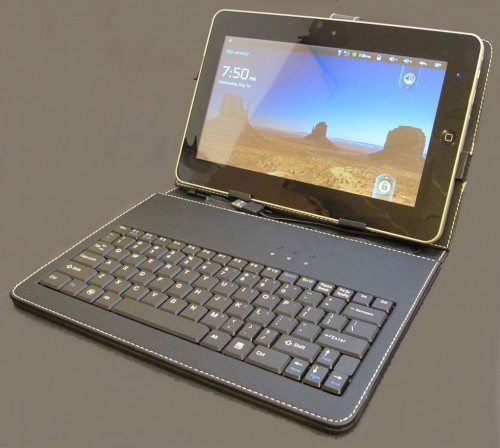 The Epad isn't a bad Android tablet, but it sure has some issues (battery life, display). With a price tag of $200, it's hard to be that picky when it's a full fledged tablet. They even throw in a nice case with a USB keyboard built in. I wouldn't want to use this as my only tablet, but for someone that has a limited budget and wants to try an Android tablet, it's an option if you don't want to save more money for a better one.
Product Information
Price:
$200.64
Retailer:
DHGate
Pros:

10" display
Relatively inexpensive
USB host mode for keyboards and mice
Keyboard/case included
WiFi

Cons:

Poor battery life
No idle mode
Resistive display instead of capacitive
Lacks Bluetooth
Can't upgrade the OS