We use affiliate links. If you buy something through the links on this page, we may earn a commission at no cost to you. Learn more.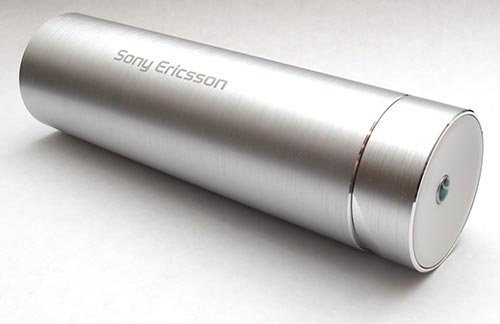 Sometimes you don't want to use earbuds or headphones to listen to music or videos on your mobile device. For those times, it's nice to have an external speaker. The Sony Ericsson MS430 Portable Media Speaker Stand offers a compact speaker that doubles as a stand. Note: The images in this review are clickable. Click to see a larger view to see more detail.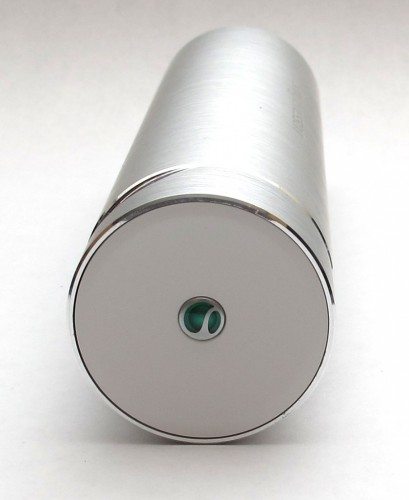 The MS430 is a 4.3 x 0.1 x 1.2 inch brushed aluminum tube that weighs in at 2.4 ounces. On one end you'll find the Sony Ericsson logo.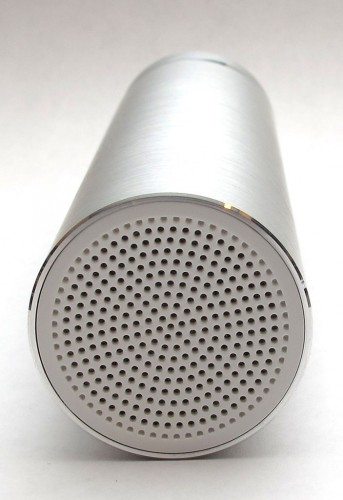 And on the other end is a speaker grill.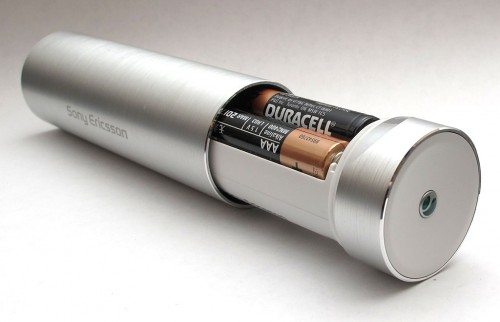 The speaker is powered by 3 AAA batteries that are included. The battery compartment is accessed by twisting the logo side of the tube counter clockwise.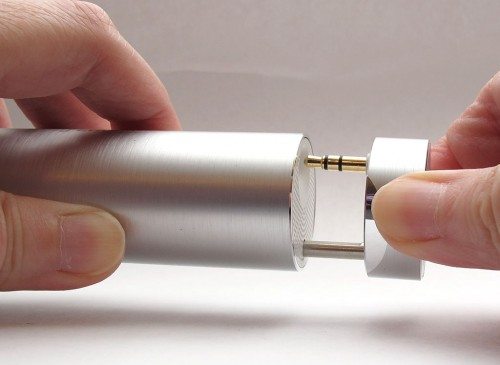 If you pull the logo side straight out, you'll expose the 3.5mm headphone jack. Nifty huh?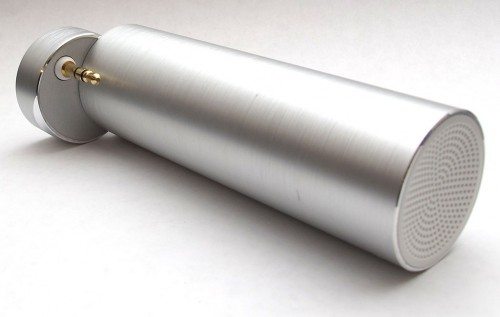 Just pull, twist and let it spring back.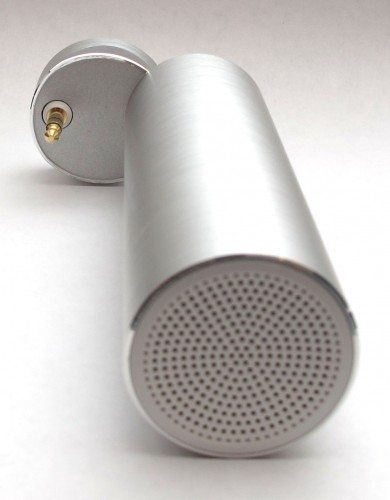 The end ratchets so that you can orient the plug to allow your mobile device to easily connect to it.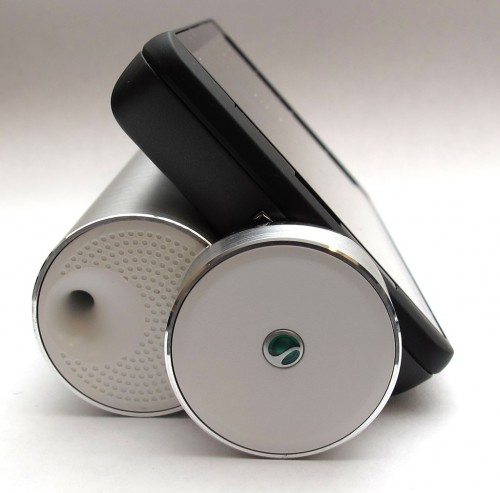 Then the back of the mobile device can rest against the speaker to act as a stand. You'll also notice the other speaker.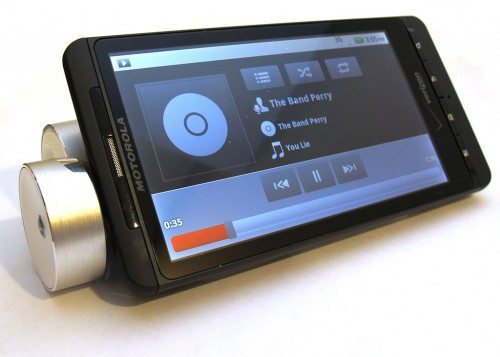 When plugged in to your mobile device, you can hear audio through the MS430. There's no power button, it just automatically powers on and off when connected. Audio quality is pretty decent for such a small speaker. There's not much in the way of bass, but it's fine for sharing tunes in a small space with your friends, or watching a video on your desk. According to Sony, you'll get up to 12hr play time before needing to change batteries.
I tested this speaker with my Droid X, but it will work with any device that has a 3.5mm headphone jack. Of course the location of the headphone jack on your mobile device makes a difference. Especially for devices with displays that don't automatically rotate…
Is this the best speaker you'll ever use? No. But it's compact, sounds decent, and doesn't cost an arm and a leg.
Product Information
Price:
$39.95
Manufacturer:
Sony Ericsson
Retailer:
Amazon
Pros:

Inexpensive
Compact
Neat design

Cons: