We use affiliate links. If you buy something through the links on this page, we may earn a commission at no cost to you. Learn more.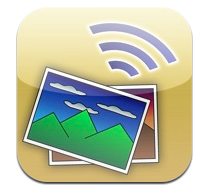 Here's a quick little review of a very useful app for iPad, iPod touch, and iPhones.  The WiFi Photo Transfer app is a very quick and easy method of transferring pictures and videos in your Photos collection to your computer.  When I review an iPad app, I grab screen captures for my review photos.  In the past, I've gone through the arduous process of capturing then emailing dozens and dozens of photos.  Then I have to open each email on my computer and download each photo.  Let's learn how the WiFi Photo Transfer app makes my life a lot easier!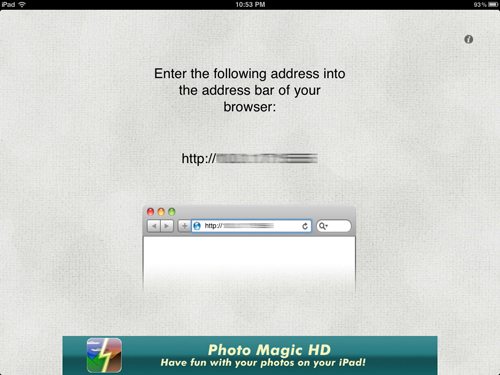 You just open the WiFi Photo Transfer app, open up a browser window on your computer, and enter the address shown on your iPad's screen into the browser's URL line.  The app will allow you to transfer your photos to any computer, or other iPad, iPod touch, or iPhone on your network.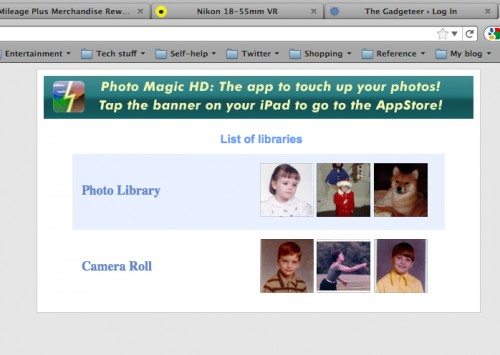 As soon as you enter the address into the browser's URL line, you'll see a list of all your photo collections.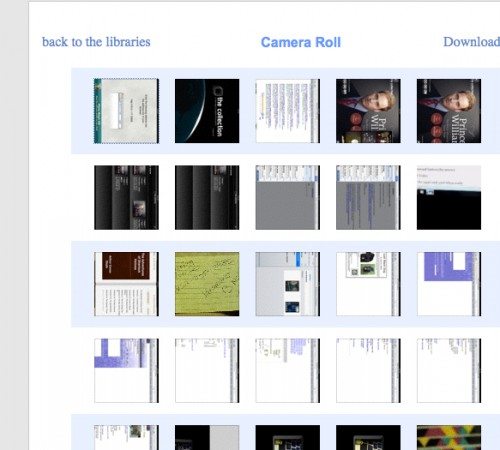 Click on the name of a collection, and you'll see thumbnails of all the photos and short videos in that collection.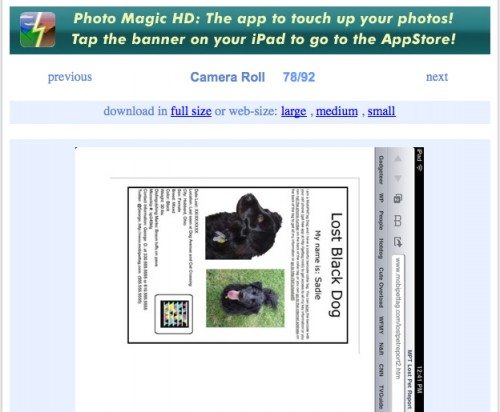 You can transfer multiple photos at once.  You can choose to transfer in full-size, or in small, medium, or large "web size."
I used the app to transfer photos for an article I wrote tonight, and it saved me a lot of time.  I even used it to transfer the iPad screen shot seen above.  Of course, the iPad 2, the latest iPod touch, and the iPhone all have cameras, and you can use the WiFi Photo Transfer app to move the photos you take with your iOS device to your computer for safekeeping or share your photos with friends.  The app is free in the iTunes app store.  What are you waiting for?