We use affiliate links. If you buy something through the links on this page, we may earn a commission at no cost to you. Learn more.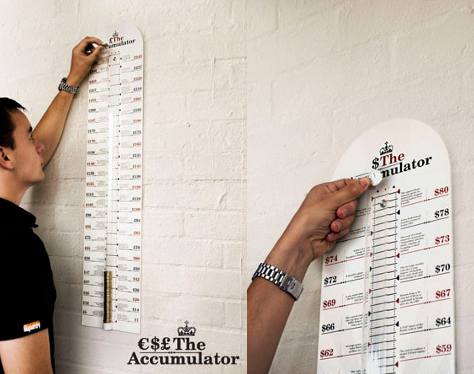 The Accumulator Bank from Convenient Gadgets and Gifts is a see-thru wall mounted tube that collects your quarters. The fun part is that it comes with measurement cards ($- English £ -English, EURO- English, EURO- French) so that you can easily see how much you've saved (up to $85), while learning some fun facts along the way, like:
$30 – 2 Acre plot of moon available to buy online.
$50 – Return from 20 cent bet if Loch Ness monster is proved to exist.
$72 – A Month's salary of a surgeon in 1819.
The only problem is that you'll need to save $49.95 to buy the Accumulator bank 😉