We use affiliate links. If you buy something through the links on this page, we may earn a commission at no cost to you. Learn more.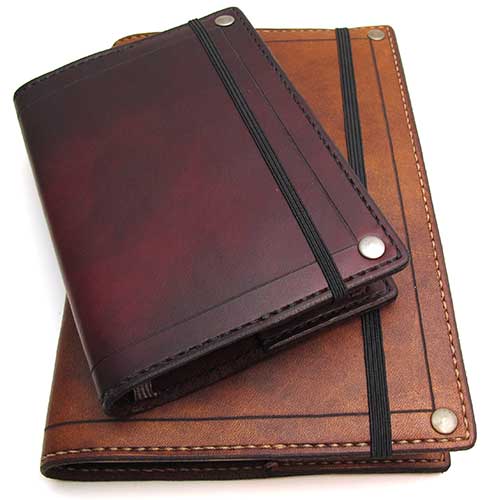 Do you use your Moleskine notebook or Rhodia notebook as is, or do you enjoy customizing it with stickers, paint or a protective notebook cover like these gorgeous Moleskine covers from Inkleaf  Leather Co.?
Inkleaf sent me 2 of their limited edition leather notebook covers. These covers are available in two sizes and three hand dyed colors. I was sent both the small notebook and large notebook covers in Mahogany and Coffee.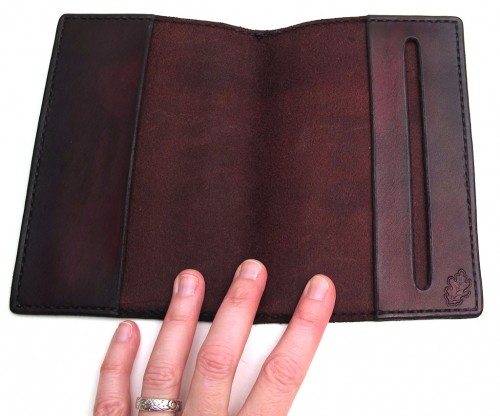 The limited edition covers are hand cut from 4-5 oz vegetable tanned leather. The leather is thicker than the Gfeller notebook cover which I recently reviewed.
Here you can see the simple but effective design that incorporates a slot for the top and bottom notebook covers.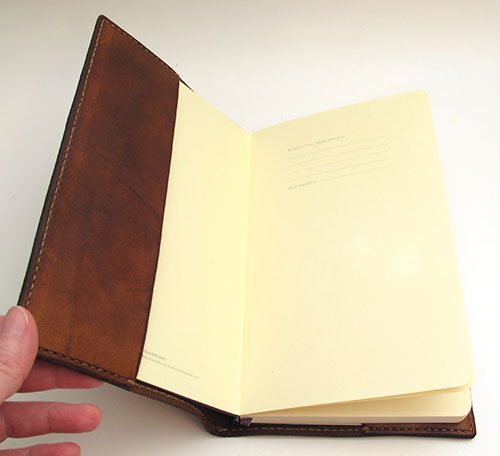 Inserting the notebook into the cover is a simple matter of sliding in the top or bottom cover and then…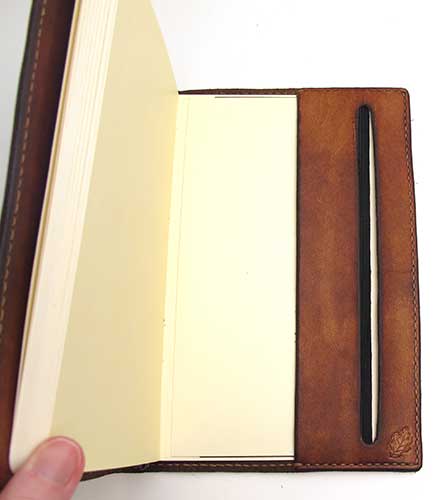 …the opposite cover. You will also notice that there is a cut out for the elastic band that is attached to the Moleskine notebook.
One thing to be aware of, is that the Inkleaf covers aren't quite as tight fitting as other notebook covers that I've reviewed. This allows you to use the cover with Moleskine and Rhodia notebooks.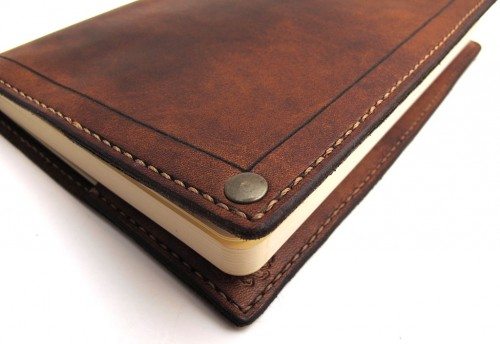 The rivets in each corner give these covers a great rugged style, as does the inset stitching and tooled groove.

These covers allow the notebook to stay closed with or without the use of the elastic band.

I have found that the elastic bands on Moleskine notebooks are stretchier than the bands on Rhodia notebooks.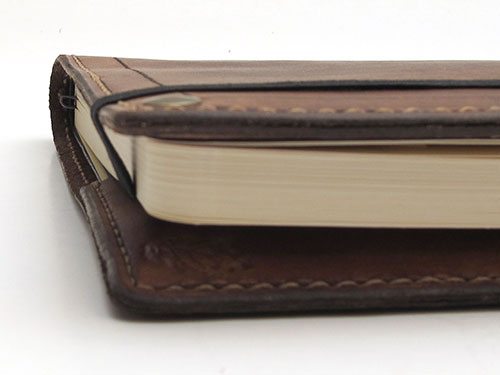 Since the covers are larger overall than the actual notebooks, the elastic bands have to stretch more than they would if you weren't using a cover with the books. The bands on the Moleskine notebooks that I tested the covers with didn't have any problems stretching, but I was unable to stretch the Rhodia bands around the Inkleaf covers.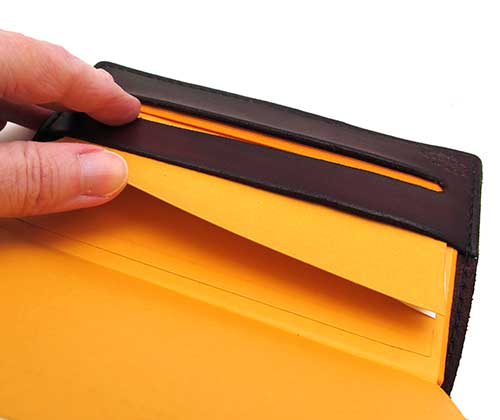 The cover still allows access to the back pocket.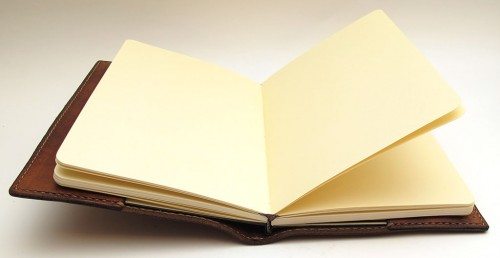 As you can see the covers also allow the notebook to lie flat. Above is the large Moleskine cover.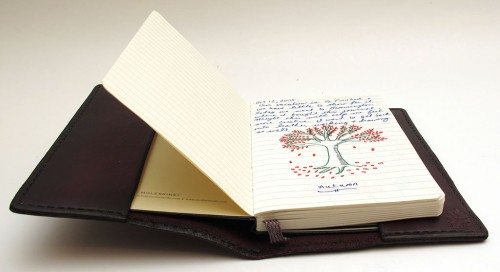 Here is the smaller cover.
I love the fact that these Inkleaf covers are all made by hand. The leather is cut by hand, dyed by hand and even stitched by hand with needle and thread. Just the idea that an actual person and not a machine has used their own two hands to create these covers one by one impresses me.
They do add some bulk to your notebook, but I think that additional bulk is worth it when traded for the protection and great looks that these covers offers. They get 2 thumbs up from me!
Product Information
Price:
$50.00 - $62.00
Manufacturer:
Inkleaf Leather Co.
Pros:

Good looks
Well made
Long lasting

Cons:

Rhodia notebook elastic band are too tight to stretch around cover