We use affiliate links. If you buy something through the links on this page, we may earn a commission at no cost to you. Learn more.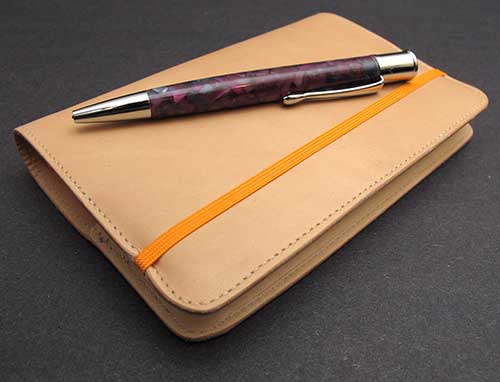 Just so you know, I'm still knee deep into my latest obsession – notebooks, pens and their associated accessories. I hope that at least a few of you are also fans of Moleskine, Rhodia or similar brands of small hard covered notebooks. Because if you are, I have a leather notebook cover from Gfeller Casemakers that I know you'll be interested in learning more about.
Note: Most of the images in this review can be clicked to see a larger size.
Gfeller is a US company that has been in business since 1946. They originally started out making protective leather cases for geologists, engineers and field scientists, but have since added notebook covers to their offerings. They recently sent me one of their covers for the A6 sized (3.5 x 5.5) Rhodia "webbies" notebook to review. I was their guinea pig since they hadn't offered that particular size until now.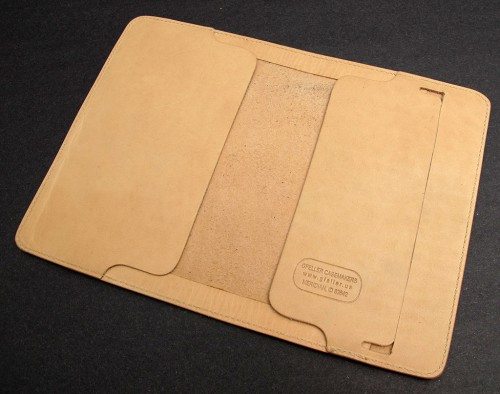 Gfeller covers are made of English Kip leather that is finished without the addition of dyes or other chemical colorings. All they use is a light application of pure neatsfoot oil to help the cover resist  moisture and dirt. As you can see the color of a new cover resembles the color of Silly Putty or human flesh, which might not be appealing to everyone. Don't worry too much though. These covers will darken with use and exposure to sunlight and even fluorescent lighting. Just like our own skin, they can 'tan'. I wanted to leave the cover out in the sunlight for several hours to show how it does darken, but unfortunately, it's winter time here in southern Indiana, and that means little sunlight. You can take a look at a picture on Gfeller's site that shows a good example.
This leather notebook cover is thin and smooth with an extremely fine grain to the leather. It's stitched with beige thread and inside the back cover it is stamped with Gfeller's name and web address.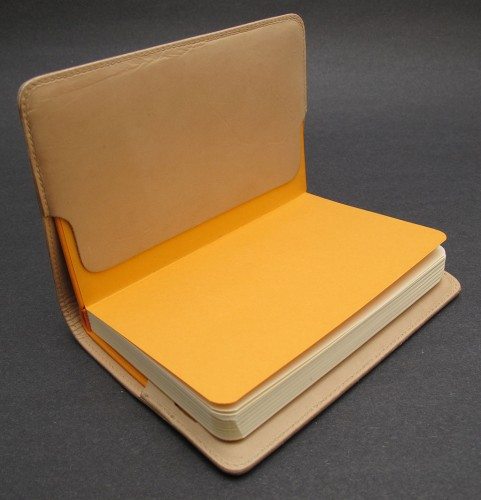 Inserting the notebook into the cover is really easy. Choosing either the top or bottom cover, slide it under the large flap to seat it in place. Then do the same with the other cover by flexing the book.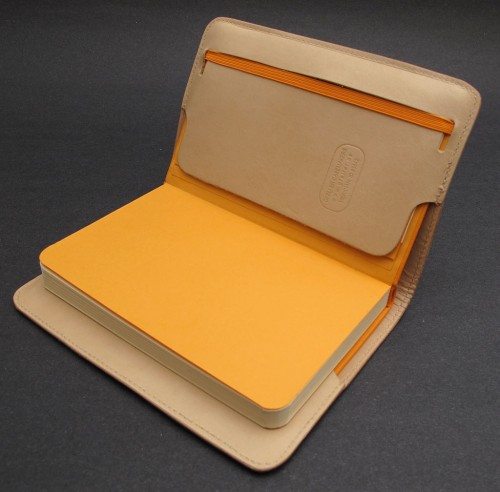 You'll notice that there's a special slot cut into the back cover to allow for the notebook's elastic band to still be used.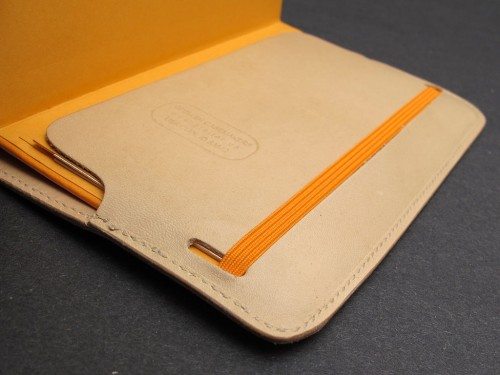 The cutout for the band lines up perfectly.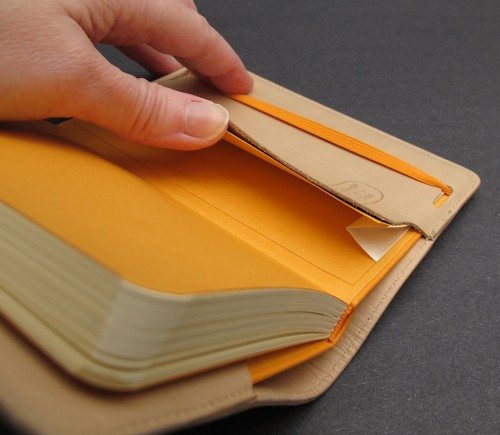 For those of you that like to keep papers in the back cover pocket, you can still easily do so.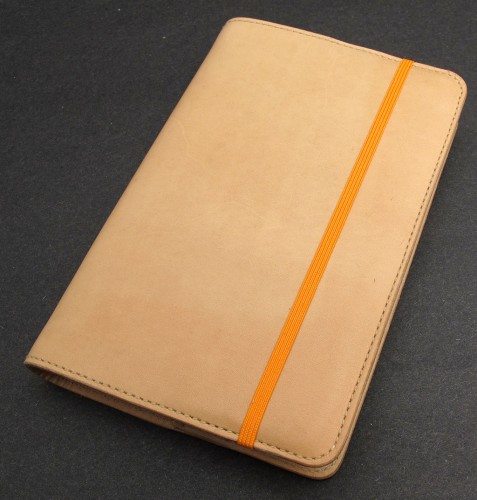 A notebook with the Gfeller cover looks nice and feels very good in hand. The cover is easy to open and feels like it is part of the book, allowing you to open the notebook flat just like you would if it wasn't installed.
There's only one issue that I noticed with using the Rhodia elastic band…

Since the bands on these notebooks are pretty tight to begin with, they can actually deform the edge of the top leather cover.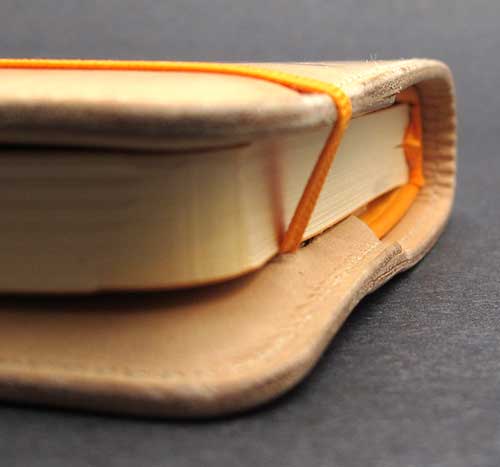 Due to the fact that the cover is about .25 of a inch larger than the book on all sides, the band has to stretch to fit around it.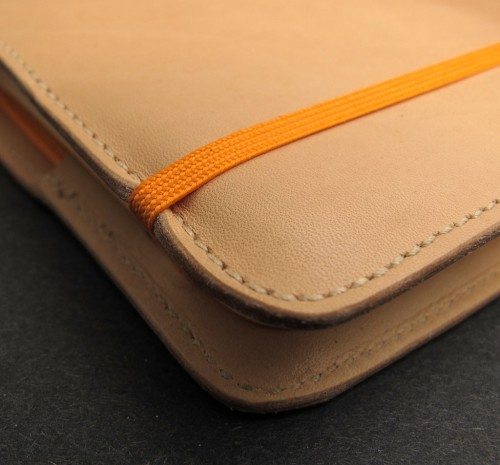 This bends the leather edge up. It's not a huge problem, but for those of you out there that might be a little picky, I thought I should mention it.
I do have an alternative way to use the elastic band though…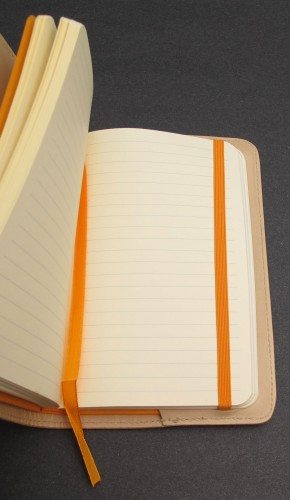 It is possible to use the band more like a bookmark by putting it around the pages instead of around the cover. Just an idea 🙂
There's not much more to say about the Gfeller leather notebook cover because it's a very simple product that has been designed to do a very simple task. It will protect the cover of your Moleskine and Rhodia notebooks allowing it to become more unique. I can't wait for mine to get some 'character'.
Product Information
Price:
$59.00
Manufacturer:
Gfeller Casemakers
Pros:

Simple design
Gains character as it ages
Reusable

Cons:

Rhodia elastic band too tight