We use affiliate links. If you buy something through the links on this page, we may earn a commission at no cost to you. Learn more.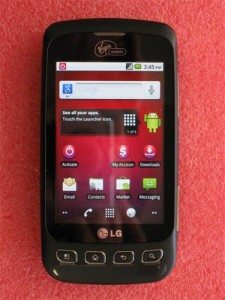 Finally! Not that there's a huge population of Virgin Mobile Android Users, but maybe there would be if more desirable phones were available. If you weren't a big fan of the Samsung Intercept, soon you may get a chance to try out the LG Optimus V. Rumor has it, the price is only $150.00 ($100.00 cheaper than the Intercept). Attach that with the Beyond Talk plan for $25.00 unlimited text and data, I'm a bit tempted myself.
The Pre-Paid market is looking more attractive by the minute, and certainly is more affordable than rolling with the Big 4. You may not get the speed (yet) that the Big 4 offer, but you don't have to lose a lot of function going cheaper.
What do you think? Are you one of the Pre-Paid Android Users, or will you become one?