We use affiliate links. If you buy something through the links on this page, we may earn a commission at no cost to you. Learn more.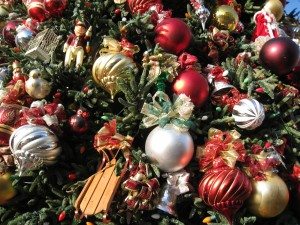 I am the hardest person on earth to buy things for.  I don't really NEED anything because if there's something I want, I either already have one that does the same thing, or it's too ridiculous… unless someone has a coupon for a 2011 Corvette Z06 Carbon Edition.
Andy's Great Gift Ideas:
1.  Droid X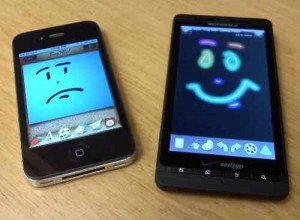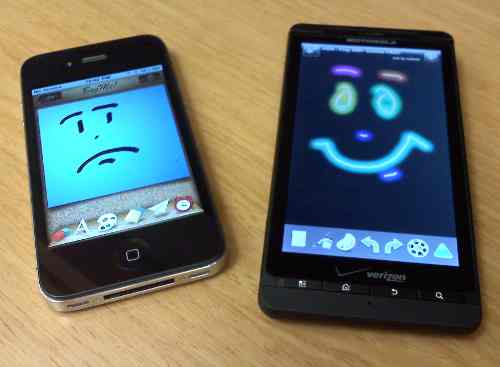 I am a rampant phone freak, and I've had just about all of them, including the iPhone 4.  During Apple's "antennagate" I looked seriously at the Android platform and fell in love with the Droid X and never looked back.  What you get is a ginormous screen with Gorilla Glass (mine is still pristine) and a vivid LCD display.  Gmail, calendar and contacts are totally seamless for me (which has weaned me off the Blackberry addiction) and the large screen has eliminated my need for an iPad.  Yup, I said it.  I got rid of my iPad for a device I can easily carry on my belt.  Something else that's not often mentioned?  The three-microphone system on the Droid X provides phenomenal outgoing voice quality.  So good, I even tested the built-in speakerphone and it picked up my voice BETTER than my car's built-in bluetooth speakerphone system.
2.  Plantronics Voyager PRO+ Bluetooth Headset
($99 MSRP)
There are so many bluetooth headsets out there.  Most of them aren't worth the plastic they're packed in, to be honest.  Forget gimmicky noise reduction that make your voice sound like Insector, Lord of the Bugs!  Skip the rest and buy one that works.
The Plantronics Voyager PRO+ uses what they call audio iQ2, which dynamically notches out background noise but keeps voice fidelity as good as it can be.  And it works.  Doesn't rely on a sensor nub rubbing against your face like the Jawbone headsets.
If you want a smaller package, the model 975 is a fine performer, too.
Tip:  The "older" non-plus model "Voyager PRO" doesn't hap A2DP, but if you can still find it, places like Amazon have them for heavily discounted prices.
3.  SureFire Saint Minimus LED Headlamp ($139 MSRP)
Like many self-respecting Gadgeteer, I own too many flashlights.  In fact, I don't even use THIS one that often, but when I do, it's invaluable.
The SureFire Saint Minimus is a high-performance, compact (3.3 0z with battery), and comfy headlamp that runs off a single 123A lithium battery and puts out a brilliant 100 lumens (1.5 hours).  Too bright?  The knob also give you an infinite brightness adjustment, too (50 hours at 1 lumen).  Great for those times you REALLY needs your hands free, or if you're just tired of holding your flashlight between your teeth (admit it, you do!)
Never miss one of our posts again. Sent MON, WED, and FRI with the latest gadget reviews and news!
What's on my Santa list…
1.  Playmobil Hospital 4404 (MSRP $164.99)
Stop 'yer laughing and let me explain.
I'm a Fire Prevention Officer, but I also hold EMT credentials.  I just bought my four year old son the Playmobil ambulance, and he'll be getting the rescue helicopter shortly for Christmas.  But so far, when we're playing trauma calls, we don't have a medical center to "go" to.  Right now, the local toy hospital is a play-pretend Santa Claus dollhouse, where Mrs. Claus is the on-call ER physician.
But look at this thing!  It's got a reception area, defibrillator paddles, and even a pediatric section for cryin' out loud!  OK I'm not sure about the creepy clown on the 2nd floor, presumably there to entertain the kids.
The drawback:  It's kind of cute to see Santa's elves as ER staff in our current "hospital" setup.
2.  A subscription to Top Gear Magazine

It is the greatest magazine of the greatest television programme… in the worlllld.
I'm a ginormous fan of the BBC's Top Gear.  I can't get enough of the antics of the three co-presenters, Jeremy Clarkson, James May and Richard Hammond.  What would make my Top Gear addiction complete is a subscription to this, the monthly rag dedicated to all things that a petrolhead needs for reading whilst on the loo.
The price?  It's on Amazon for $160.78 for 13 issues.  Don't ask.
I mean, what could go wrong?
3.  Verizon "4G" LTE service

Do you feel the need for speed?  Wireless speed?  Yes!  Verizon Wireless has announced their Long Term Evolution, or 4G LTE wireless service, to San Francisco by… well, hopefully soon.  I believe nothing I read until it really happens.
At the moment, it appears that USB broadband devices will be first, and that's perfect.  I've had the Verizon MiFi 2200, the Verizon USB dongle, and I currently own the Virgin Mobile USB dongle.  I haven't been impressed with either, so here's to hoping something better is close at hand.
I could try Sprint's 4G flavor, but I'd rather wait.  I've had better luck here with Verizon anyway.