We use affiliate links. If you buy something through the links on this page, we may earn a commission at no cost to you. Learn more.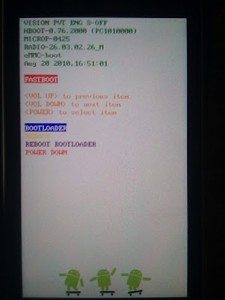 The T-Mobile G2 was finally rooted permanently, and the folks on Engadget pointed to the XDA-Developers forum with the instructions. The big warning about bricking your phone should be understood throughly before even thinking about trying this out on your own G2:
WARNING: THIS COULD PERMENANTLY BRICK YOUR PHONE, INSTEAD OF ROOT IT IF YOU DO THE EVER-SO-SLIGHTEST THING WRONG. YOU'VE BEEN WARNED. I AM NOT LIABLE FOR YOUR STUPIDITY.
So read that again: if you make one mistake, you'll turn your nice shiny G2 into a useless hunk of plastic. Read the whole thing twice, then go implement. However, even warned, I doubt it'll slow down the hardcore G2 owners.
Picture from XDA-Developers forum post