We use affiliate links. If you buy something through the links on this page, we may earn a commission at no cost to you. Learn more.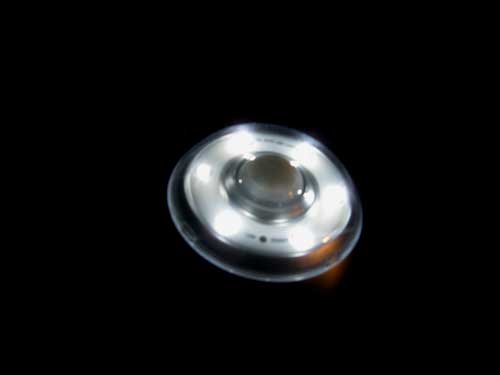 Got a dark cabinet or kitchen sink counter?  Me too.  Maybe trying to catch a mouse scrounging around at 3AM?   Me too. Wish that you had a light for your scary closet that would work like your refrigerator light and are too much of a total klutz to wire up a real light?  Me too. Think the wireless auto-lights are a nice idea?  Me too.  But after having been disgruntled by past attempts at so-called automatic "puck" lights, which only turn on "automatically" when ambient light is available, I didn't expect much from the newer PIR LEDs, like these from EFO,  floating around on the Internets.  So, do these new infra-red detector LED lights work any better than their predecessors?
So the main idea for these lights is to remain dark until a person (or IR heat-producing body) walks within its target zone, and then light up for a short period of time and turn back off.  Similar to the older "puck" LED units that used photo-resistors which turn on when light is detected, the PIR units switch on when a large infra-red change is detected.  Simply holding the device in front of an IR source does not cause the lights to remain on; there actually has to be a change in the IR in its target area.  This prevents the light from staying on permanently when idiots like me stand in front of it and gawk  and, instead, turn on when idiots like me just step in its zone.  It then automatically turns back off after a few seconds.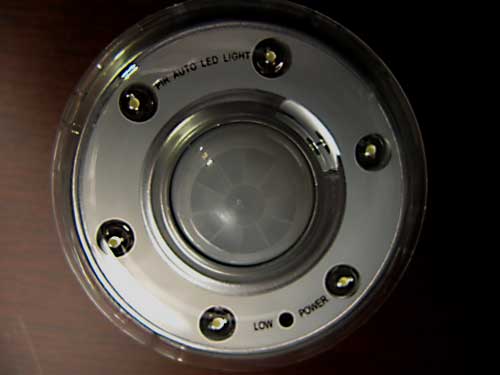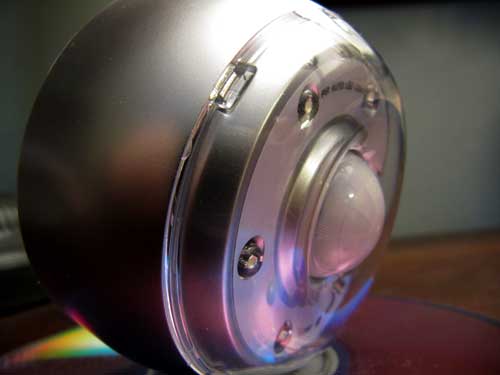 There are a few different types provided by several manufacturers and sold on various sites.  This unit has six LED's on its front, or top side, and four selection items on its back.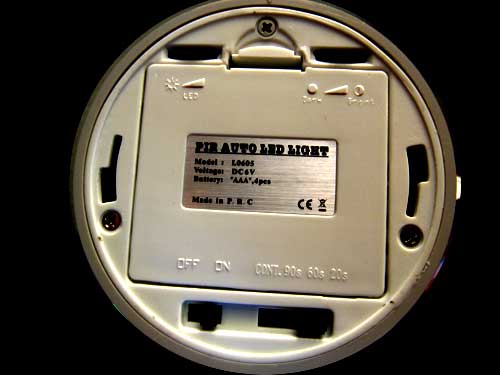 The selections, from the upper left and moving clock-wise are for 1) dimming the brightness of the LED's; 2) narrowing or widening the field of view for the IR target zone; 3) adjusting the amount of time that the LED's illuminate before turning back off; and 4) turning the power on or off.  As you can see in the photo, on the rear are slots to accommodate screws for vertical mounting.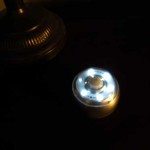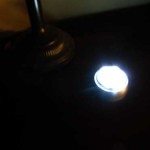 The light requires four AA batteries.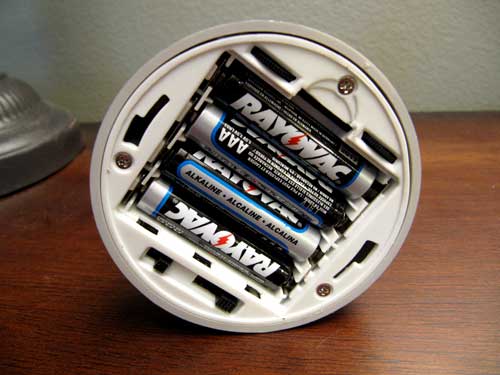 So, does it work?
Yup!  Works great.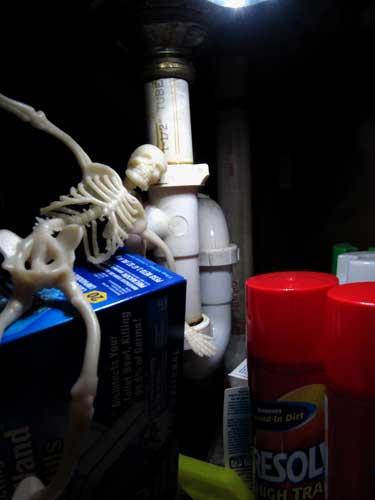 I found I'm pretty content with this PIR thing.  I open the door, and it turns on for 20 seconds (which is variable on this unit).  I close the door and forget it.  I open the door again a few minutes later and the light turns on.  (I just like to open the door and see the light come on.)  I wave my hand in front of the light and it goes on.  I smile.   I plan on buying a bunch of them for the other dark corners of my house.  This thing isn't flashy or trendy or use Bluetooth.   But it works.  Automatically.
Product Information
| | |
| --- | --- |
| Price: | $12 |
| Retailer: | EFO |
| Pros: | |
| Cons: | |