We use affiliate links. If you buy something through the links on this page, we may earn a commission at no cost to you. Learn more.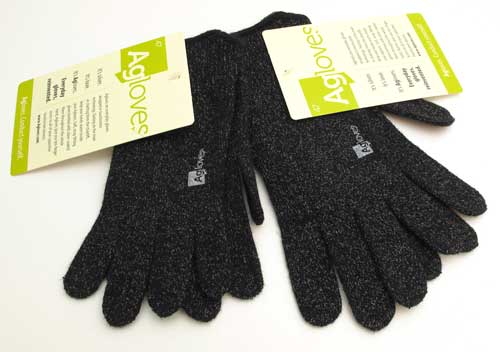 I often complain (some will say whine) about the fact that I can't control my capacitive touch screened smartphone in the Winter months, when I'm wearing gloves. As we know, capacitive touch screens will only work when we touch the screen with our fingers. That's because the human body has a natural bioelectricity in our skin. Put gloves on and that goes away. No matter how hard you swipe your iPhone's display, it will not react. We've heard of people that use their nose to unlock their ringing phones, or cut the finger tips of their gloves off so that they can use their fingers. I have a much better solution, it's a pair of Agloves. Let's check them out.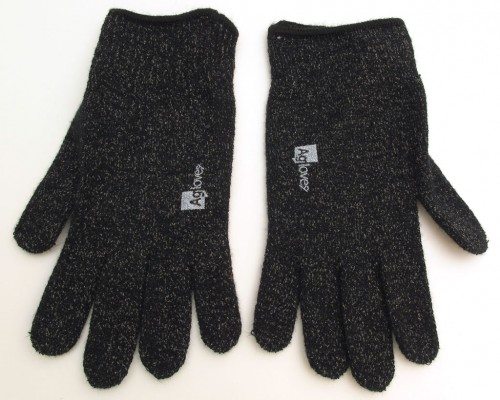 Available in three unisex sizes: S/M, M/L and XL, I was sent the S/L and M/L because I wasn't sure which size would fit me best when I measured my hands using their online instructions.
These gloves are very similar in look and feel to the stretchy knit gloves that you can buy at most clothing stores. They are made of 60% polyester, 29% nylon, 3 spandex, 1% acrylic and the other 7% is the special capacitive compatible material. They are currently only available in a speckled Black color. The speckles are actually what makes the Agloves so special.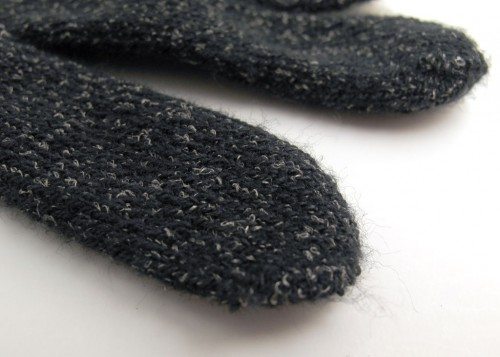 I'm sure you've seen other types of iPhone / capacitive touch screen compatible gloves before. But the ones I've seen have little pads attached on the finger tips. Instead of just being able to use the tips of the gloves to touch the display, the entire Aglove has little silver nylon threads running through them that allow you to touch with any part of the screen with the glove. Click the image above for a larger view.
I was worried that these gloves would feel scratchy on my skin, but they are soft, comfortable and warm. If you didn't know that the grey specks were silver threads, you would think they were just grey thread. They don't make the gloves feel any different.
Never miss one of our posts again. Sent MON, WED, and FRI with the latest gadget reviews and news!
You might be wondering if the Agloves are washable. I'm happy to say that they are. You can wash them in your washing machine on the gentle cycle or hand wash them. Then just let them dry flat and you're all set.
I tested these gloves with unlocking my Droid X, texting using Swype, tapping icons, etc. I had no problems at all. Everything worked as if I were using my bare finger tip. And FYI, there's no fear that the silver threads will scratch your display.
It's the end of October here in Columbus, Indiana and we've already had a couple 40 degree F mornings. Pretty soon we'll be having 30 degree mornings and I'll be donning my gloves. This year I will be wearing Agloves because they will keep my hands warm and will also allow me to interact with my phone. At $17.99 a pair, the won't break the bank either.
Update 11/17/10
It's been cold enough this week to start wearing my winter coat and gloves on my drive to work each morning. The Agloves are working perfectly! They have been keeping my hands warm and allow me to interact with my phone without removing them. So in real-world usage, I give them two (gloved) thumbs up. 🙂
Product Information
Price:
$17.99
Manufacturer:
Agloves
Pros:

Perform as advertised
Washable
Comfortable
Available in 3 sizes

Cons: