We use affiliate links. If you buy something through the links on this page, we may earn a commission at no cost to you. Learn more.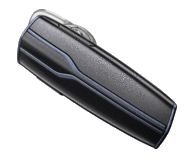 The new M100 Bluetooth headset from Plantronics features dual micrphones for better wind noise reduction, auto volume adjustment and several color choices, in an ultra slim design. It also has an actual sliding on/off button so you will easily know if the headset is powered up and ready for use. It's available now for $79.99 
Plantronics Announces the New M100 Bluetooth Headset that Delivers Outstanding Sound in an Ultra-Slim Design
8mm-Thin Headset Combines Dual Microphones, Digital Signal Processing and Wind-Noise Reduction for Natural Conversations
Santa Cruz, Calif. – August 17, 2010 – Plantronics® (NYSE: PLT) today announced the M100™ Bluetooth® Headset, an ultra-slim, lightweight headset that includes advanced technology to deliver clear and natural audio. One of the industry's slimmest headsets — the device measures only 8mm thin — the M100 also delivers outstanding audio performance by incorporating dual microphones, wind-noise reduction and Digital Signal Processing (DSP) technology.
The Plantronics M100 is very easy to setup and use, and includes convenient voice alerts for remaining talk-time, low-battery, mute, and connection status. A new  feature for iPhone users allows them to monitor headset battery levels with an on-screen battery meter.
When it comes to noisy environments, the M100 automatically adjusts to sound levels, so users are always hands-free and able to focus on the task in front of them.
"The M100 excels in every category that is important to busy people on the go, including audio performance, comfort and usability," said Jeff Ducote, senior director, Mobile Category at Plantronics. "The M100 delivers all of this with exceptional sleek and lightweight style that we think consumers will love."
More Colors, More Choice
The Plantronics M100 is featured in Charcoal Gray and is also available in multiple color accents: Glow Green, Electric Blue and Sparkle Pink. Other M100 features include:
Multipoint technology pairs one headset to two Bluetooth devices.
Battery that provides up to six hours of talk-time and 10 days of stand-by life.
At only 9 grams and 8mm thin, the Plantronics M100 is lightweight and comfortable for extended wearing.
Soft gel ear tips, in three different sizes, together with an optional ear loop provide multiple wearing options for a perfect fit.
The Plantronics M100 has a price of $79.99 ESP and will be available in August at www.plantronics.com and at Best Buy and Radio Shack. Broader availability in  additional retail and carrier stores, as well as Europe, will follow in September.
About Plantronics
Plantronics is a world leader in personal audio communications for professionals and consumers. From unified communication solutions to Bluetooth headsets, Plantronics delivers unparalleled audio experiences and quality that reflect our nearly 50 years of innovation and customer commitment. Plantronics is used by every company in the Fortune 100 and is the headset of choice for air traffic control, 911 dispatch and the New York Stock Exchange. For more information, please visit www.plantronics.com or call (800) 544-4660