We use affiliate links. If you buy something through the links on this page, we may earn a commission at no cost to you. Learn more.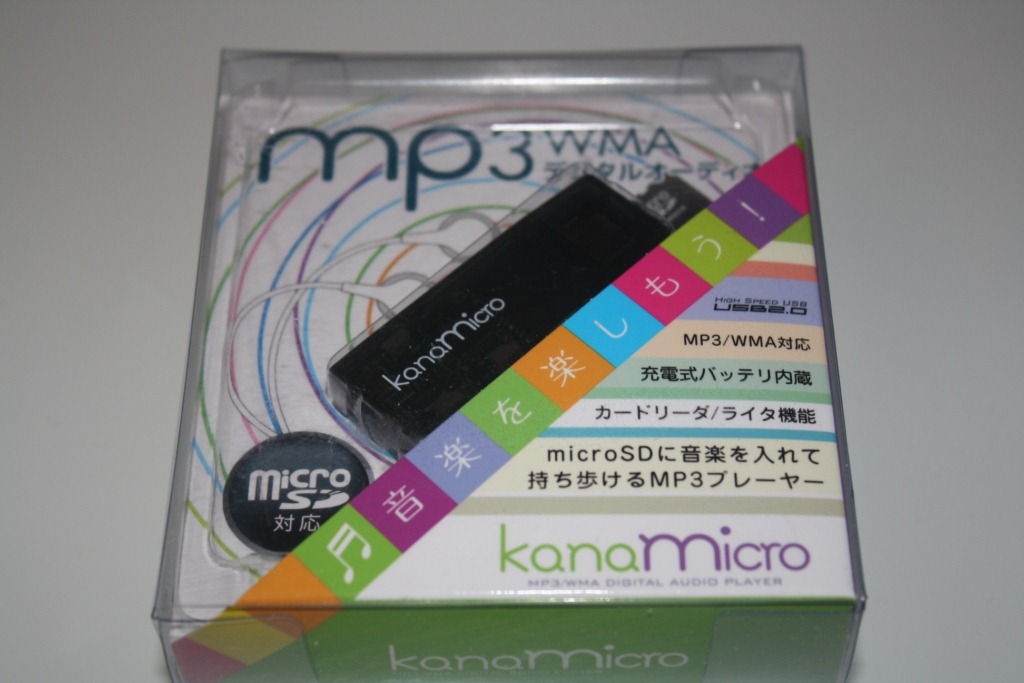 Like most people in the 21st century, I own a few types of mp3 players including a few from the iPod line, the iPad, a few from Sony, and the many other electronics that have the mp3 function built-in like cell phones.  I was looking for a cheap basic mp3 player.  The Green House Kana Micro MP3 Player is like the iPod Shuffle but without the hassle of iTunes.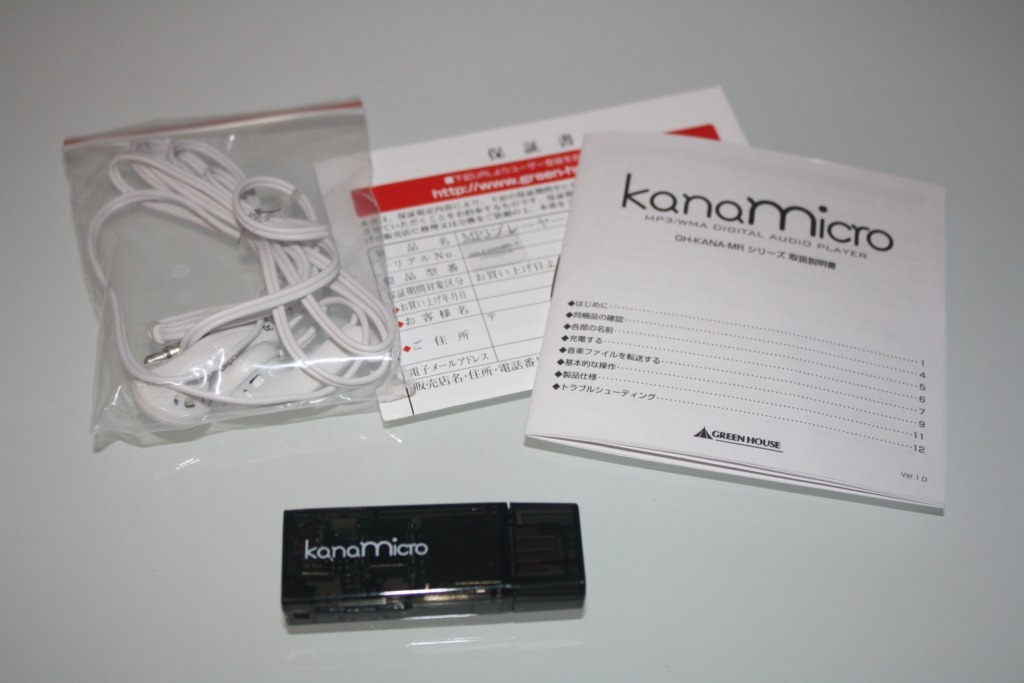 Inside the box, you'll find the mp3 player, basic headphones, and Japanese instructions since it's an imported item.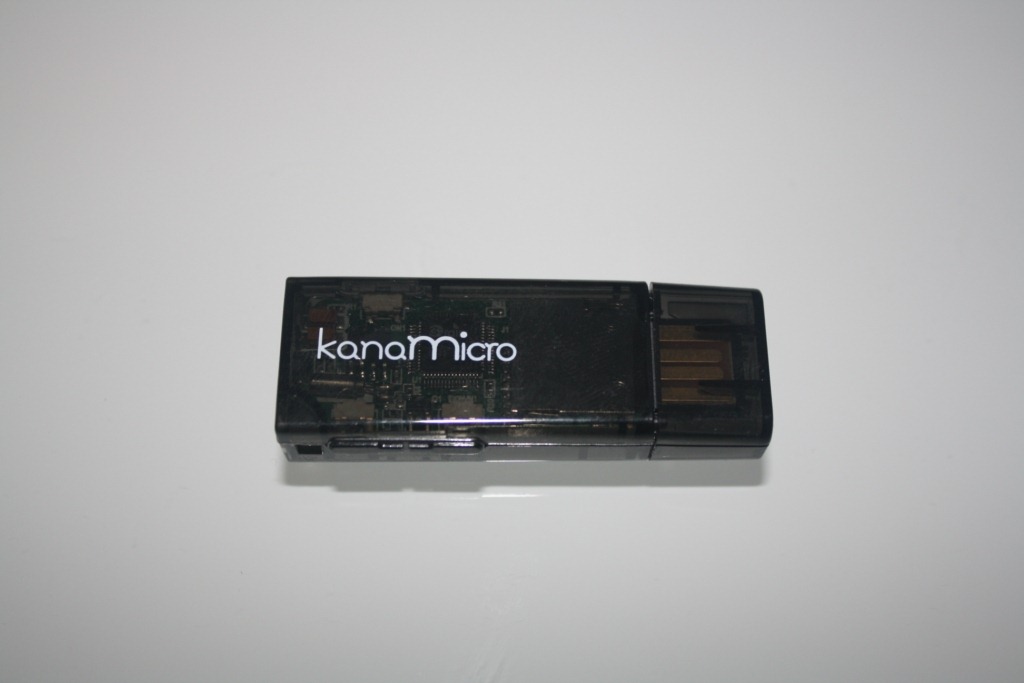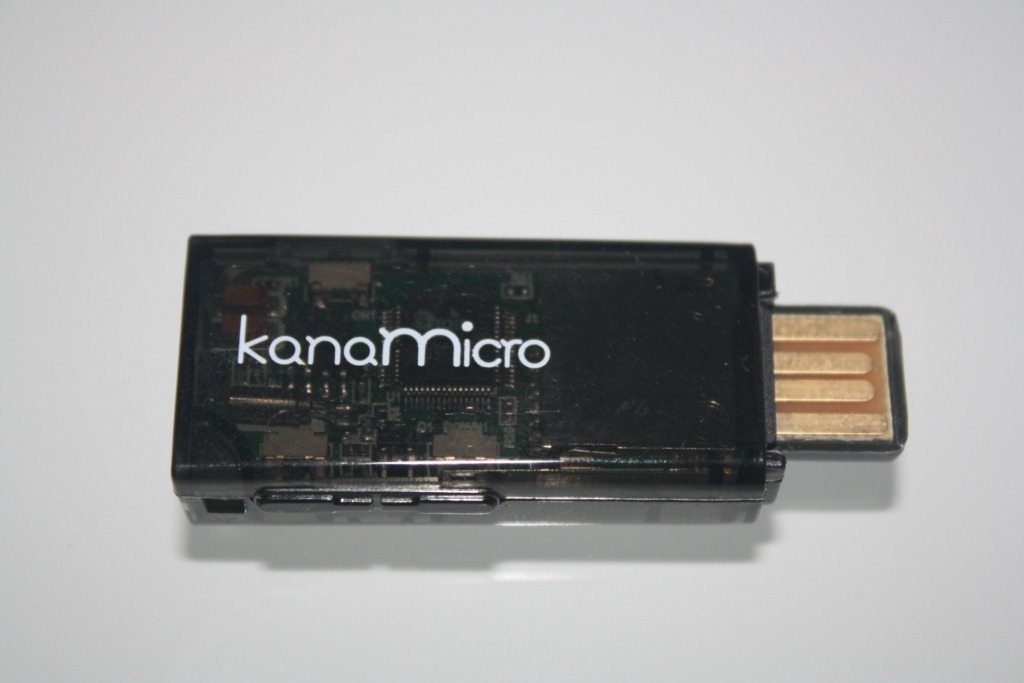 The Kana Micro MP3 Player is shaped like a usb flash drive.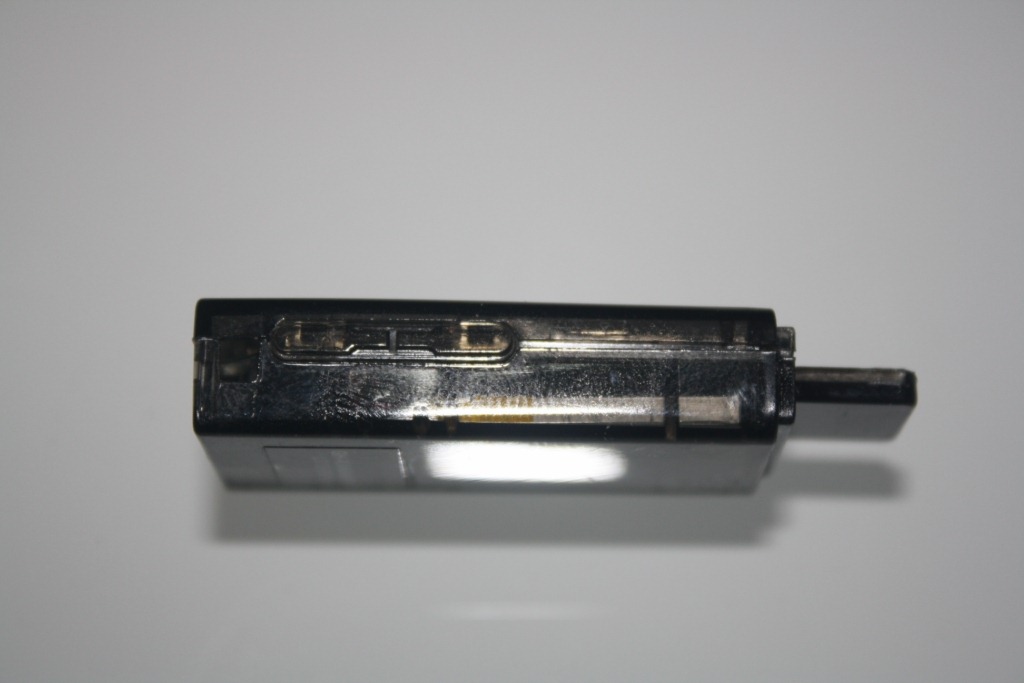 There is a single button on one side to power it on and off.  Two buttons on the other side for volume control and playback controls.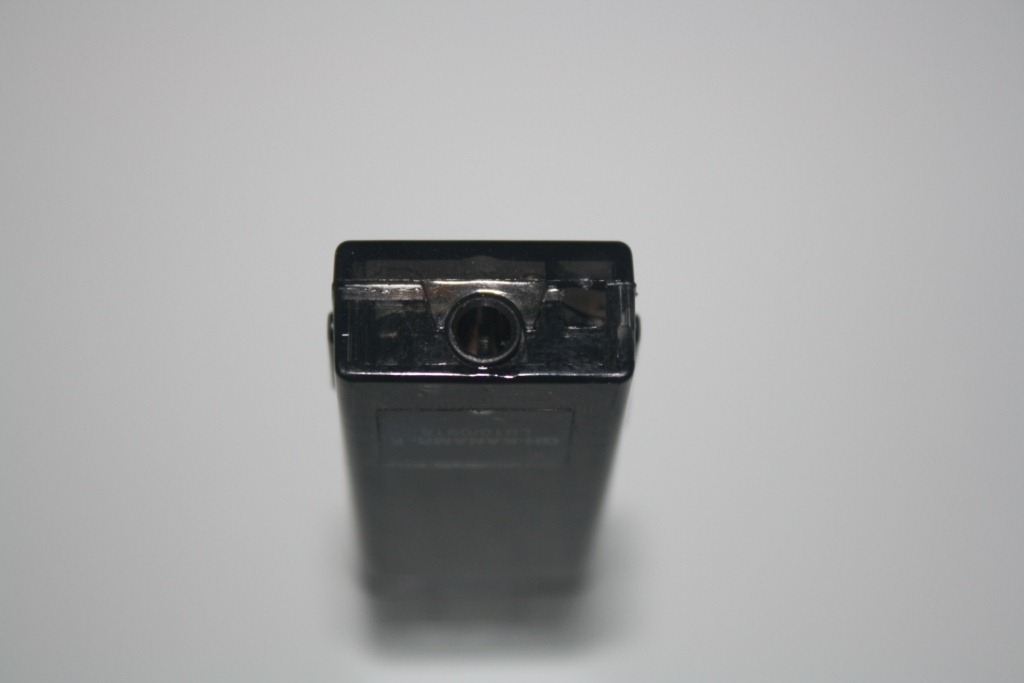 Headphone jack on one end.  It even has a loop hole so you can attach it to your keys or even use it as a phone charm!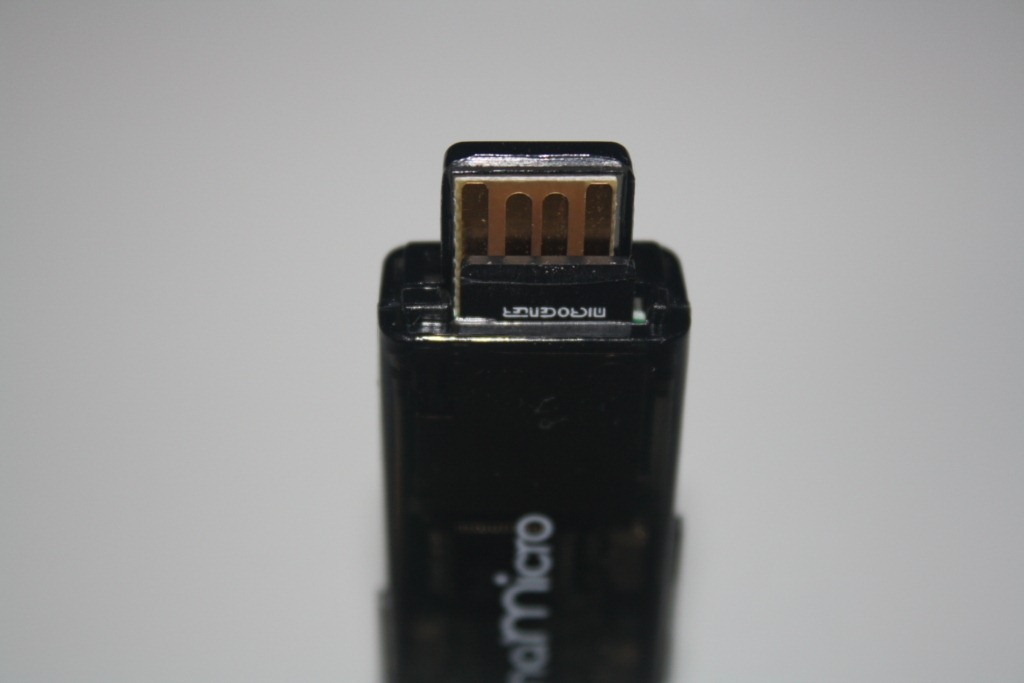 And on the USB end is a slot for a micro SD card.  The Kana Micro MP3 Player doesn't come with any memory at all.  It uses micro SD cards and I'm sure everyone has many of those laying around from all their accumulated tech over the years.  It accepts micro SDHC as well up to 32GB.  This player supports the .mp3 and .wma format.  It also has a 2 hour built-in battery that charges from the USB slot.  And of course you can use this MP3 Player as an USB flash drive to store documents and files.
Putting the music on the player is as simple as it can get.  1) Put the micro SD card in the slot.  2) Plug it into the computer.  3) Drag and drop your music into the drive.  4) Done.
It supports nested folders so you can organize your music however you like.  There is no playlist support.  It's just a basic mp3 player and I like it for its simplicity.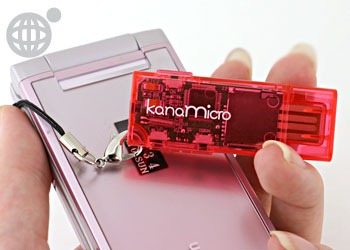 And the best thing is the price.  It only costs $15.20 from Strapya-World.  It also comes in 8 different colors.
Product Information
Price:
$15.20 from Strapya-World
Manufacturer:
Green House
Pros:

Great price
Easy to use
Built-in rechargeable battery
Expandable memory

Cons: