We use affiliate links. If you buy something through the links on this page, we may earn a commission at no cost to you. Learn more.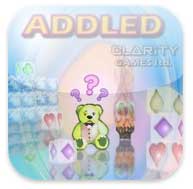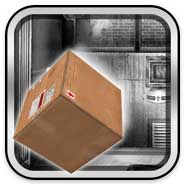 Here we go with what I plan to be a reoccurring feature on The Gadgeteer. App Spotlight is going to be a quick highlight of 2 or more apps that I'm currently trying out on my iPhone, iPad or Android device. These spotlights won't be finely detailed reviews, but they will let you know what I think about the apps and if I think they are worth a look and possibly your hard earned cash. I'm going to start out with two iPhone puzzle games, Addled and The Package.
Price – $1.99
Device – iPhone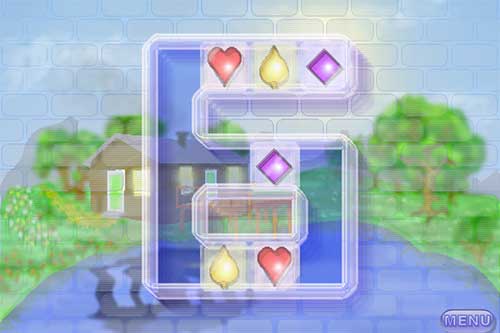 Addled is a version of one of my all time favorite puzzle games called Vexed. I think I've had a version of this game on every device I've used for the last 10 years. It's basically a sliding block game, where the object is to clear all the blocks from a screen. To clear the blocks, you have to touch matching blocks together. The problem is that there are obstacles and sometimes you have an odd number of blocks, which requires some planning in order to clear them from the screen.
Addled is not one of my favorite adaptations of this game. I don't really care for the sound effects and the pastel color scheme looks washed out and hard to see on the iPhone's display. But the main thing I don't like about this game is that it's difficult to move the blocks. For some reason, it doesn't always recognize my swipes. It actually caused me to wonder if there was something wrong with my iPhone 4's digitizer.  I have no problems drawing accurate doodles in drawing programs though, so I think it's just this game.
The game does have 200+ levels, which will keep you busy for a long time, but for the reasons I've listed above, I'll look elsewhere for my Vexed fix.
Price – $1.99
For – iPhone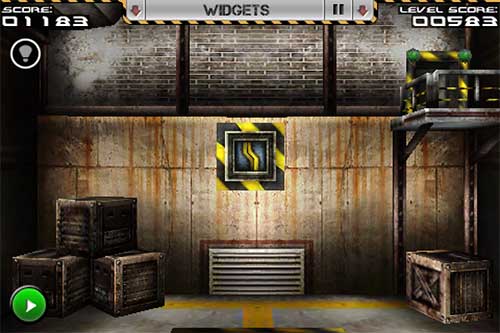 The Package is another puzzle game – my favorite genre. You can think of this one as Sokoban on steroids. The idea is that you're in a warehouse and you have to move a box from point A to point B. The problem is that point B might be on a ledge somewhere and you have to figure out how to get your box up to where it needs to be.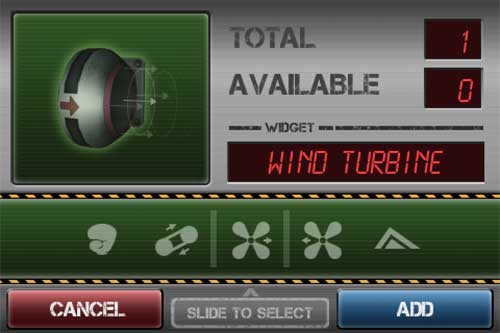 That's where the widgets come in. Each screen / level has a selection of widgets (fans, conveyor belts, ramps, etc) that you can use to move your box to point B. It sounds easy, and it is for the first couple of levels, but then it gets frustrating. Frustratingly fun though 🙂
The Package  has easy to use controls, pleasant background music and outstanding 3D graphics. My only complaint is that it can be difficult to see all the detail on the small iPhone display. I would really love love love to have an HD version for the iPad for that reason. That said, this one is worth the $1.99 if you're a fan of puzzle games. Check it out and let me know what you think of it.