We use affiliate links. If you buy something through the links on this page, we may earn a commission at no cost to you. Learn more.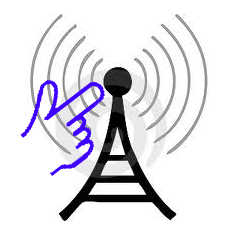 Today Apple began offering their free case program for iPhone 4 owners to help solve the death grip problem with their new antenna design. If you don't know what I'm talking about, where the heck have you been for the last few weeks? 😉 iPhone 4's have a problem where touching the seam between bottom left outer stainless steel edge of the phone will cause an immediate and drastic drop in call signal quality. Last week Apple held a press conference where they explained the issue and announced that they would be offering a free Bumper case to all current and new iPhone 4 owners (at least until September).
I installed Apple's case program app and selected Apple's own bumper as my freebie (btw: it doesn't ship till Aug 27th).  I haven't noticed the problem with my phone. I've been using it without a case for the last 2 weeks and have not dropped any calls. As far as the signal strength bars going up and down, that's nothing new as far as I'm concerned. I've noticed that with every AT&T phone I've ever owned.
Any case that covers the metal edge around the iPhone will fix the death grip issue if you have a problem with it. If you don't want to use a case, other solutions include:
www.antennagatefix.com – A simple adhesive strip custom die cut $3.99, a three pack is $6.99 and a ten pack is $9.99.
Antenna-aid – Bandaid vinyl sticker that goes on the side of your iPhone. Available in a 6pk with several colors for $4.99.
ZAGG – You've probably heard of this company before. They offer the invisibleSHIELD protectors. Now they are offering sides only protectors and skins.
Cool Decal – An ETSY shop that offers various Mac related decals including ones specifically for the sides of the iPhone 4. I ordered their rainbow apple stickers recently, so I can recommend them.
Put your DIY cap on and modify a Live Strong (or any other similar bracelet) to fit your iPhone like this guy did.
Hold the phone differently.
Do nothing at all. <- This is the one I'm going with right now…
How are you coping with death grip?