We use affiliate links. If you buy something through the links on this page, we may earn a commission at no cost to you. Learn more.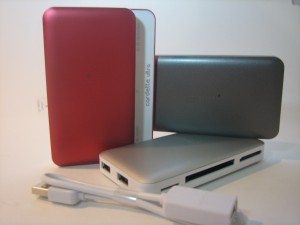 Moshi calls itself the purveyors of electronics fashion. Like fashionable clothing, the Moshi Cardette Ultra has style, but what's more, the Cardette Ultra is a card reader that holds many capabilities in a small package. The new Moshi Cardette Ultra has been redesigned from the original Cardette to be sleeker and complement iMac's and MacBooks.  Made of a light, slim and compact aluminum body, the 3 slot Cardette Ultra functions as a USB hub and high-speed card reader capable of supporting all existing memory card standards available.
The Cardette may easily be mistaken for a PDA.  It measures 4.3″ x 2.4 " x 0.65″ (11.0 x 6.0 x 1.65 cm).  It is light as a feather at 4.41 oz.  Color options include graphite, silver and red and are compatible with Mac, PC and Linux systems. The Cardette also comes equipped with an advanced memory controller IC compatible with next generation high speed/high capacity memory cards.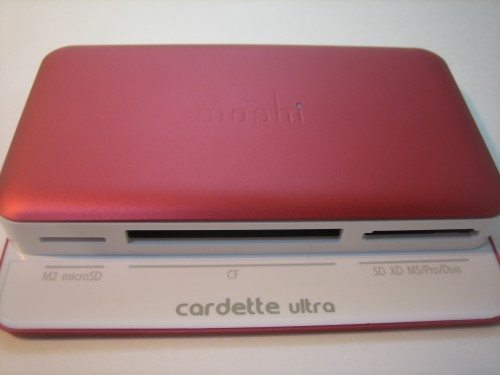 The bottom panel slides out like a keyboard on a PDA to reveal a display that shows you the supported card types directly under each of the 3 slots. Flip it over and the movable panel reveals a short USB cord neatly tucked within the body. The USB cord can be bent back and held into place using a thoughtfully placed cord holder.  The cord measures 3 inches. The panel slides backover to keep the cord in place. I found that the cord can get in the way of the closing panel.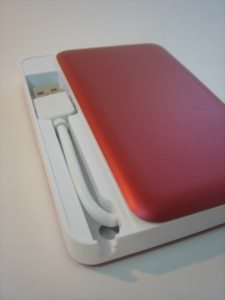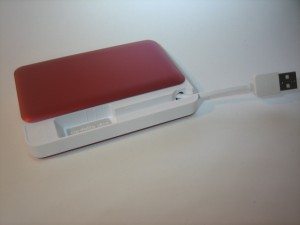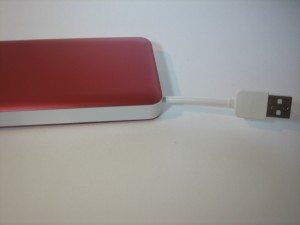 The built in USB cord is key to making this device an all in one enclosed package. A 15" USB extender is included to give an extra reach. Although it comes with the USB extender it may not be needed (but is nice to have).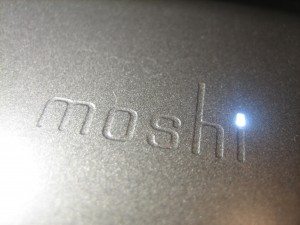 The 'i' in moshi is dotted with a data access indicator light, which turns white when the Cardette is powered and blue when busy reading a card.  If more than one card is plugged at a time, each will display as removable storage.  Having multiple card support makes this ideal for photographers using several card types.
Never miss one of our posts again. Sent MON, WED, and FRI with the latest gadget reviews and news!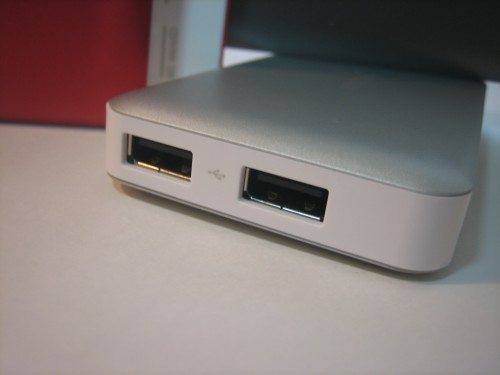 As a big plus, Moshi Cardette offers a two port USB 2.0 Hub, thus replacing the USB port it takes up and giving you another. The Cardette can supply up to 300mA of power. No external power is needed to run the Cardette or typical USB devices linked through the Cardette (e.g., flash drives, MP3 players, mouse, keyboard and PC cameras).  Separate power may be required for devices such as external hard drives or DVD drives when attached to the Cardette.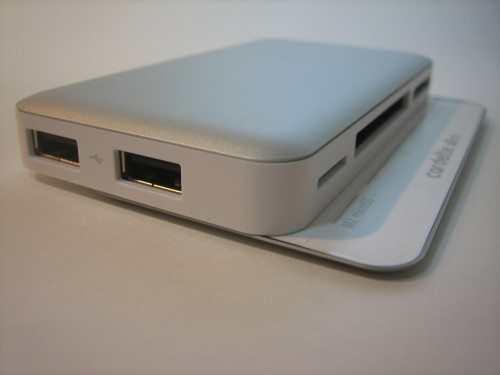 Card types supported: All series of CompactFlash (CF) and MicroDrive, all series of Memory Stick (MS,MS Duo, MS PRO Duo), M2, MultiMediaCard (MMC),SecureDigital (SD), micro SD / TF, eXtremeDigital (xD-Picture), and SecureDigital High Capacity (SDHC).
*Adapter required for miniSD.
I ran a test on the Cardette Ultra and got the following results using
PNY brand Optima Pro UDMA Compact Flash 266X (45 MBps (read) 40 MBps (write)) card to transfer 8.13 GB of video files (.mov).
Using the Moshi Cardette Ultra took 3:56 (mins:secs)
Using a Belkin Card Reader took 4:26 (mins:secs)
Cardette Ultra was a full 30 seconds faster.  Read/Write speeds also depend on the speed or class of the memory card. The Cardette does not have a firewire port, which could make upload speeds faster.
Compared with other card readers, the Cardette is smaller, more compact, stylish, accepts all standard card types, faster and provides a USB hub. If you need to carry a card reader around this is a good choice.
The Moshi Cardette Ultra sells at a reasonable $35.00 and is available at http://www.moshistore.com/ and http://store.apple.com/us