We use affiliate links. If you buy something through the links on this page, we may earn a commission at no cost to you. Learn more.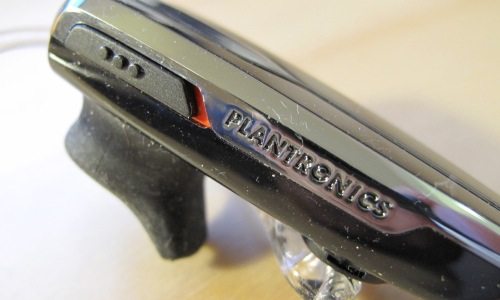 The Plantronics Explorer 395 is the company's newest reasonably priced bluetooth headset.  Now before I go any further, to put this review into full perspective, I'm also the Moderator at HowardForums for all things Bluetooth.  I sadly own more headsets that I have holes in my head, and every new headset that comes out gets a raised eyebrow from me at all times.
Let's look at the specs:
Talk Time:  Up to 5 hours
Standby Time:  Up to 1 week
Weight: 11 grams
Wearing Style: Over the ear
Noise Reduction: Digital Signal Processing (DSP) Acoustic echo cancellation
Mic placement reduces wind over mic
QuickPair™ Technology: Supports initial pairing with Bluetooth phones
Battery Type: Li-ion polymer rechargeable
Charge Connectors: AC/DC 100 – 240V
Charge Time: 2 hours for full charge
Headset Controls: Power on/off, Call answer/end, Quick battery check, Call reject, Volume up/down, Last number redial, Voice-activated dialing
Bluetooth Wireless Technology: Version 2.1 + Enhanced Data Rate (EDR)
Supports: Secure Simple Pairing (SSP)
Profiles: Hands-free v1.5 (HFP), Headset v1.1 (HSP)
Range: Up to 33 feet from Bluetooth phone
Service and Support: 1-year limited warranty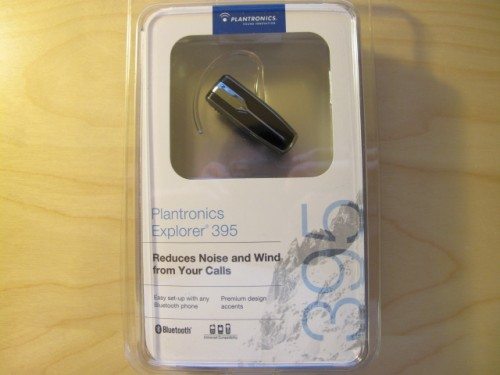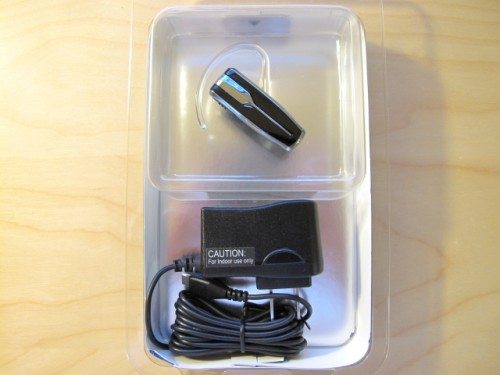 Like a kid at Christmas, I reached for the headset and pried it loose from the plastic package, but I was stymied by the Mother of All Boogers.  Someone in the factory went a little bonkers and applied a GIANT blob of gummy goo to keep the headset from rattling about, but it was so sticky and persistent I could not remove all of it from the headset.  Eww.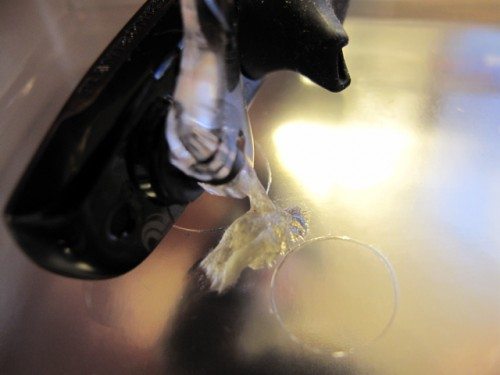 The headset itself is nothing out of the ordinary by appearances alone.  It's encased in chromed and glossy black plastic which look great, but impossible to keep free of fingerprints and facial oils.  The front of the headset has a long silvery stripe.  The wide part of the stripe serves as the multifunction button.  A red-blue LED is hidden underneath it.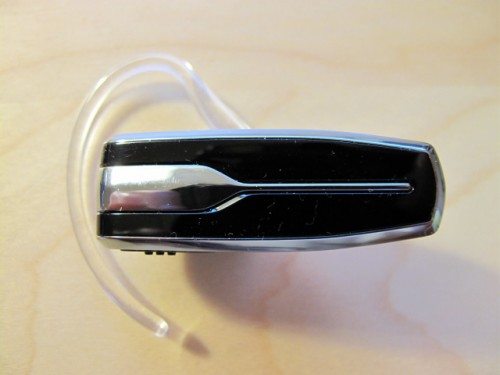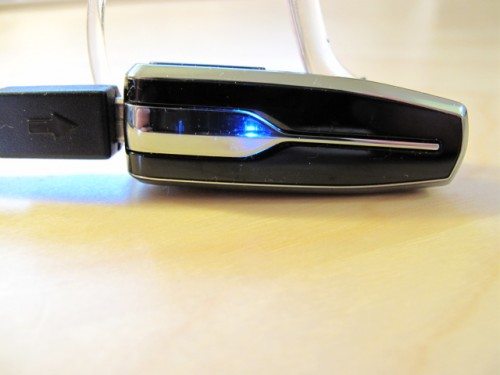 The headset has a non-detachable clear plastic ear hook that rotates and swivels for either left or right ears.  Only one ear "gel" comes with the headset, made of rubbery silicone-like material.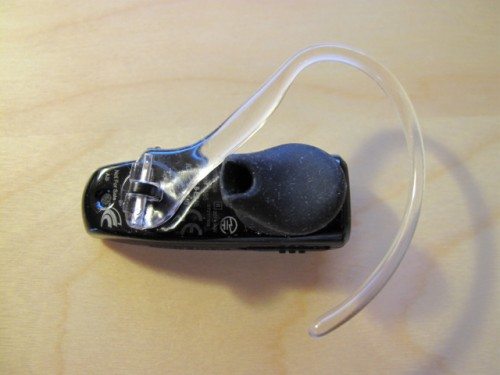 A micro USB charger comes with the headset and plugs into the end for charging.  There is also one single long, black button on one of the long edges for volume control that toggles between several volume settings.  Some may not like this, but I don't mind.  I tend to use the phone's volume controls anyway.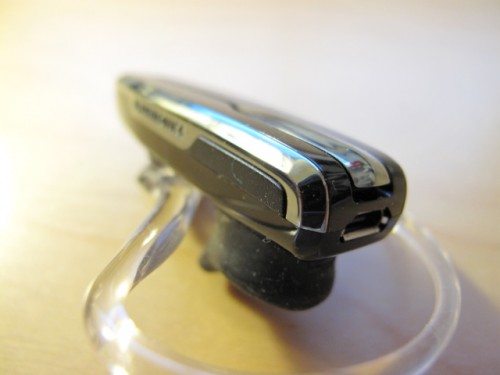 There is one microphone on the 395, and it's located on the cheek-facing side of the headset.  It's got a tiny bit of foam to help reduce wind noise.
Speaking of microphones, how did the 395 sound?
In a quiet room: No problems.  My outgoing voice was clear.  Incoming audio was heard easily.
Wind: I sat near a fan, and wind noise was very pronounced, despite the tiny foam bits.
Outdoors:  The 395 has built-in DSP for noise reduction, and it's fairly apparent that my outgoing voice was a little clearer than the background noise.  But the DSP attempts to reduce background noise by making it less intelligible, and voice clarity suffers a little.  Compared to the more advanced (and much more expensive) Plantronics 975 and Voyager Pro models with the top of the line AudioIQ 2 DSP, there's no contest.  The 975 and Pro in the same test was able to maintain speech intelligibility while significantly suppressing background noise.
I would say the 395 performs almost on par with the Plantronics 925, which uses AudioIQ DSP (not the newer AudioIQ 2).  The 925's AudioIQ DSP also attempts to squash background noise, but makes your voice a little bit like you've got a cold.  I say "almost" because the 395's attempts at noise reduction tends to make outgoing voices sound slightly robotic in a noisy environment.
What about incoming audio? Well, if the 975 and Pro was a 10 on the volume scale, the 395 gets a 7.  Loud enough for indoor use, maybe a little short in high noise environments, but still very clear and static-free.  I'm not sure if it's partially due to the one-size-fits-all silicone earpiece.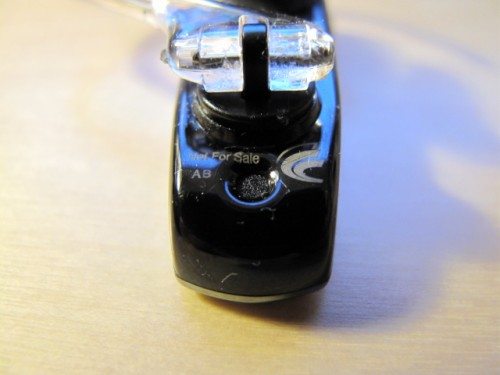 OK now you may be wondering why I even gave this headset a second look.  Well, it has a one feature I wish EVERY bluetooth headset had:  A sliding on/off switch!  Much better than the old "press and hold" the multifunction button.  With the slider switch, there is no mistaking by just "looking" at the headset whether it's on or off.  Turning this headset on (or off) is quick and easy.  You're greeted with four ascending tones for power on, and four descending tones for off.
There are other headsets that use sliding power on/off switches, and even some that wake up when you unfold them (Motorola has a few).  But they are far and few between.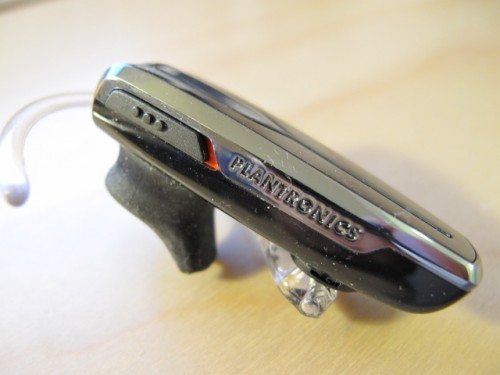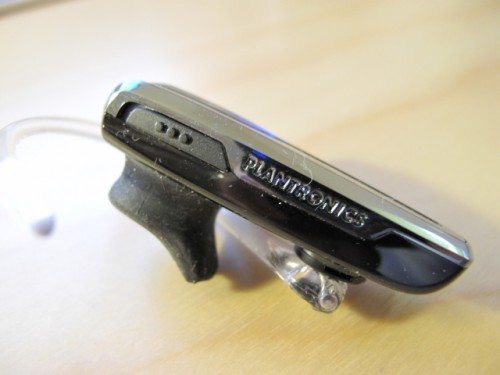 There's just one problem with Plantronics' execution of the slider switch:  I could never remember which was on or off.  Did red mean it's on, or off?  I would have preferred to see a little green color for power on (green means go, right?) like my 2nd and 3rd gen iPod Shuffles.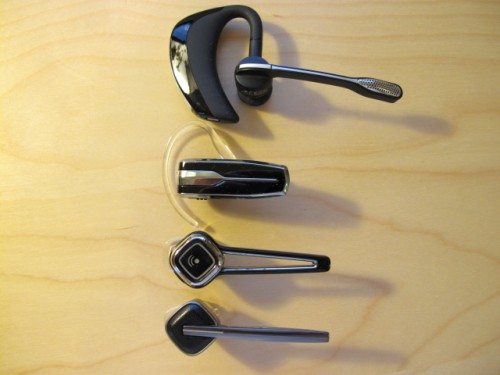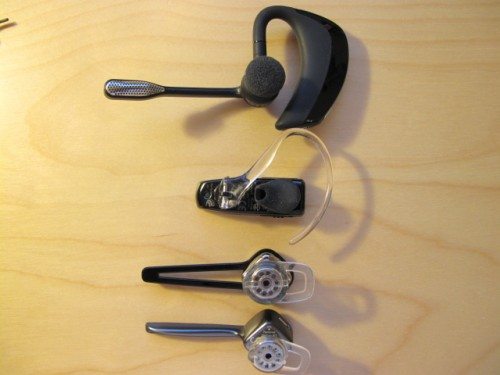 In all, a reasonably priced, good performing lightweight headset with a fantastic sliding power on-off switch.  It may not have the greatest DSP noise reduction or wind resistance, but a solid buy if those aren't important to you.
Product Information
| | |
| --- | --- |
| Price: | $49.99 |
| Manufacturer: | Plantronics |
| Pros: | A sliding power on/off switch! Good voice clarity in quiet environments. |
| Cons: | Sliding power switch "red for off" is a little confusing. DSP noise reduction and wind resistance not the greatest, but not surprising at this price. Glossy finish picks up grime. |