We use affiliate links. If you buy something through the links on this page, we may earn a commission at no cost to you. Learn more.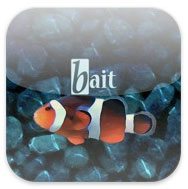 BAIT from Mindless Goods is a game for the iPhone or iPod touch that doesn't really fit into any specific gaming category. It's not exactly a puzzle game and not really an arcade either. Actually, it's not even that much of a game as far as I'm concerned. The idea is that you use your finger to lead your small school of fish around the screen to eat as many smaller 'bait' fish as you can in 20 seconds. 
Unfortunately, that's pretty much the whole point of the game, which really keeps it from being … fun.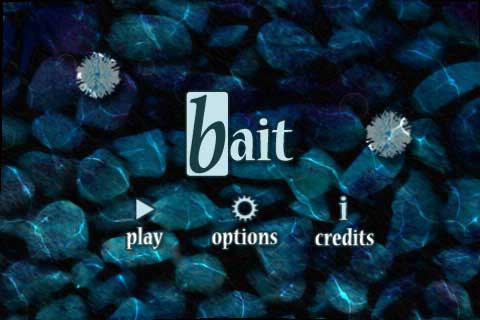 The only user customizable game options that you have are to turn off the sound effects.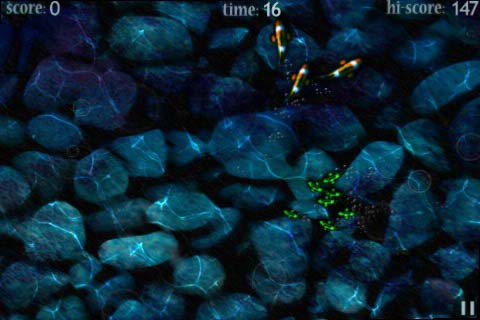 The graphics are pretty cool, with lifelike shimmering water. The sound effects are nothing special though. There's no music, just a bubbling water sound like you'd hear with an aquarium.
Using your finger you move the Orange and White fishes around the screen to eat the other little fishes. You have to eat as many fish as you can in 20 seconds. As you eat them, your time will be increased. Sometimes obstacles will appear on the display that you'll have to route the fish around. But that's pretty much it. I was bored with the game after my first round. Maybe it would be more fun if your fish had laser eyes that could shoot things. 😉 As is, save your buck for something a little more interesting.
Product Information
| | |
| --- | --- |
| Price: | $0.99 |
| Manufacturer: | Mindless Goods |
| Pros: | Nice graphics and animation |
| Cons: | |