We use affiliate links. If you buy something through the links on this page, we may earn a commission at no cost to you. Learn more.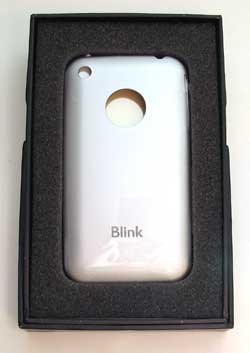 Which type of iPhone user are you? One that uses a case or one that doesn't? I fall in to the last group. I used to be a fanatic about scratches and keeping my device as pristine as possible. I'm not sure when it happened, but at some point I quit caring. That doens't mean that I can't appreciate a cool case and even use one every now and then though. But let's face it, for a lot of people, cases are more for customization than protection. Blink cases fall into that category. Let's take a look.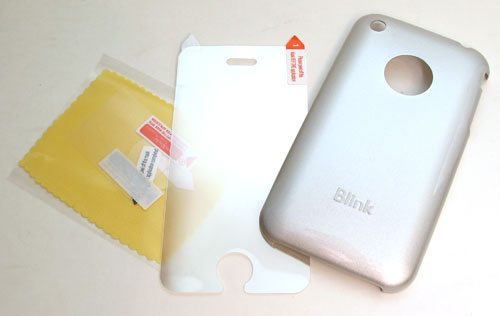 Package Contents
Blink Croma case
Mirror screen protector
Apple logo protector
Polishing cloth
Instructions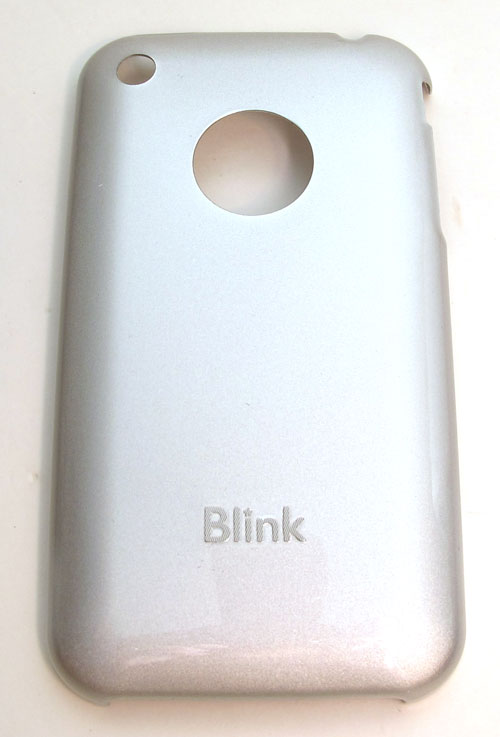 Blink Croma cases are made of 100% alloy aluminum and are available in four colors: Snow Silver, Pastel Pink, Hyper Red and Titanium Black. As you can see, I was sent the Snow Silver version to review.
The exterior finish is professionally painted with same type of UV Paint used for cars.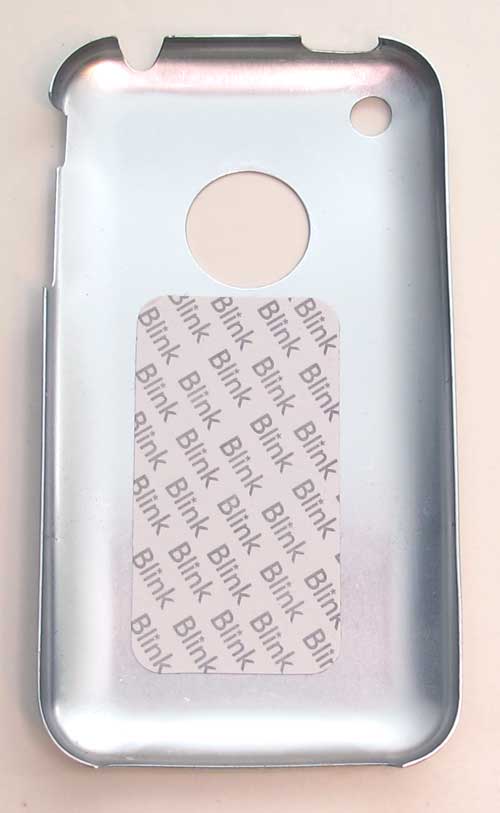 The case or shell as I prefer to call it, is thin but rigid.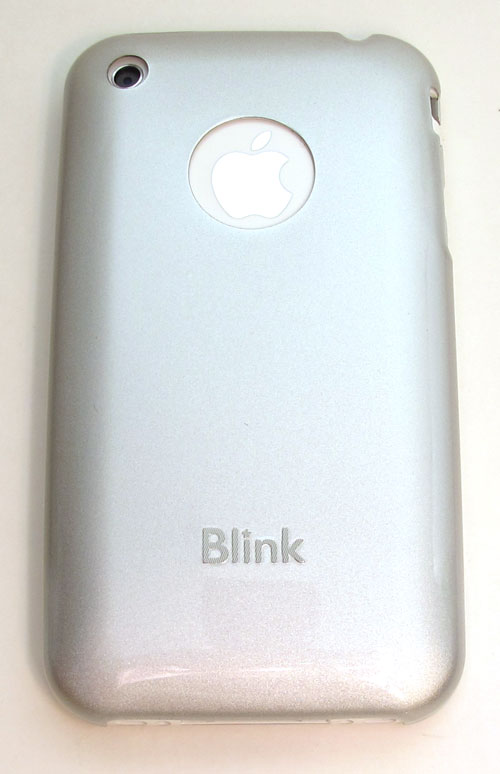 Putting it on the iPhone is as simple as just snapping it on the back. There's an adhesive sticker inside the shell that you can remove so that the case sticks to the back of the iPhone. I haven't done this, and have not yet had the case pop off accidentally.

As you can see the Blink Croma case has a very thin form factor. It adds almost nothing to the bulk and weight of the phone. Access to the mute and volume buttons is not obstructed by the case.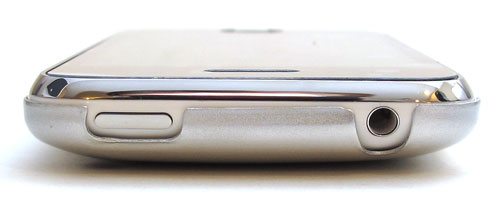 I've had no problems pressing the power button or plugging various headphones into the earphone jacket either.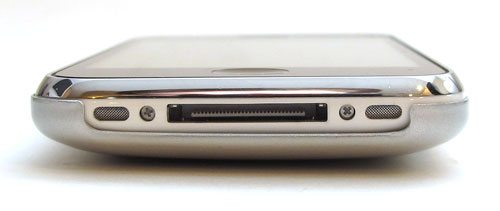 The docking connector is equally accessible.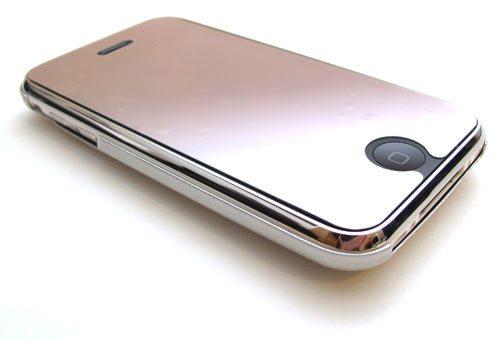 The Chroma case also comes with a mirror finish screen protector. It seems like most iPhone cases come with some type of screen protector, and I usually don't give them a second thought. Since this one was a little different, I thought I'd go ahead and give it a try. Installing it was relatively simple, but it's always a bit of trial and error trying to position the protector exactly in the center of the screen. I had to adjust this one a couple of times, but finally managed to get it centered. Once installed, it turns the surface of the iPhone's display into a …. you guessed it, mirror. Neat. Now I can make sure I don't have any broccoli particles stuck between my teeth after I eat lunch. 😉
Although the protector does double as a mirror and is useful for protecting the display, it's a worse fingerprint magnet than the iPhone's own naked display. Also, as you can probably imagine, it contributes to glare problems viewing the screen. I don't think it's going to last too much longer before I remove it.
The screen protector may not have fared too well in this review, but I do like the Blink Croma iPhone shell. It protects the back of the iPhone from everyday scrapes and stuffs, but for the most part, it just looks cool, without adding a lot of bulk. I wish I had a green one 🙂
Product Information
Price:
$24.99
Manufacturer:
Blink
Pros:

Adds almost no bulk
Protects back of iPhone

Cons:

Included screen protector is a fingerprint magnet