We use affiliate links. If you buy something through the links on this page, we may earn a commission at no cost to you. Learn more.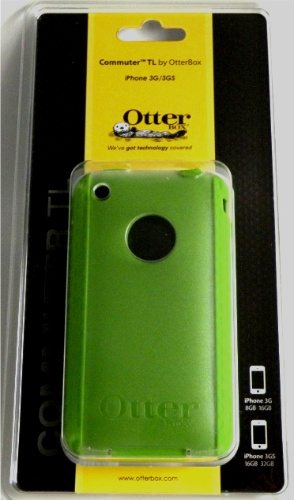 Otterbox has released a new line of iPhone cases called the Commuter TL. They come in a myriad of colors and promise to keep your precious iPhone safe from the dust, dirt and lint that take up residence in our jacket pockets and or purses.  Otterbox became famous for their waterproof cases-this is not one of them! I want to make sure all of my fellow iPhone users are aware of this fact before proceeding.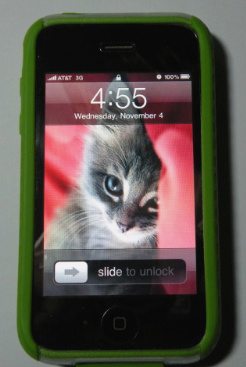 The case consists of a soft cover and a rigid exo- skeleton that fits lengthwise on the phone and a screen protector. I received an attractive green case to review. The purpose of the soft skin is to provide scratch resistant protection to your phone as well as be the first line of defense in shock absorption. The rigid exo- skeleton is to provide added shock absorption in case of an accidental drop.  The skin has "plugs" that cover the two main ports on the iPhone; the headphone jack and the charging port. These plugs keep out that unwanted debris from entering your phone.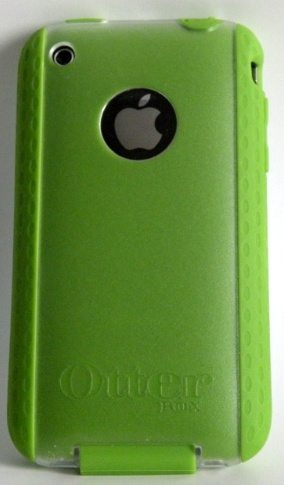 The plugs are attached to the case so you don't have to worry about losing them. It is a simple matter of flipping them open and voila! You have access! All of your controls are easy to use with the case on it. I have a Sony clock/radio with a side docking station for my iPhone and it fit just fine with the case on it.  The volume buttons  and mute switch is also easily accessed. The soft skin that first covers the phone has a raised area for the volume buttons so you can still feel your way if the phone is in your pocket. The case has a comfortable grip that's non slippery but without the tacky feel some cases have.  My only complaint-if you can call it that- is the case is so soft that the sides of the case separate too easily from the phone. The exo-skeleton stiffens the case from top to bottom but nothing helps the side to side. I put my phone in my tote bag and when I put my hand in to retrieve it my fingers pushed the side of the case over and I ended up pulling it out with my fingers around the actual phone instead of the case. Maybe they can work on some sort of cross bar effect.  Overall though, the case is nice and comfortable and I am confident in my iPhone's "shock absorption" with the TL on it.
Product Information
Price:
$29.95
Manufacturer:
Otterbox
Pros:

Comfortable grip
More than adequate protection and the plugs on the jack and charging ports are nice

Cons:

The sides of the case are too soft