We use affiliate links. If you buy something through the links on this page, we may earn a commission at no cost to you. Learn more.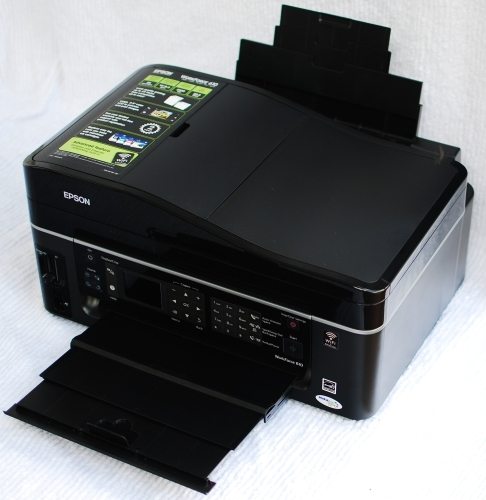 We're a three laptop/one printer household.  Our printer/scanner/copier is several years old now, and it still works well – except for one thing.  It's not wireless, and it's stored in a cabinet with no desk space around it.  Printing requires connecting the laptop to the usb cable, balancing the laptop in one arm while getting the print job started, and then hoping your print job isn't a long one.  I had given up on scanning – who wants to hold a laptop long enough to scan an image, much less a document?  I had been thinking about replacing the printer with one with WiFi capabilities, and  I had decided I wanted to get a different brand than the one I've used for years.  I just wasn't satisfied with the depth and richness of colors that I got from my current brand of printer.  But what to choose?
I had read Julie's review of the Epson Artisan 800 earlier this year.  It sounded like a great printer, but it was a bit more than I wanted to spend at $300.  I was happy when Julie chose me to review the Epson WorkForce 610 printer.  At $199.99, it was more in my price range, and it had all the features I wanted.  So how does it work?
First of all, the WorkForce is big and heavy.   It's bigger than my current printer.  It's very black with a shiny black top and a silver band.  The printer looks great, but that glossy black makes it a bit hard to photograph.  It has a card reader for xD, SD, MMC, Memory Stick, and about 10 more, and a Pict-bridge input on the front.  It has a large control panel that tilts through a full 90-degree range for comfortable viewing.
Hardware Specifications
Printing Technology – 4-color CMYK drop-on-demand MicroPiezo® ink jet technology
Ink Palette – 4 individual ink cartridges with Cyan, Magenta, Yellow and Black inks
Ink Type – DURABrite® Ultra pigment ink (smudge, fade, water resistant, and highlighter friendly)
Light Resistance / Print Longevity – DURABrite® Ultra pigment ink (smudge, fade, water resistant, and highlighter friendly)
Minimum Ink Droplet Size – 3 droplet sizes, as small as 2 picoliters
Maximum Resolution – 5760 x 1440 optimized dpi
Black Text – Black text up to 38 ppm;  laser quality up to 15 ppm
Color Text – Color text up to 38 ppm;   laser quality up to 9.3 ppm
Scanner Resolution – 2400 dpi (9600 x 9600 dpi interpolated)
Standalone Color Copier – Color: Black/White, Draft: Normal
Maximum Copy Size – 8.5″ x 11″ (pc free)
Compatible Memory Cards – SD(various types), xD (various types), Memory Stick (various types), CF, MultiMediaCard
Fax Speed – Modem: 33.6 Kbps – as fast as 3 seconds per page
Fax Memory (pages) – Up to 180 pages
Weight and Dimensions – 18.3 lb, 18.1″ x 22.1″ x 12″ (open for printing)
Connectivity – Wi-Fi 802.11 b/g, compatible with 802.11 n, Ethernet – 10/100, Hi-Speed USB 2.0, PictBridge, Bluetooth with optional Photo Print Adaptor from Epson
Eco Features  –  Uses up to 70% less power than a laser printer, ENERGY STAR®  qualified , RoHS compliant ,designed to be recycled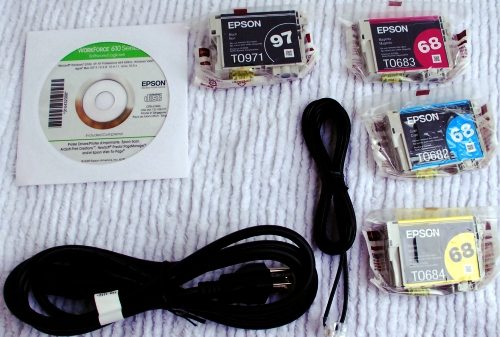 Included in the Box
Printer
Phone cable
Power cable
High-capacity cyan, magenta, and yellow print cartridges
Ultra high-capacity black cartridge
Installation / software cd
Start Here guide, Network Installation Guide, and Quick Guide
First step is to power up the printer and make setup selections.  Next, install the ink cartridges, open up the paper holder and catcher, and add paper.  After the cartridges are installed, there is an "ink charging" step.  Documentation says charging takes about three minutes and it does consume some ink.  "Your product ships with full cartridges and part of the ink from the first cartridges is used for priming the product."  The Start Here guide walked me easily through these steps.  Now we're ready for setting the connectivity.  The WorkForce 610 can be connected with a usb cable, or with wired or wireless networking.  I'll be using WiFi connectivity.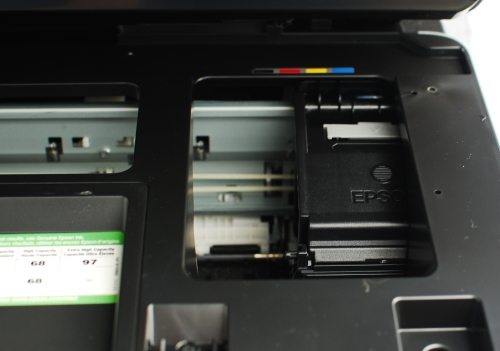 There is a setup wizard that helps you quickly establish your wireless connection if your router broadcasts its name.  Because our router doesn't broadcast its name, I had to use the advanced setup option in the Network Installation guide.  The printer setup option walks you through the connection.  Basically it entailed entering the SSID (the router name), choosing the security type, and entering the security key.  All this is entered using the  numeric keypad, much like texting on an old cell phone.  The WorkForce connected to our router almost instantaneously on the first attempt.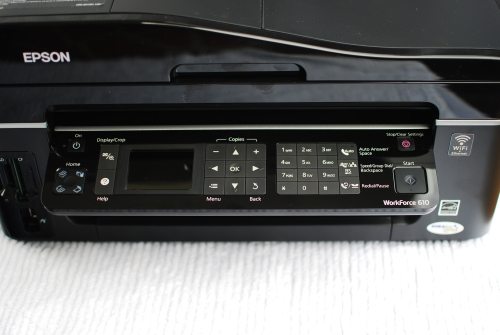 Now that the WorkForce 610 is connected to our network, I installed the drivers to our laptops.  Drivers are included for Windows Vista, Windows XP, and Mac OS X.  I successfully installed the drivers to two pcs running Windows Vista Home Premium (one 32-bit and one 64-bit) and one running Windows XP.  Each connected with no problems.  I'm liking this printer already!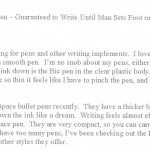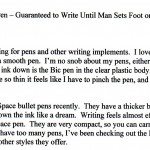 Printing works effortlessly.  After submitting the job, there is a brief delay while the job is transmitted to the WorkForce.  Pages print FAST!  I tried various papers and modes for printing a text document.  I used some of the premium bright white paper included with the printer with both draft and "text" mode.  With draft mode, the printout was very light. Close inspection of the printout shows that the text is very "stripe-y", with bars of black, gray, and white.  This paper/mode combination is unacceptable in my opinion for anything other than editing for grammar, spelling, or layout.  I wouldn't use draft at all on premium paper.  Trying the text setting with the premium paper gave me a beautiful printout.  The text is sharp and clear and it looks great on the heavy, white, thick paper.  Close inspection of this document shows a solid heavy ink line.  There's no ink savings in this mode, but it's worth it for the quality of the printing.  This mode/paper combination is perfect for submitting even the most important report.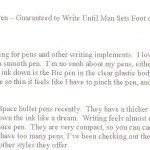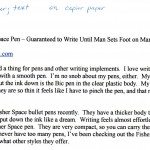 Next, I tried printing on cheap copier paper from my local office supply store.  With the draft mode, the printout was still very light with the stripe-y appearance.  Again, I wouldn't use this mode for anything other than editing.  I tried the higher-quality text mode with the cheap copier paper, and I got a beautiful document with sharp, clean printing.  I don't think draft mode is even suitable for my daughter's homework printouts.  But that's no problem, because even the higher-quality mode prints the pages much faster than my old printer.  I'm not worried about the higher ink-consumption with the higher print quality.  I've done quite a bit of printing for this review and Rachel has printed out homework several times, and I still can't see a drop in the ink levels when I check the status of the WorkForce.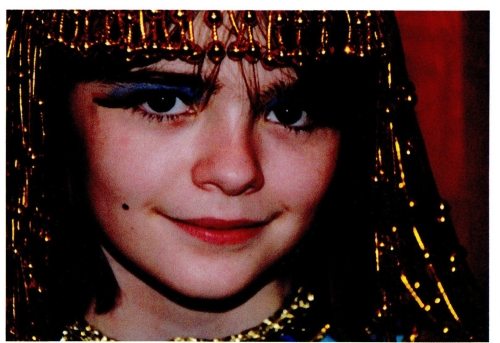 Then I tried some color printing using a photograph.  I printed the same picture, uncorrected, on the premium paper and on a piece of Epson premium glossy photo paper.  With the premium bright white paper, the photo prints clearly and sharply enough, but the colors are muted and drab.  Printing on the photo paper is a different story.  The photo prints sharp and clear, and the colors are bright and rich.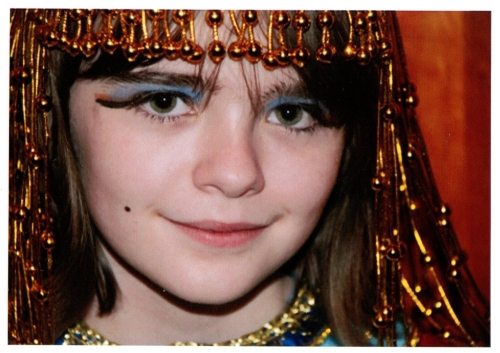 I printed photos from my computer, but you can also print pictures from memory cards in the card readers or from a camera connected directly to the printer with a Pict-Bridge connection.  Use the controller panel to select the pictures you want to print.  You can even choose to correct your picture or allow the printer to do automatic corrections as it prints.  You can fix red-eye or filter your pictures to print in black-and-white or sepia.
The WorkForce 610 can also be used as a stand-alone copier.  I tried copying a color image (the back of an SD card package).  Again, it's sharp and clear with good color and readability.  I also photocopied text and got a copy that's almost identical to the original.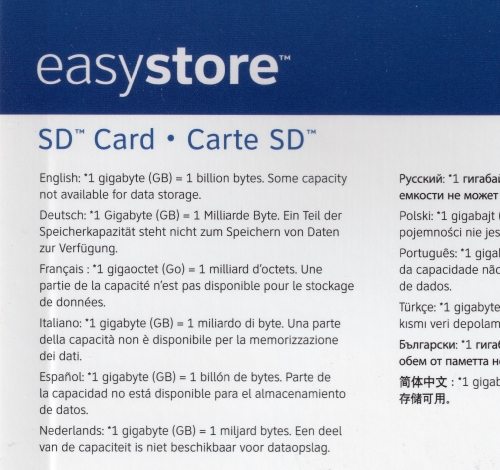 One nice feature that I've never had on a printer at home is an automatic document feeder.  The feeder can hold up to 30 letter-sized pages and up to 10 legal-sized pages.   It can be used with the copier, scanner, and fax modes.  I tried it with the scanner mode so I could get images of all the print outs for this review.  The feeder worked easily and quietly.  I gave it a randomly arranged stack of copier and premium pages, and it had no problems feeding them in.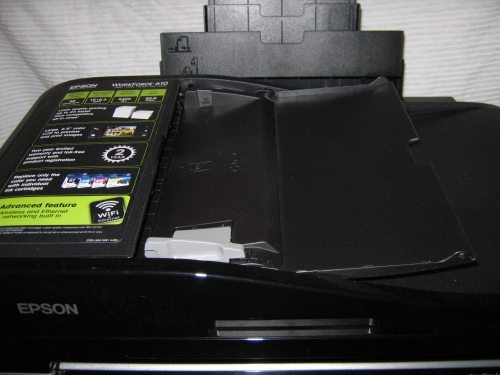 Speaking of quiet paper feeding…  I found that the WorkForce is not quiet when it is pulling in the paper it's going to print on.  The printer clanks and clicks as it pulls in the paper, and I even noticed the paper bounces around a bit in the input support.  Despite the noise, it's never had a mis-feed using either premium paper or cheap copier paper.  It's not so noisy that it's a deal-breaker for me, but it is quite startling if you are near the printer and someone starts a print job from another room.  Epson says the noise level from the printer is 40 dB.  The printer seems noiseless while not printing.  I haven't noticed any fan noise at all.
As I said earlier, I scanned in several documents to include in this review.  I used 300 dpi for these documents because I was going to put them on the internet.  Despite using the lower scan resolution, the images are still sharp and clear when I examine them with a photo viewer and zoom in close for inspection.  I used the Epson Scan program that was installed at the same time as the printer driver.  It worked effortlessly with the WorkForce to get my documents scanned in and saved on my computer.  The Scan program works in three modes – home, office, and professional.  The "home" mode makes a lot of decisions for you about setup, but it will not work with the document feeder for some reason.  I don't understand this.  Sometimes I may want a basic scan of a stack of papers, and I don't want to stand there and feed them in by hand.  The "office" mode leaves more of the setup options to you, and you can use the document feeder.  The "professional" opens up all setup options to you, and you can use the document feeder.  If you select the Epson WorkForce 610 as your source, you can use other programs to acquire images.  You can also start a scan from the control panel and store the image to a memory card you have inserted in the card readers.
The printer has a feature I've never seen before, but I do remember Julie mentioned in her review of the Epson Artisan 800.  You can print special papers directly from the controller panel.  Choose from wide-ruled or college-ruled notebook paper, graph paper (quad-ruled), and stationery with a background photo (selected from a memory card).  I tried printing out the quad paper, and it's a really nice piece of graph paper.  No more mad dashes to the store late at night when my daughter realizes she's out of graph paper and needs some for homework.
I didn't try out the fax for this review.  I don't have a landline at home.
Something of great discussion in the comments for Julie's Artisan review was the huge amounts of ink the 800 used.  It turns out that the printer setup defaulted to doing a head cleaning each time you did a print.  Epson apparently heard and listened to the complaints about this ink-wasting step.  There is still a head-cleaning process, but you have to choose to run it when you notice your print quality is degrading.
I think the Epson WorkForce 610 is a great printer.  It produces great printouts, copies, scans, and photos.  It prints quickly, and is very quiet except for that moment when it starts to feed the paper in.  It's also eco-friendly.  It's Energy Star rated, and it helps you save money on ink if you choose to use the draft mode.  You can save paper by using the manual double-sized printing option.  The individual color cartridges saves money and waste because you can replace only the color you need.  I'm very happy with this printer, and I think Epson is going to be my printer of choice for the future.
Product Information
Price:
$199.99
Manufacturer:
Epson
Pros:

Fast, sharp, clear printing
Document feeder for scanning, copying, and faxing
Allows stand-alone printing from memory cards
Can scan to memory cards
Energy Star compliant
Individual ink cartridges saves on waste and money
Can be connected with a usb or to your network wired or wirelessly

Cons:

Feeding in paper for printer is noisy
Paper support tray and catcher tray increase the footprint considerably
Draft printing is very faint