We use affiliate links. If you buy something through the links on this page, we may earn a commission at no cost to you. Learn more.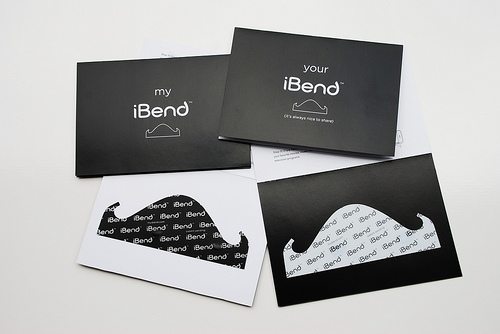 If you've watched movies or videos on your iPhone or iPod Touch, you can appreciate this product. The iBend is a thin, rigid vinyl stand for any version of the Apple iPhone or iPod Touch. Unlike most stands sold for electronics, the iBend is not bulky, heavy, nor is it made of metal. It's so thin you can store it in your wallet or right in the case with your device. I store mine in the slip-in pouch of my book-style Touch case.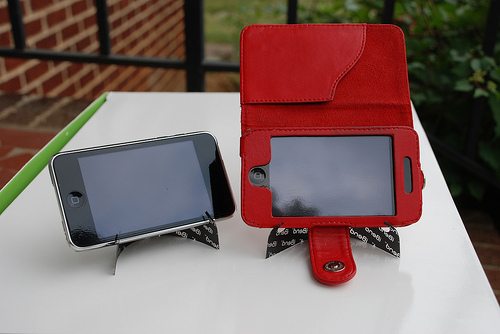 The iBend is designed to hold your device only in the horizontal position.  You simply pinch the ends of the iBend toward each other and slide the Touch into the end channels.  The iBend seemed flimsy, and it was a little scary to trust it to hold my Touch.  However, it was stable with the iPod in place.  The stand holds the iPod at an angle for easier viewing.  You can adjust the angle a bit by sliding the ends closer together or further apart.  It would have been easier to see the screen if I could have tilted it back a bit more while it sat on my desk.  I didn't get a chance to test the manufacturer's claim that it's ideal for use on an airplane tray table, but the limited tilt angles may make comfortable viewing difficult, especially if you are taller.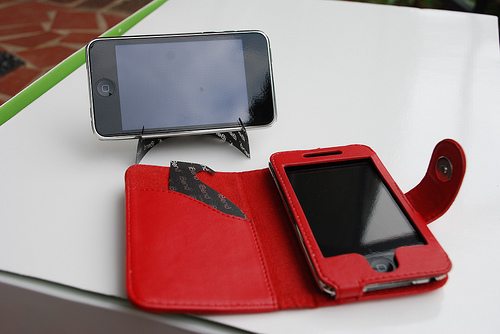 The people at iBend say the stand works even when your iPhone or Touch is in its case.  It did hold mine in its leather case, but the front of the case hanging up in the air made it tend to tip over backwards.  I think it would work better with a sleeve case.  I'll just slip my Touch out of the case when I want to use the stand.
I don't have a charging cradle, and I found the iBend works well as a usb charging stand. If you use your Touch as an alarm clock, the iBend should make a great stand on your bedside table. I was only able to test the iBend with a Touch; hopefully, it will prove as useful with the iPhone.
You get two iBends for $4.99 – one black and one white. At this price, both you and a friend can go hands-free!
Product Information
Price:
$4.99 for two stands
Manufacturer:
iBend
Pros:

Inexpensive
Stable stand for iPhone and iPod Touch

Cons: