We use affiliate links. If you buy something through the links on this page, we may earn a commission at no cost to you. Learn more.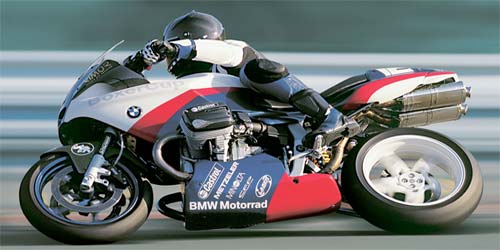 I have been riding motorcycles for over two decades; nearly twice as long as I have been a true tech-junkie. While I love putting around on my bike, I have always wanted to ride with music playing. I have attempted to make this happen many times over the years but nothing I have tried was either comfortable or convenient. The Cardo SCALA RIDER Q2 MultiSet Bluetooth (Motorcycle Helmet) Headset not only provides music while riding, but cellular conductivity, rider to rider/passenger communications, FM radio, and audible GPS instructions (via bluetooth).  I have my hopes up….I hope I am not disappointed.

The SCALA RIDER Q2 MultiSet comes very nicely and effectively packaged.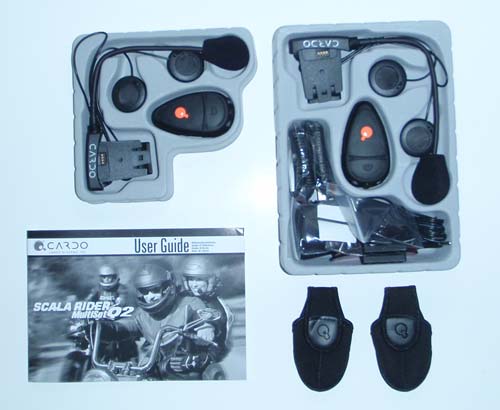 The MultiSet is just that; two complete, pre-paired Q2 setups. I often complain about manufactures shipping their (tiny) products in huge packaging. Cardo does just the opposite with the Q2 MultiSet, they jam both Q2's into a relatively small volume.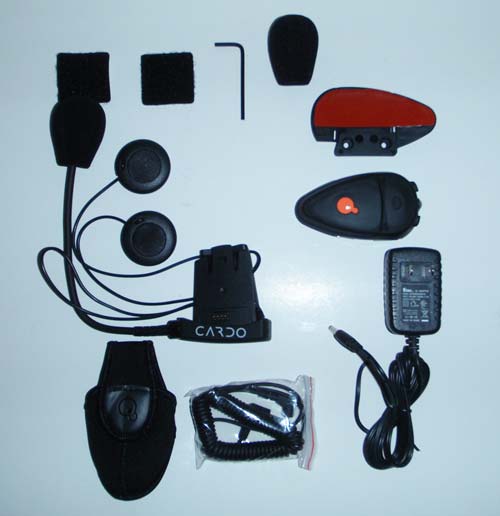 Here is one of the two SCALA RIDER Q2 headset setups Cardo includes in the MultiSet.
Package Contents
2 x

SCALA RIDER Q2 MultiSet Bluetooth Headset

Units
2 x Helmet clamps w/attached speaker & microphone unit
2 x Dual-voltage universal travel charges
Microphone sponges
4 x Velcro pads
2 x Allen wrenches
2 x Carrying Pouches
2 x Spacers for clamps
User guide & registration card
Hardware Specifications
| | |
| --- | --- |
| Compliance: | Bluetooth version: 2.0, class 1 |
| Bluetooth Profiles: | Headset and Handsfree |
| Operating Range: | Bike-to-Bike comms up to 500 m / 1,640 ft. |
| Frequency: | 2.4 GHz |
| Talk Time: | Up to 8 hours |
| Stand-by time: | Up to 10 days |
| Charging Time: | 3 hours |
| Battery Type: | Rechargeable Li-Po |
| Warranty: | One year |
Features
Bike-to-Bike intercom communications (w/up to three bikers) within a range of up to 500 m / 1,640 ft
Rider-to-Passenger communications
Works with up to four different Bluetooth devices (cellphone, GPS unit, other SCALA RIDER Q2 Headsets, SCALA RIDER solo)
Ultra-slim speakers
System adjusts volume automatically
Embedded FM Radio
mp3 player input
Installation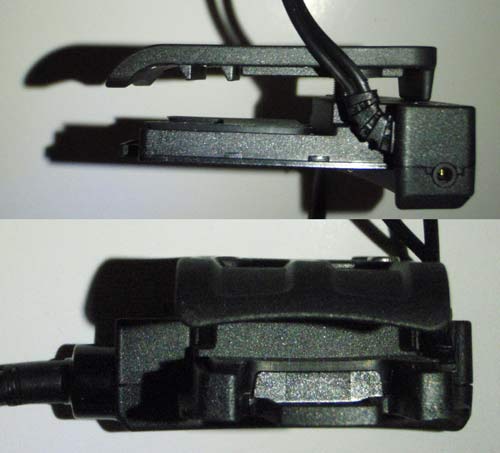 The installation went reasonably well. My helmet's padding did not allow me to use the clamp Cardo includes to attach the Q2. The clamp is the recommended method of attaching the Q2 to your motorcycle helmet.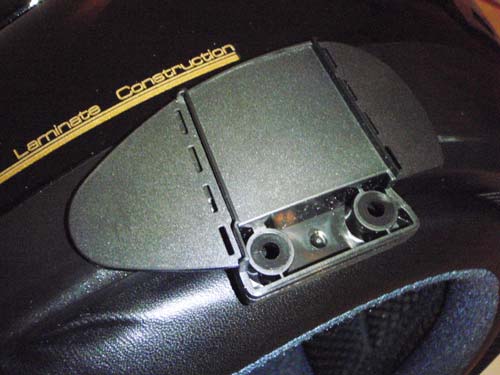 But thankfully Cardo also includes an optional Q2 mount that attaches to the helmet with a glue pad. The adhesive appears to be very strong and does not seem likely to fail with normal use. I have been using it for several weeks now and it gives no indication of falling off (which would definitely stink while motoring along @ 75mph).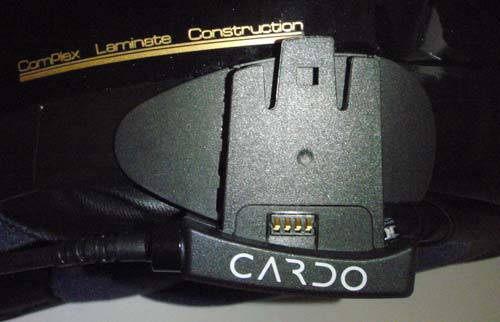 The speaker & microphone unit screws onto the clamp/glue plate.  At this point, the two pieces are firmly attached to the side of the helmet.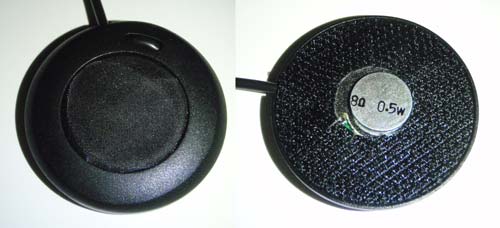 Once the speaker & microphone unit are attached to the helmet, the speakers are the next piece that need to be installed.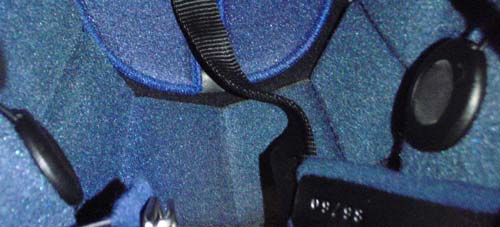 It took a bit of trial and error to place the speakers and tuck the wires properly. The speakers themselves need to be situated directly on the outside of your ears for the best sound. The velcro on the back of the speakers gripped themselves very well to the inner padding material that lines the inside of my helmet. Once in place, if you decide to move or remove the speakers, it requires a good amount of pull to get them detached from the lining material.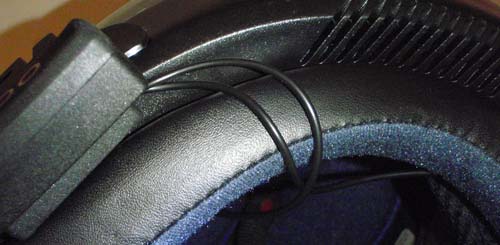 The speaker wires are exposed the way I installed my Q2 system but should not get in the way. Although, I am considering cutting into my helmet padding to better install the speakers and wiring.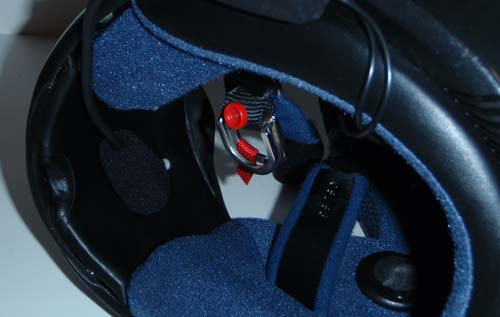 On a full face helmet, the microphone is suppose to be tucked between your mouth/chin and the inner-front of the helmet. With a 3/4 open-faced helmet, the microphone is simply positioned in front of your mouth. In my case, I prefer my helmets to be snug fitting leaving little room for either the speakers or microphone. But with a bit of experimentation, I located both where I hardly notice the speakers and place the mic within my helmet when I need it.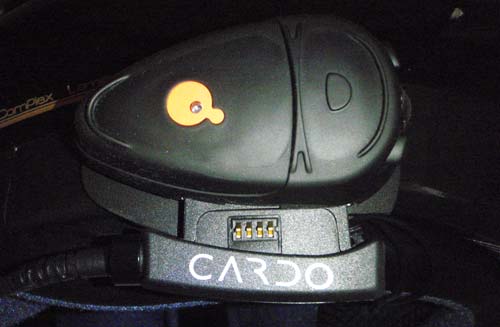 The SCALA RIDER Q2 MultiSet Bluetooth Headset Unit slides easily along the rails of the speaker/microphone unit and clicks into place.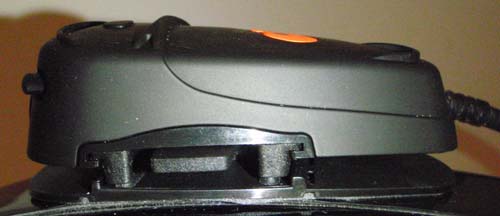 Here is the bottom side of the assembly giving you a better view of how the bluetooth unit and rails come together.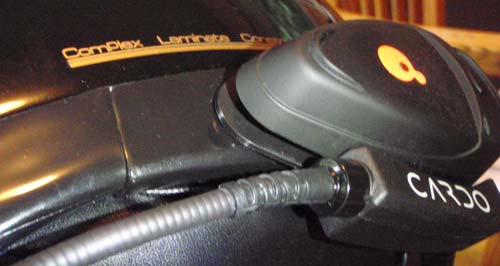 The overall build and material qualities are both very good. I believe the SCALA RIDER Q2 MultiSet will stand the test of time of many hours of riding in sun, heat, rain, cold, etc.  While the Q2 is not weatherproof, it is definitely weather resistant.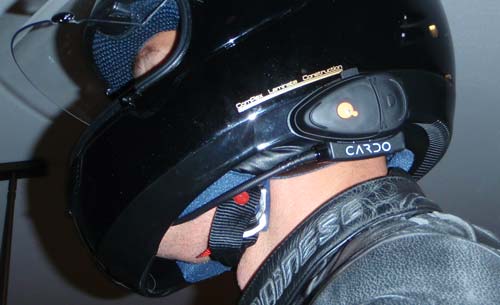 For the most part, the Q2 is a large (feature rich) bluetooth headset that allows you to stay well connected during motorcycle rides. There are two primary control buttons on the main face of the bluetooth headset unit. These are the Main Control and Multi-Connection buttons.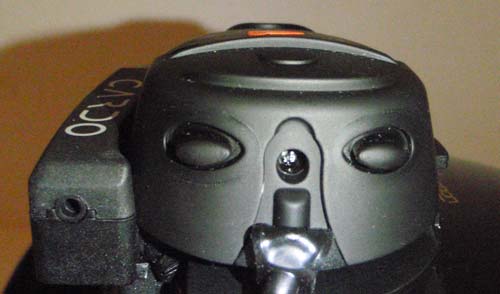 The backside of the headset unit has the volume up and down buttons and the power charging port. The charging port has a rubber cover that seals the opening while not in use. All four of the buttons are easy to operate by feel while operating your bike.
mp3 Input
The mp3 player input is also on the rear of the assembly. The input connects directly into the speaker/microphone unit bypassing the bluetooth control unit. While it is great to be able to listen to music while riding, Cardo's current Q2 design has limitations. All music control (INCLUDING VOLUME) are controlled via the player itself (versus the Q2). Futzing with your mp3 player while zipping along at highway speeds, controlling the motorcycle, watching out for all the other vehicles is a difficult (to near impossible) thing to do….and definitely not the smartest idea either. The speakers (while great for cellphone/comms) are less than ideal for listening to music. The music is tinny and has little bass. But the speakers are loud enough to be heard over the motorcycle and road noise, giving you ok music experience.
My suggestion to Cardo is to add A2DP (aka stereo bluetooth streaming) to its next iteration of their SCALA RIDER series. Then there would be no need for any wires connecting your player (assuming its bluetooth enabled) to the headset and you would have volume control through the Bluetooth Headset Unit. Especially now that Apple has enabled the 2nd generation iPod Touch's and iPhone's stereo bluetooth capability (plus the fact my Bold has that ability as well) with their latest OS update.
Cellphone Connectivity
Those limitations aside, the SCALA RIDER Q2 MultiSet bluetooth headset does an extremely good job of bringing connectivity to your motorcycle helmet. The pairing process was as quick and easy as any other bluetooth headset out today. The phone calls I had while at highway speeds were incredibly crisp and clear. Everyone I talked to could not believe I was taking the call on my motorcycle traveling at 70mph. Cardo's noise cancellation microphone, automatic volume adjustment (based on speed and ambient noise), and speaker booster work well in concert to bring you an excellent call experience.
Bike-to-Bike/Passenger Communications
Bike-to-bike and rider-to-passenger communications was very clean and clear as well. Bike-to-bike communications allows for up to three bikers to communicate, assuming they are within range. Both bike-to-bike and rider-to-passenger communications allows riders and passenger to also conduct mobile phone calls, listen to the FM radio, or mp3 player. The SCALA RIDER Q2 has full duplex which allows bikers and passengers to talk and listen simultaneously. The Q2 MultiSet are pre-paired with each other and are good to go out of the box…..
FM Receiver
The FM receiver worked well enough. In the greater Seattle area, I was able to find 4-6 of the stronger stations depending on location. The Q2 has the ability to assign (up to) 6 pre-set stations. You can cycle through your pre-sets, which is controlled via the Multi-Connection button. The reception was, for the most part, finicky. Given the choice, I would choose the mp3 input over the FM radio every time.
Conclusions
Overall, I really like the Scala Rider Q2 Multiset bluetooth headset and will continue to use it when I need to talk on my cellphone or when I take a passenger in tow. But as I stated above, the music interface/experience and lack of stereo bluetooth leave something to be desired and will hopefully be improved with Cardo's next Scala product. If excellent cellular conductivity is what you are looking for then the Q2 does not disappoint. If you are looking for a quality music experience, there are better alternatives out there.
Product Information
Price:
MSRP $395.95 (but can be found on the internet for under $300)
Manufacturer:
Cardo Systems, Inc.
Pros:

Well made/quality materials
Simple, easy to use design
Very weather resistant
Fits full and 3/4 motorcycle helmets
Excellent battery life
Great call/comms quality
Lightweight
Built-in FM Radio
mp3 input
Incoming calls can be accepted/rejected by voice-command

Cons:

Stereo sound quality is fair at best
No stereo bluetooth (A2DP)
No volume control when listening to mp3 player