We use affiliate links. If you buy something through the links on this page, we may earn a commission at no cost to you. Learn more.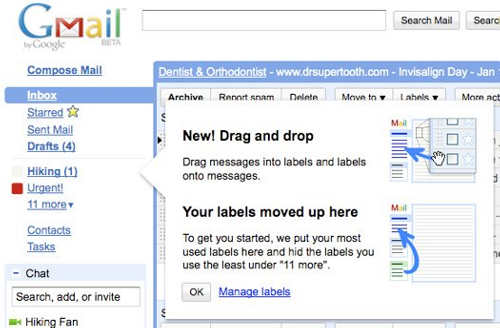 Yay, my favorite cloud app is getting some new features. I just read on the Gmail blog that instead of having a collapsible label list, that labels are now moving under the Inbox. Don't worry though, you can hide the labels you don't use that often. Which is great if you're like me and have 100's of labels. We're also now able to color code labels and drag and drop messages from the message list pane to the folder (I mean label…) name under the Inbox. Now if only we had the ability to rearrange the message list order in the inbox… I'm never satisfied am I? 😉
I don't have this new Gmail feature yet, do you?