We use affiliate links. If you buy something through the links on this page, we may earn a commission at no cost to you. Learn more.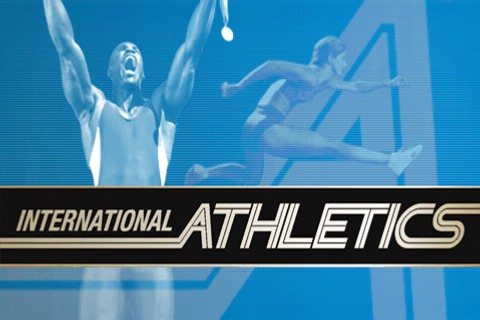 Ever wish you could compete in a track and field competition while waiting in line at the store, commuting, or otherwise sitting around like a blob? Grab your iPhone or iPod Touch, be sure to stretch first, and then load up "International Athletics" by Ghostlight Ltd.
This is a port of the Sony PSP game by the same company, but I've not played it on that device. I have to wonder how well it would play with the PSP controls – the touch-based interface is pretty easy to grasp and is physical enough thay you might be able to break a sweat. You're sure to attract stares as you get into some of the events.
Install and setup
Purchase the game from iTunes, and sync, or purchase it on your device and it's there. Launch the app, and after a few static images display to cover the 10 second or so loading time, you're presented with the character setup screen: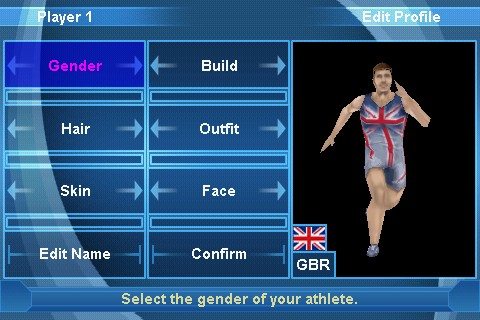 I went with a bigger guy for the sprints: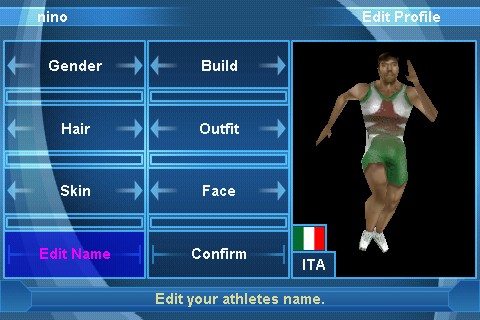 Game Play
Once you've set up your profile it's retained between games, so on future launches you go straight to the main menu: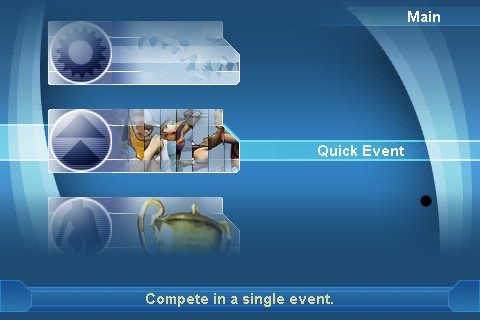 You can get back to your profile and make other game settings changes, compete in a single event, try a decathlon or tournament (a series of events), or visit your metals room and bask in the glory of past achievements. Let's try an event: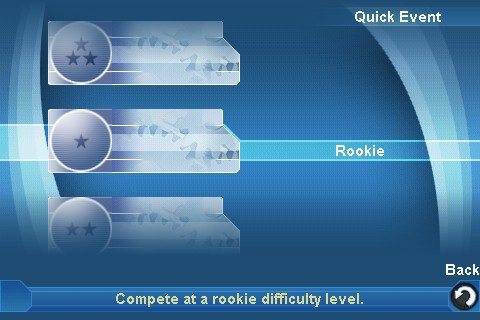 I've not been training much, so I go for the Rookie setting. Then I pick the event.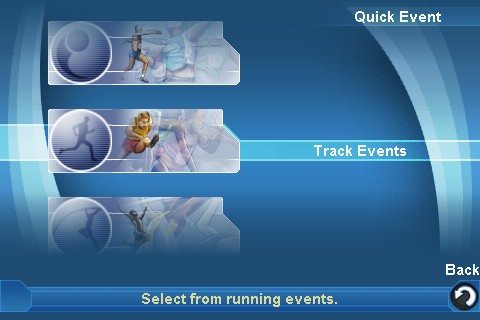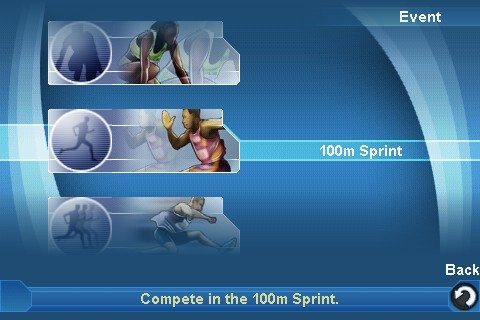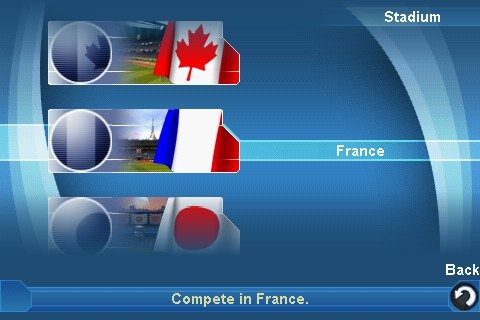 Wow, that's a lot of menu choices. OK, so I am going to do a Track event, the 100m Sprint, in France. Phew, I'm exhausted already! Next up are the reminder screen(s) on how to move your guy. Yes, these come up every time.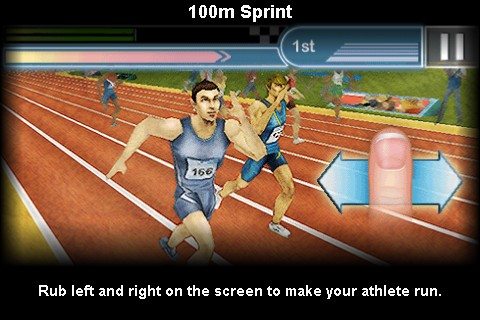 Finally, after a brief progress bar, you get to the race itself.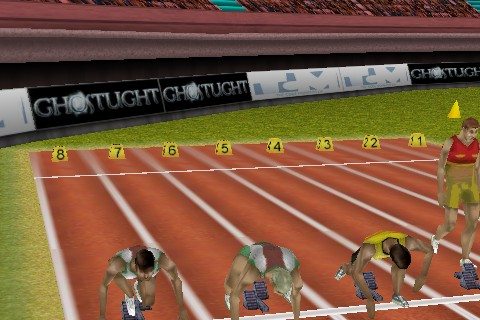 The gun fires (yes, it uses a starter pistol sound – perhaps not the best sound for a subway ride, without headphones!) You rub your iPhone like a madman, and if needs be perform other taps or drags (hurdles are a bit tricky, but after plowing them down a few times you get the hang of it!) until you cross the finish line to the cheers of the crowd.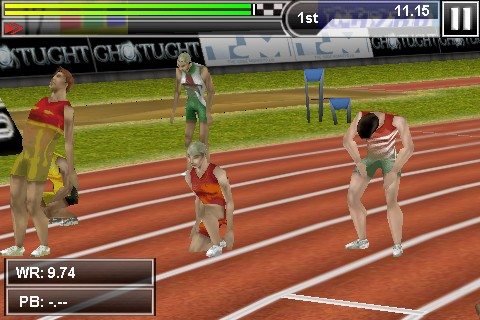 At the end, as you watch everyone gasp for breath, you see if you've beaten the world record or your personal best time.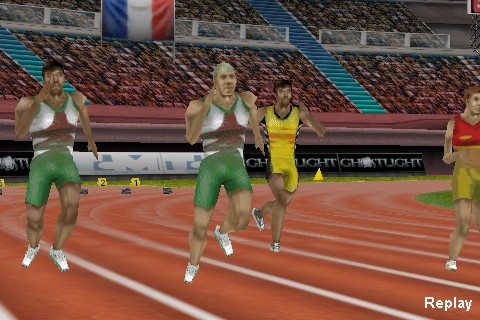 Then the instant replay, and finally…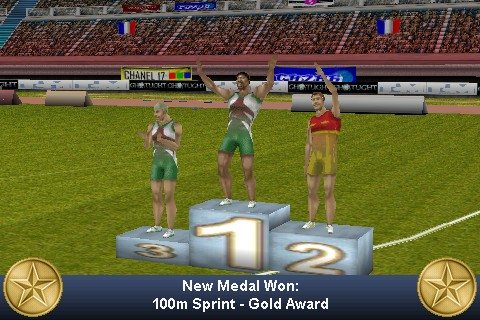 The medal presentation. Then you can decide to race again or go back to the main menu.
Impressions
It's a very attractive game, with nice graphics and good sound effects. Tracking your personal best/world record scores is a nice touch, and gives you a reason to keep improving your skills beyond stuffing your trophy room with gold metals. I wonder if I'll end up with "athlete's finger" though! Actual game-play is brief, preceded and followed by menu selections and animations. In that way it really does model a track and field event well – lots of build up, a few seconds of action, and then lots of rehashing and analysis. There isn't much to master in this game, so I'm not sure how much staying power it has. It's unfortunate that's true, since the graphics are so well done. Perhaps the ability to play head-to-head (rumored to be possible for games with the 3.0 OS) would allow for an interesting twist.
Product Information
Price:
$5.99
Manufacturer:
Ghostlight Ltd.
Requirements:

iPhone or iPod Touch, OS 2.2.1 or later

Pros:

Visually attractive
Inexpensive
Fun

Cons:

Simple game-play
Somewhat tedious/deep menus