We use affiliate links. If you buy something through the links on this page, we may earn a commission at no cost to you. Learn more.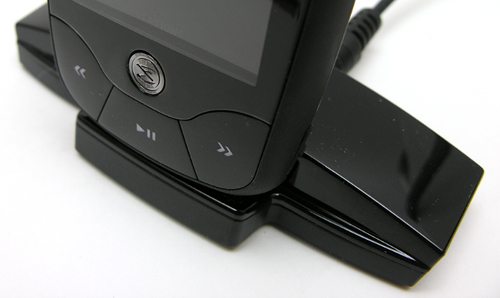 I'm a big fan of the Slacker G2 personal radio and have been interested in taking a look at their USB dock for awhile now. One showed up in my mailbox the other day, so here we go.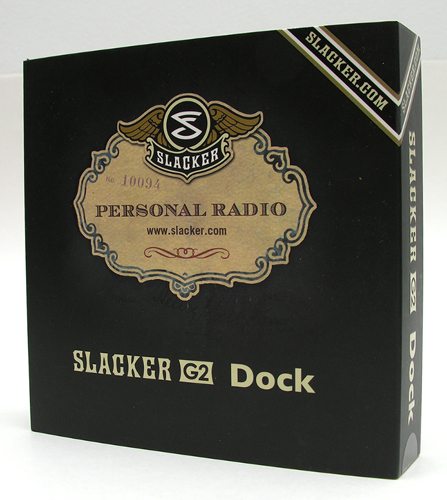 The radio ships with a USB cable to use for charging and file transfer with your computer. A dock isn't necessary, but this one adds an audio out feature, so that you can play music through external speakers like a home stereo.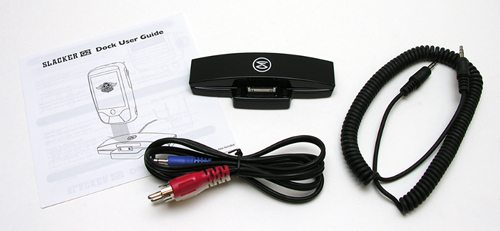 Package Contents
Dock
3.5mm Stereo patch cord
RCA Y audio cable
User Guide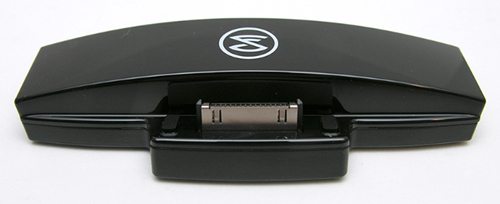 The dock is made of shiny Black plastic with a docking connector on the front.

Never miss one of our posts again. Sent MON, WED, and FRI with the latest gadget reviews and news!
On the back is a 3.5mm headphone jack, 3.5mm line out jack and a USB connector for charging and file transfers.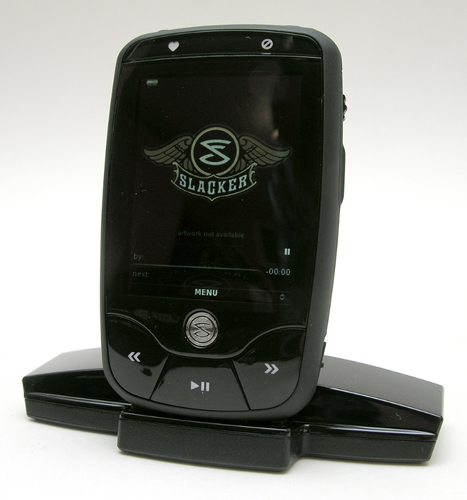 The G2 attaches to the docking connector very securely. It takes two hands to disconnect it even though the base of the dock is weighted.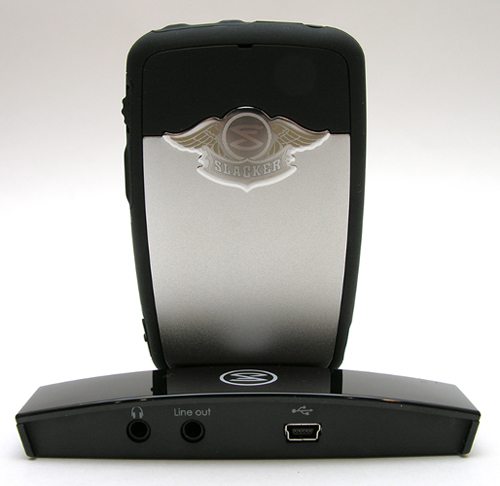 I tested the dock by connecting it to my iMac for charging, and to my Audioengine A5 speakers to test the audio out capabilities from the headphone and line out ports.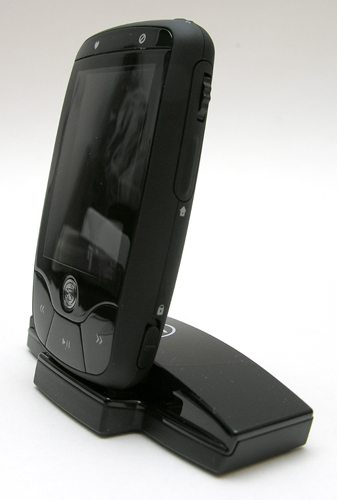 I haven't  noticed any issues with using the dock to charge via USB to my iMac, so no complaints there.
Using the audio out jacks, I noticed that the Line Out jack produces much better sound than the earphone jack. With the Line Out jack, you control the volume on the device you're connected to (home stereo, Audioengines, etc.). With the earphone jack, volume is controlled with the Slacker. I'm not even sure why a headphone jack is included on this dock since the headphone jack on the radio is not blocked by the dock. I guess it's just one of those things that make you go hmmmmm. 😉
The only problem that I encountered with the Slacker dock is that when the radio is docked, it's hard to read the display due to the angle of the screen. It's pretty much straight up and down. The angle needs to be back a bit to enable easier viewing of the music information on the display.
Bottom line… You're paying $30 for a line out jack. All the other features (charging and file transfers) are already available just by using a normal USB cable. Is it worth it? If you want to play Slacker tunes through your home stereo or other speakers, yes. If you don't ever plan to do that, then no. 🙂 Nuff said.
Product Information
Price:
$29.99
Manufacturer:
Slacker
Pros:

Small footprint
Audio out

Cons:

Difficult to read the screen while docked