We use affiliate links. If you buy something through the links on this page, we may earn a commission at no cost to you. Learn more.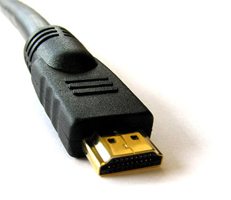 I really hate it when I get a new gadget to review and find out too late that the necessary cables to hook it up haven't been included in the package. There's nothing worse than making a quick trip to Walmart, Best Buy, etc. only to have sticker shock when I see how much they want to charge for HDMI, Ethernet, and other cables. You would think they were made of gold or something. Ok, some of them do have gold plated connectors, but you get my point. So here's a quick tip… buy a couple extra cables and put them in a drawer for a rainy day. Don't buy them from a brick and mortar store though, you can save a lot of bucks by shopping at online retailers like Optimized Cable Company. They might be generic cables that don't have a brand name like Monster, but they are certified by the same North American plant that gives both of them their HDMI ratings.
What do you think? Do you insist on brand name cables, or are you like me and look for a good bargain?