We use affiliate links. If you buy something through the links on this page, we may earn a commission at no cost to you. Learn more.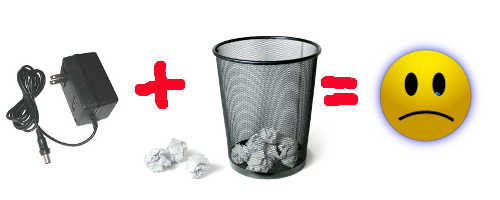 Do you feel guilty when you put old electronic devices and AC adapters in the trash can? You won't need to feel guilty any longer if you let iGo Recycles help you recycle them. The website lists local depots where customers can go to recycle electronic devices. It also features a search feature for customers to find local electronic device recyclers in their zip code. Customers can also create shipping labels (you pay the postage) on the iGo website to send their old chargers back to iGo to be recycled.
iGo is also coming out with a new green product line later this year that features the first green laptop charger, an eight outlet surge protector and a wall outlet. iGo Green Technology products automatically use 80% less standby power than standard power products.