We use affiliate links. If you buy something through the links on this page, we may earn a commission at no cost to you. Learn more.
I've loved playing with magnets since I was a kid. I remember that anytime something in the house would break that might have a motor in it, I would snatch it out of the trash, dismantle it and retrieve the magnets from the motor. I even had a little metal fishing tackle box with tools and scavenged magnets that I kept under my bed. I was an odd child. :o) Now that I'm an adult, I'm still odd and I still love  magnets. That's why I was really excited to be able to review two magnetic puzzle sets. One from NeoCube and one from CyberCube.
CyberCube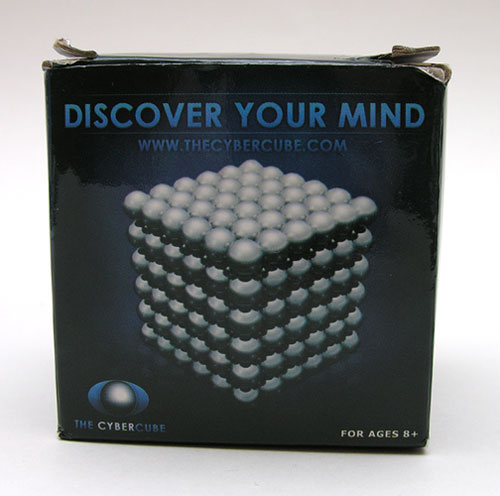 The CyberCube is made of 216, 6mm, Neodymium spherical magnets otherwise known as rare earth magnets.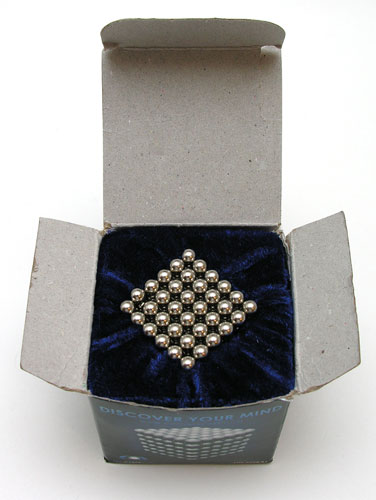 It comes packaged in a simple but nice presentation box in the shape of a 6×6 cube. Unlucky for me, the CyberCube was shipped to my day job and when my boss saw it, he took it out of the box and wrecked the cube shape. At the time, I didn't know how to get it back into that shape. I actually had to email the company and ask for directions so that I could take the image that you see above. :o)

Each magnet is about the size of a BB. These magnets are extremely strong and it takes a bit of effort to detach one from the group. Often, when you pull one magnet, you come away with a whole string. In a weird way, it almost makes the group of magnets feel like one living thing.

What's the purpose of these magnet sets? There isn't one really… It's a fidget object. Something to keep your hands and mind busy when you're bored or need a break from some other task. You can make all sorts of shapes. Above you see a cube in process.
Never miss one of our posts again. Sent MON, WED, and FRI with the latest gadget reviews and news!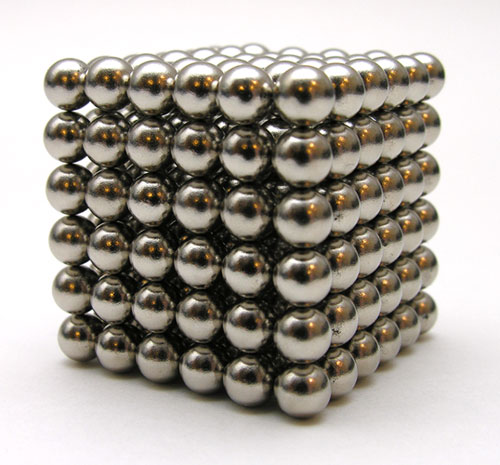 Impressive huh? The videos on  the CyberCube site make this lowly cube look like nothing.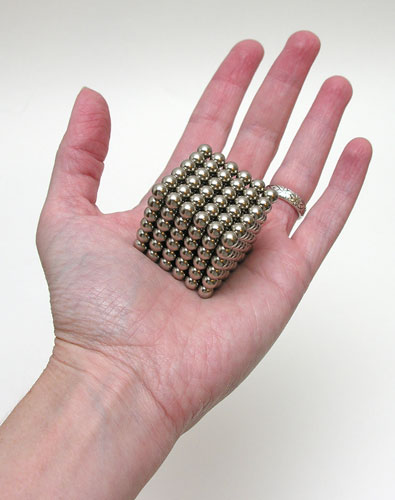 If you set this on your desk at work, people won't be able to help themselves and will have to pick it up. It's as if it were a magnet. Sorry, couldn't resist ;o)
Price: $39.99
NeoCube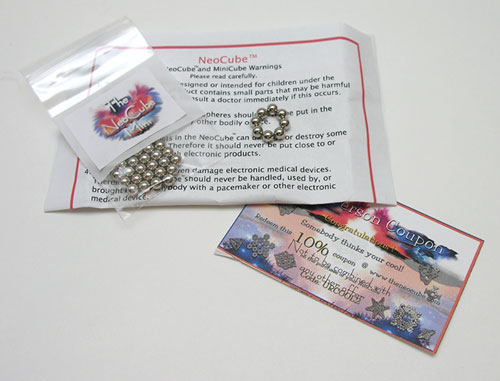 NeoCube is another magnet set that uses rare earth magnets. It doesn't come in a nice box like the CyberCube, but you do get a few extra magnets just in case you lose a few. While CyberCube only sells one set of magnets, NeoCube has a 6×6 cube set (216 magnets) which they call the NeoCube Alpha set and a NeoCube Mini set, that can create a 3×3 cube (27 magnets). You can also buy both sets together if you're a complete magnet maniac.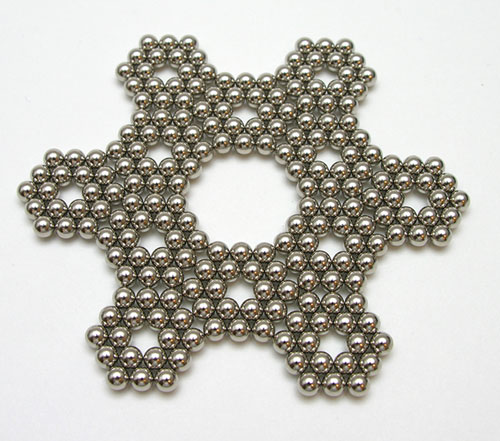 Besides the difference in the the number of magnets per set, the only other difference between the NeoCube and CyberCube is the size of each magnet. The NeoCube magnets are smaller.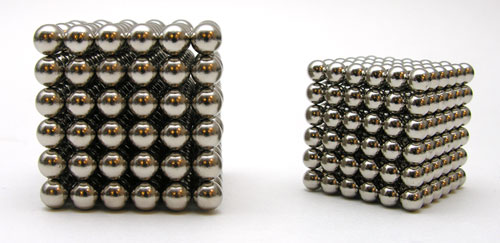 I didn't have a set of calipers handy to measure the exact size, but here you see the CyberCube 6×6 cube on the Left and the NeoCube 6×6 on the right.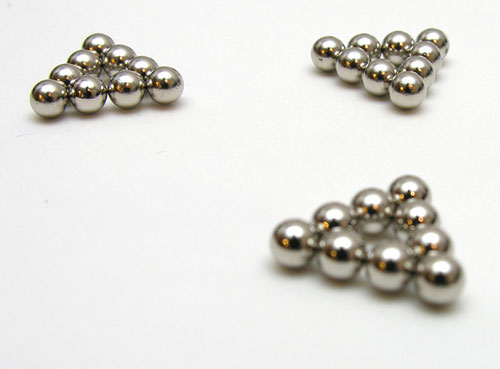 The NeoCube magnets perform the same as the CyberCube magnets in that you can create all sorts of shapes with them.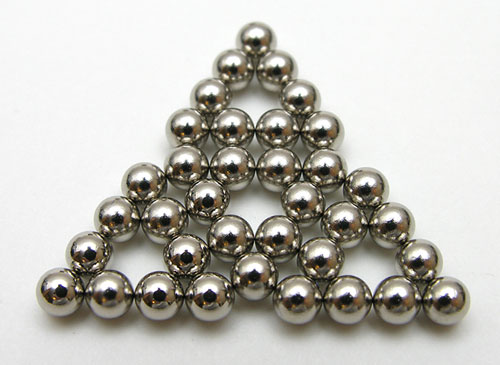 So far the shapes that I try to create are super lame. But both the CyberCube and NeoCube sites have videos with someone showing how to create things. They make it look so easy ;o) It's really not that easy for me – at least not yet.
Price: Alpha and Mini set $34.95, Alpha set $29.95, Mini set $13.95
Summary
Which set should you buy? The combination Alpha / Mini set from NeoCube is the better buy because you get 35 more magnets than the CuberCube set for a cheaper price. The only issue might be the size of the magnets… the Neo's are smaller. Heck, buy a set from both company's and then go wild and stick them altogether! Regardless as to which set you might choose, they will keep you entertained for hours and make a great gift for your favorite geek. Anyone else out there have a "thing" for magnets?
Product Information
| | |
| --- | --- |
| Price: | |
| Pros: | |
| Cons: | |