The Gadgeteer is supported by readers like you! If you buy something through links on our site, we may earn an affiliate commission at no cost to you. Thank you! Learn more.
I ordered a Palm Treo Pro and received it yesterday. It's coming with me on my vacation to Treasure Island, Florida, along with the MSI Wind Netbook and a few other gadgets that I'll be testing during my week off.
So far, there are several things that I like about this new Windows Mobile Treo, and at least one thing that I really hate…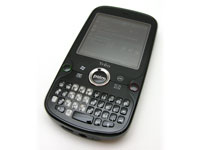 Things I love so far:
I love the fact that the display is flush with the case instead of having a raised bezel around it.
I like the how solid it is and how thin it is.
I love the clock screensaver.
Things I hate so far:
The back cover!!!! It's a complete pain in the #$@ to get it off.
More info when I post the full review… :o)