We use affiliate links. If you buy something through the links on this page, we may earn a commission at no cost to you. Learn more.
Astraware have been long known for making great games for both Palm and Windows Mobile. Now they are bringing their eye catching graphics and addictive entertainment to the iPhone and iPod Touch with GTS World Racing.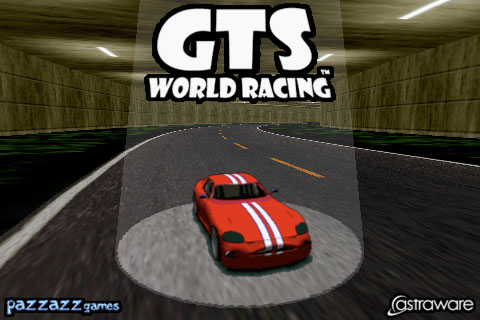 GTS World Racing has been available for while now on Windows Mobile and Palm OS devices, but this new version for the iPhone and iPod Touch takes it to the next level…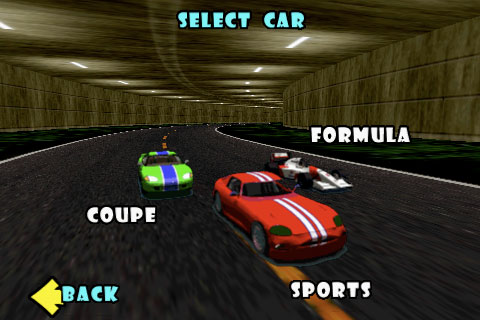 There are 4 play modes: single race, challenge cup, grand tour, and championship. Depending on which mode you choose, there are up to 16 locations and 64 tracks that you can race on.
You get your choice of three vehicles: coupe, sports car or a formula racer. The choice of car isn't just for looks, each one has a different horse power and maximum speed rating.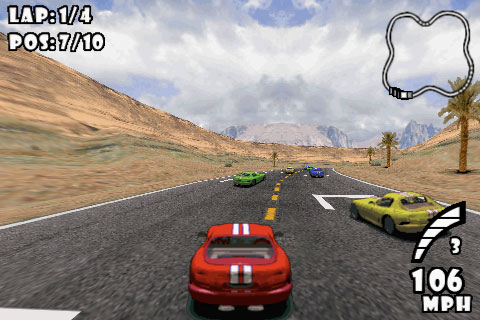 The controls for this game are what makes it so much fun. First of all, you don't have to remember what buttons to press to accelerate and which ones steer. Nope… Thanks to the built in accelerometer, you just hold the iPhone or Touch in landscape mode between your hands like a… steering wheel. Turn it clockwise to go to Right and counter clockwise to turn Left.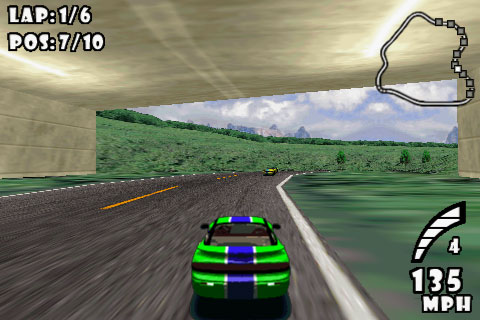 If you want to speed up, tip the device forward and if you want to slowdown or brake, tip it backwards. Could anything be more intuitive than that? I think not :o) Playing this game just feels so natural. Even my roomie, who can never seem to get the knack of playing video games, had no problems at all with this one. When I asked her what she thought of it, she said "I'd play that one!". For her, that's high praise ;o)
This game is quite easy and does become repetitive after awhile though. It would be nice to have more cars to choose from. Even better would be the ability to race another player via WiFi.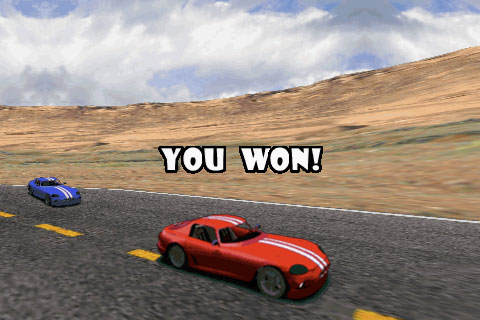 The graphics are pleasant and the music is pretty good. One nice feature is the ability to play your own tunes in the background.
GTS World Racing is an easy to learn fun game that is enjoyable to play and also to show off to your non iPhone and Touch owning friends. The $8 price tag isn't too bad either.
Product Information
Price:
7.99
Manufacturer:
Astraware
Requirements:

Apple iPhone or iPod Touch

Pros:

Super easy controls
No buttons to learn
Nice graphics and music

Cons:

Gets repetitive after awhile