We use affiliate links. If you buy something through the links on this page, we may earn a commission at no cost to you. Learn more.
Cases for iPhones are a dime a dozen in as much as they are all pretty much alike in design and function. I don't envy companies that sell these products as it has to be very difficult to come up with ideas to make their offerings unique enough for consumers to take a second look and ultimately make a purchase. Today I want to show you the Wave case from Griffin Technology. Let's see if it is different enough to catch your eye…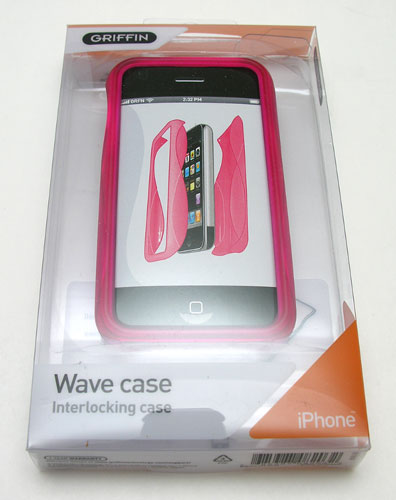 Upon first glance, it doesn't appear to be much different than all the other iPhone cases in retail land.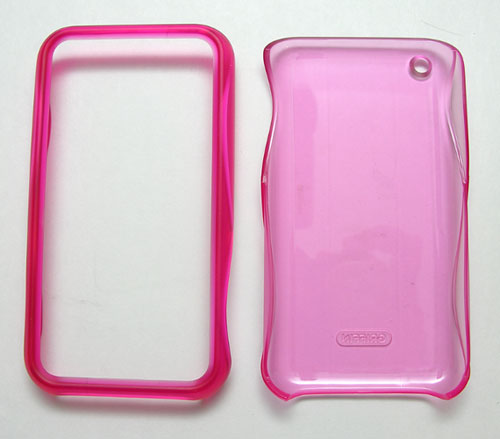 Package Contents
Wave case
Cleaning cloth
Static peel screen protector
Made of a polycarbonate material and available in Red, Pink, Orange, Green, Blue, Black, and White, I was sent the Pink version. Normally, I'm not a big fan of Pink, but I actually like this shade. The translucency reminds me of Gummy Bears.
The Wave case is comprised of two parts. A bottom section and a front bezel, both of which has a soft and slightly rubberized texture.

To use this case, you first place the iPhone in the bottom section.

Then notice how the top and bottom parts of this case have curved sides.

The top section doesn't just snap over the bottom section like most cases of this style. Instead, it sort of interlocks…

The top bezel bottom curves fit over the bottom section curves and then the top bezel top curve fits under the bottom bezel top curve. Confusing? It's really not and it's a unique way to keep the two sections securely in place.
A large cutout on the Left side allows easy access to the mute switch and volume controls.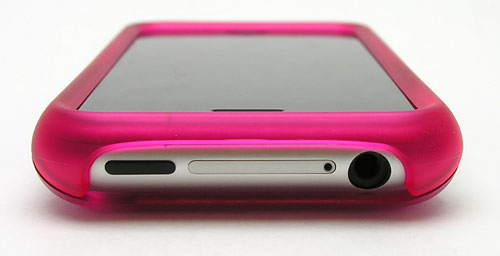 An opening in the top gives access to the earphone jack, SIM card slot and power button.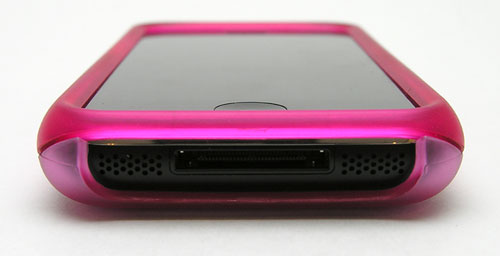 A bottom cutout reveals the speakers and docking connector. It won't be a surprise that the added thickness of this case will make it unusable with the dock included with the iPhone. Standalone cables work fine though.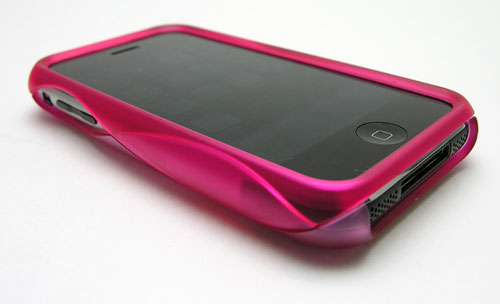 In hand, the Wave case gives your iPhone a helpful, non slippery grip and help protect the back and sides from everyday abuse. I like the feel of this case and the look. It's simple, but stylish. If you've been trying to find a case for your iPhone that is useful and a bit different then all the other clone cases out there, you might want to give the Griffin Wave case a closer look.
Product Information
Price:
24.99
Manufacturer:
Griffin Technology
Requirements:
Pros:

Unique style
Available in a variety of colors
Includes a screen protector

Cons: