We use affiliate links. If you buy something through the links on this page, we may earn a commission at no cost to you. Learn more.
Love your iPhone, but don't feel quite as amorous towards the stock earbuds / microphone that ships with it? Then you will be interested in learning more about the Full Metal Jacket iPhone earbuds from Skullcandy.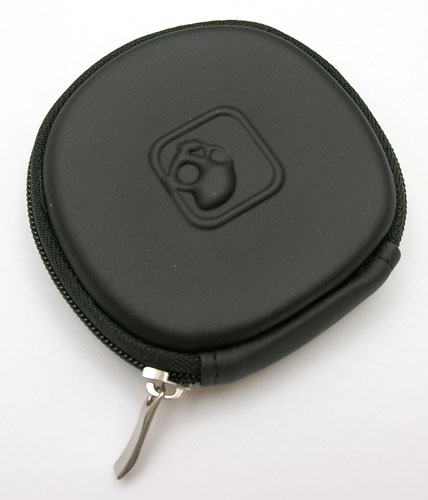 Packaged in a convenient EVA zippered carrying case, the SC-FMJI's are available in Black, Chrome or Silver.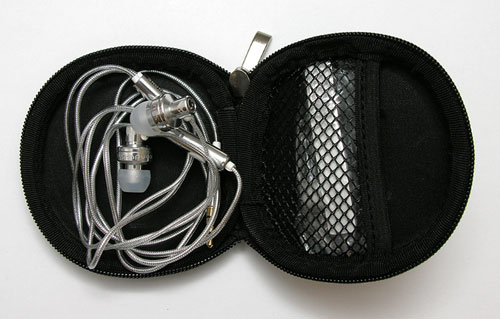 I was sent the Chrome version of these earbuds. The body of the earbuds, the plug and the microphone switch are made of metal. Not plastic, which makes them feel substantial and expensive.
Hardware Specifications
11mm speaker
Frequency range: 16 Hz 20K Hz
Impedance: 16 ohms
Max input power: 500mW
Cable type: Aluminum foil
Cable length: 1.1 M
Plug type: 3.5mm gold plated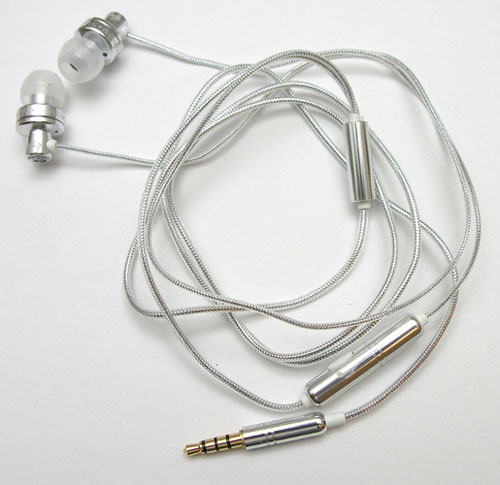 Unlike the stock iPhone earbuds, the FMJI's are in-ear style. That means the silicon tips fit down in your ear canal.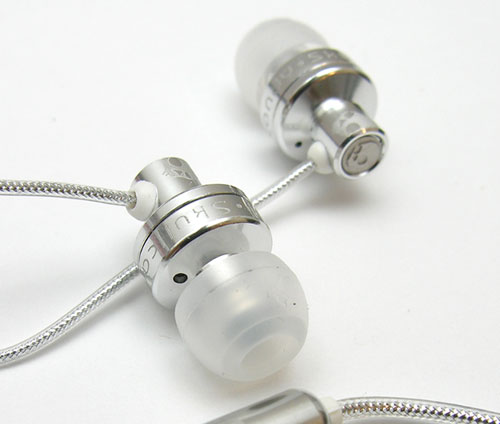 Check out the skulls carved into the ends of the buds. This style might be better suited for the younger, casual crowd, instead of a corporate Joe.
These earbuds come with soft silicon ear tips installed on them.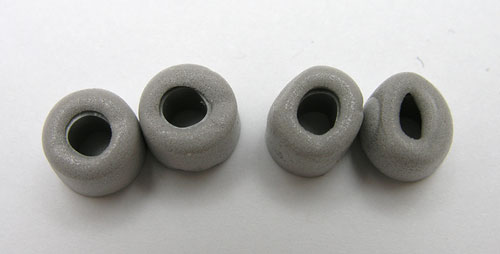 Also included are two additional sets of COMPLY grey foam tips. If you've never worn earplugs, these are made of the same squishy moldable material. What I found a bit odd is the fact all three sets of included ear tips are all the same size. Typically, if earbuds come with ear tips, a selection of sizes are included instead of several of the same size. The COMPLY tips fit more securely in my ears than the silicon tips. With the silicon tips, the Right earbud never wanted to stay seated in my ear canal. It kept wanting to slip out. Personally, I've never really liked in-ear style buds. They just aren't comfortable to my ears. But that's me…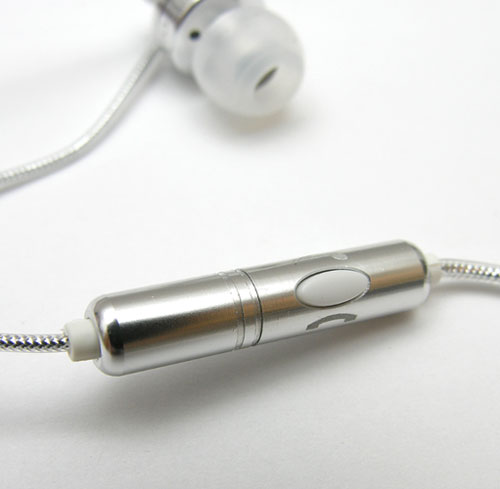 Like the stock iPhone buds, this set of buds includes an in-line microphone / pause button. It's also important to note that these buds are compatible with the Blackberry Curve. However, I was not able to test them with that device.
I really like the in-line pause switch, but the button is so small, that it's not always easy to find it to quickly pause your music.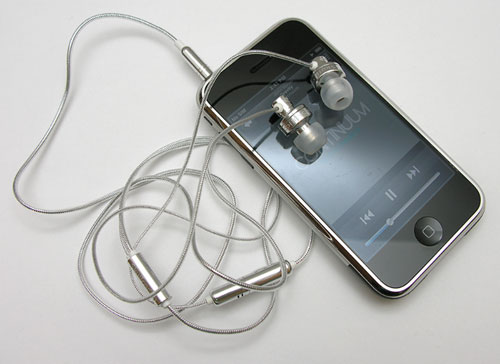 How do the FMJI's sound? Well, for making and receiving calls, they were fantastic. For music, I found that I did not require the volume to be set nearly as high as when using the stock buds. The first thing I really noticed was how thumpy bass lines were. With some songs, this was great, but with other songs, the bass was muddy and overpowering. I listened to various styles of music with these earbuds and noticed mixed results. Overall I really wasn't all that happy with them as far as listening to music.
The Skullcandy FMJI's look cool, there's no denying that. However, while they excel for telephony tasks, they are disappointing for music tasks. I actually prefer the stock buds over these for both sound and comfort.
Product Information
Price:
79.95
Manufacturer:
Skullcandy
Retailer:
Skullcandy
Requirements:

Apple iPhone or Blackberry Curve for microphone feature

Pros:

Stylish
Great call quality

Cons:

Bass can be muddy and overpowering
In-line pause button is very small
Doesn't come with different sized ear tips