We use affiliate links. If you buy something through the links on this page, we may earn a commission at no cost to you. Learn more.
The folks at AT&T sent me the Pantech Duo (C810) to review. This is a small Windows Mobile 6 smartphone with a dual slider.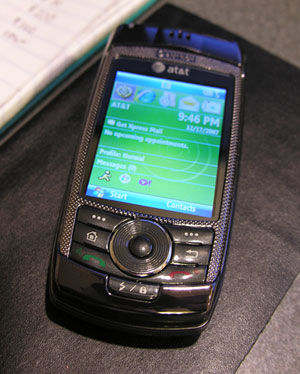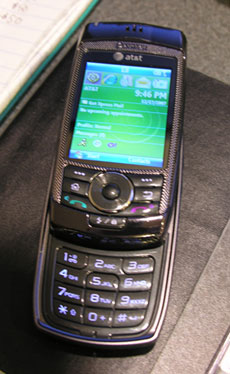 The face slides up to reveal a dialing keypad…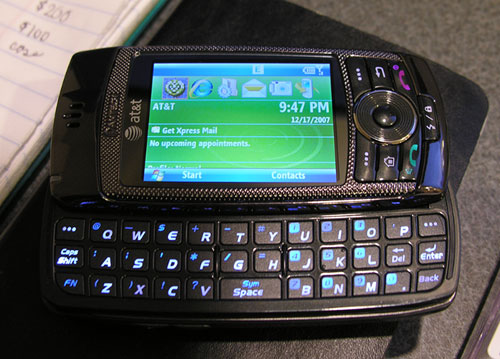 Slide the face to the right and it reveals a QWERTY keyboard. Pretty cool for a device that is 4.02 x 1.97 x 0.83 inches, which is very pocketable.
I've been using the Nokia E61i for a few weeks now and this phone feels tiny in comparison. I'm even able to sync it to my iMac / Leopard using the latest version of MissingSync from MarkSpace. It's been awhile since I used a Windows Mobile phone and it's feeling kinda nice. Review to follow soonish.