We use affiliate links. If you buy something through the links on this page, we may earn a commission at no cost to you. Learn more.
Those of you who try their utmost to keep their electronics in nice/pristine/perfect
condition should consider a LappyMat
screen protector for your laptop. They are designed to protect your laptop
screen from the keyboard while traveling. I grant you most laptop manufactures
engineer their laptops to avoid the keyboard touching or scratching the screen,
but things happen. The LappyMats are a reasonably priced accessory designed
to reduce that risk.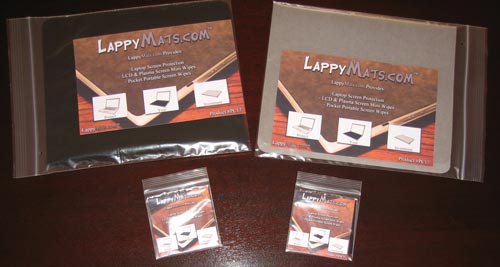 LappyMats come in 'deep' black and 'liquid' silver and range in size to fit
11.1" to 20" laptops. They also include a small Mini Wipe with each
order. According to LappyMats.com,
they offer sizes for over 30 manufactures and 758 different laptop models. You
can also contact them directly to have their 'Chop Shop' custom make you a LappyMat
to your exact specifications.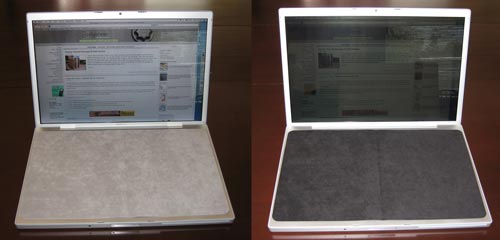 The LappyMats I received fit my MacBook Pro perfectly. The microfiber material
is soft and very suede-like. I have no worries using it as a wipe cloth for
any part of my laptop, including the screen. The fabric is 0.803mm thick and
causes no additional stress on the lid or hinges. You can even wash them in
cold water, air dry them and they are good to go.
I will definitely use a LappyMat when I travel with my MacBook (although I'm
not sure which color looks best). Priced below $25, it is definitely worth the
money for the added screen protection.
Price ranges from $10.95 to $21.95