We use affiliate links. If you buy something through the links on this page, we may earn a commission at no cost to you. Learn more.
You guys all know by now that I tend to switch phones as often as I change my socks. I'm always flitting from one phone to another, trying to find the one that will keep me satisfied for longer than a few days. For the most part the Treo 650 has been that phone for the past couple of years and now I've moved on to the 680. That said, I have continued to buy phones and use them for a day or so before always giving up and going back to the Treo. I've noticed that this has become a really bad habit and as a result, I have a whole drawer full of phones that I've purchased but never reviewed. Bad Julie!
So, what I'm going to do is pull a phone out of the drawer, use it for 2 full days, and then give a quickie overview / review of what I like and don't like about it. It won't be a full blown review, but hopefully the information that I provide will prove useful… even if it is for an older model phone.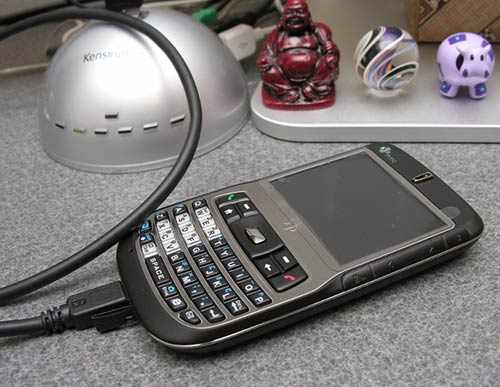 First up is the HTC Excalibur AKA S620, AKA Dash. I started using this Windows Mobile Smartphone today and will continue doing so through tomorrow, with my report due on Wednesday. Wish me luck!