We use affiliate links. If you buy something through the links on this page, we may earn a commission at no cost to you. Learn more.
I'm very careful with my tech-toys and do my best to keep them all in pristine
condition. My Archos 604 video player is no different. The moment I decided
to purchase a 604, I ordered a Brando screen protector (so it would be here
when the video player arrived) and began looking for the perfect case. Sadly,
since Archos is not nearly as main-stream as iPods, there were few
choices…. Of the three I found (Noreve,
Proporta,
and Archos), Noreve looked to be the best of the lot.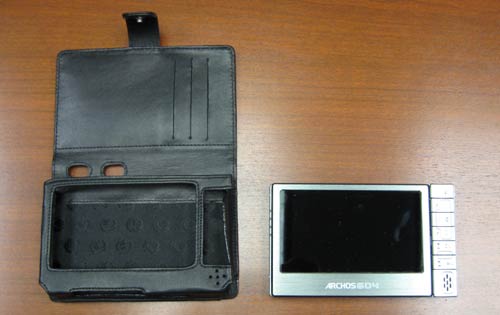 The workmanship and quality of materials is incredibly nice (even compared
to Vaja). The high quality leather is soft and the stitching is perfect.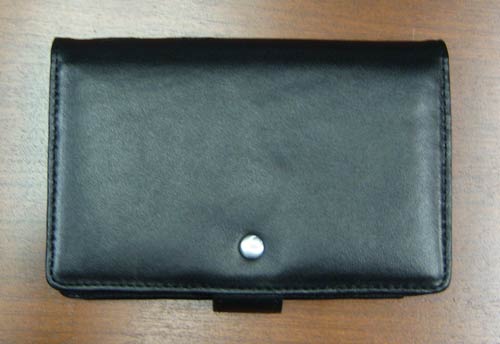 The case fits and protects the Archos 604 very well. The many cutouts line
up perfectly and allow access to all the necessary functions. It comes in
thirteen colors, ranging from black to purple and everthing in between.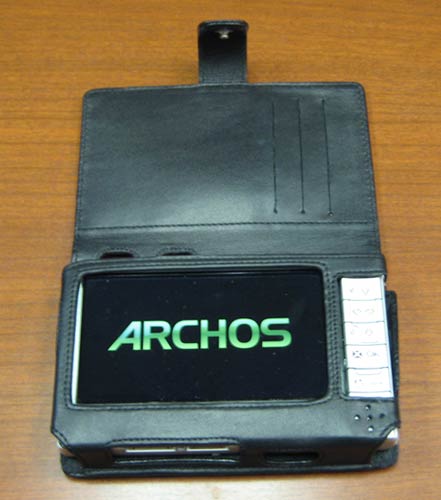 The front cover has three built-in card slots and a strap that securely
snaps the case closed when not in use. The front cutouts give access to
the 4.3 inch screen, all of the function keys, and speaker.

The rightside cutouts give access to the earphone plug-in.
Never miss one of our posts again. Sent MON, WED, and FRI with the latest gadget reviews and news!

The leftside cutout enable you to view the operations lights.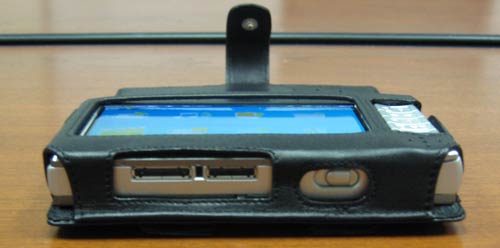 The bottom cutouts provide access to connect the data/power cable and the
battery release door (unnecessary, since you can not remove the battery
while in the case). The stock connection cord can be connected while in
the case. But you will have to remove the device from the case when using
the DVR docking station or travel docks.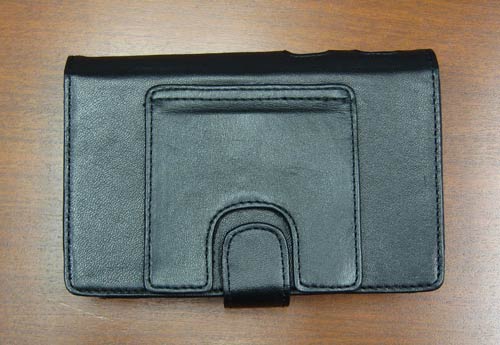 The back hides a very nice feature of the Noreve case, a built in stand.

A definite thing to have on a long plane ride. The stand is sturdy and folds up out of the way.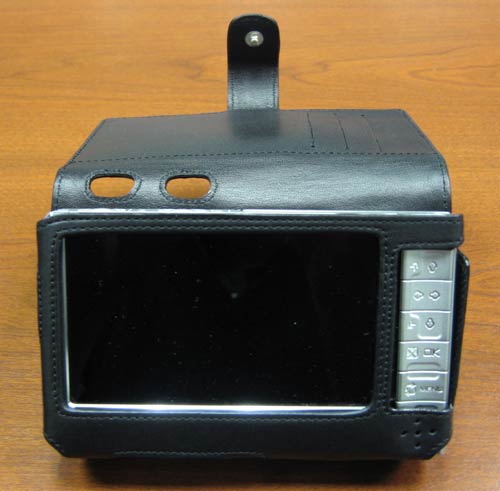 Overall, I love the case. The Noreve case for the Archos 604 provides the
perfect mix of form, fit, quality and protection. Of the three cases I found,
it is the most expensive. At 42.99€ (I believe that would be around
$60 US) plus shipping, it is somewhat expensive. But in this case definitely worth the money.