We use affiliate links. If you buy something through the links on this page, we may earn a commission at no cost to you. Learn more.
With every PC, Game station, entertainment device generation, the goal is making things run faster. As a result cooling is important for the device's life span. If they don't stay cool, the device will burn up and then your 100 to 2000 dollar device is a oversized paper weight. Microsoft's Xbox 360 early on had heat issues with constant use. Several companies have come out with an add-on to the station to help mitigate the heat issues with additional cool fans.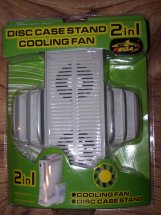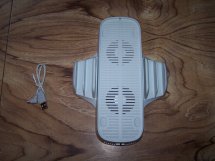 PEGA has developed a stand that helps address the heat issues that the Xbox 360 currently has. Available from Brando, the Disc Case Stand 2 in 1 Cooling Fan has two quiet 3" fans that are built into the stand unit that the Xbox 360 sits on. Other features of the stand are 4 slots for Game case storage.
Key Specifications/Special Features
Cooling the console
As a stand to keep the console steady

Stand slots on both sides can hold 4 disc cases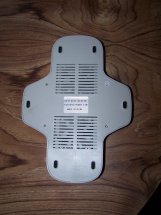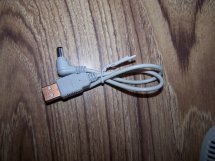 Package Contents
Main Fan Unit
USB Power Cable
This unit is extremely simple to install and use. Anyone could install this cooling system with very little trouble. I have had some DVD and Game play issues if I ran my Xbox 360 for very long. After I installed this unit I didn't experience any problems like before. I used this device for long periods of time over the course of a week with no problems. So, for a low budget home this would be a good solution for addressing heat issues in your Xbox 360.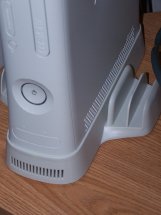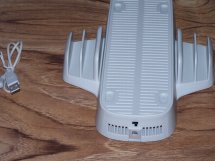 I personally would not purchase this cooling device for the following reasons: If you have paid so much for your Xbox unit, I would want something with more air flow that will guarantee to help keep things cool. The air flow from this unit is not very high, so this unit would have problems keeping things cool if the room's temperature was higher than normal. The other bad side to this unit is that the fans are controlled by a simple On/Off switch on the back side of the unit. This has multiple issues. The unit gives no indication when the fans are running unless you stretch around to the back of the unit and look at the switch position. The unit does have a green LED light to show that it's getting power, but it is always on and not very useful. The other issue I had with this is that you have to turn the fans on manually. Personally I think the fans should turn on with the Xbox 360 or by temperature detection. Granted this might increase the cost of the device, but I believe this is a needed feature.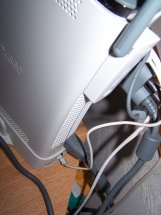 The final issue I noticed with this cooling unit is that by design this unit must be plugged into the back USB port of the Xbox 360. If you have any devices already plugged into the back port, you have to decide which is more important. In my case I have the Xbox 360 Wireless Network adapter that requires the back USB Port so it had to be removed for this review.
Bottom line: If you are looking for a low cost Xbox 360 Cooling device this could suit your needs, if you understand its limitations. I personally would go for something else with a better feature set and one that has a power indicator.
Product Information
Price:
19.0
Manufacturer:
PEGA
Retailer:
Brando Video Game
Requirements:
Pros:

Easy to Install
Low Cost
Runs off of Xbox 360 Power
Quiet
Holds 4 Game/DVD Cases

Cons:

Low Air Flow
Requires USB Port on back side of Xbox
No Good Indication of Unit being On or Off
Manual Power Control
Game Case locations obstruct Xbox 360 cooling vents