We use affiliate links. If you buy something through the links on this page, we may earn a commission at no cost to you. Learn more.
The item I am going to talk about today has quickly become one of my favorite
gadgets; not only because it feeds my inner secret agent fantasies, but also
because it has proven to be very useful and handy to own. At first glance, the
Brando

512MB USB Flash Drive Laser Pen looks similar to any other fat barreled
writing implement – with the exception of a small silver toned button next to
the clip.
Hidden inside this multi-segmented pen are several features that make it a
handy tool for almost everyone. Let's take a look…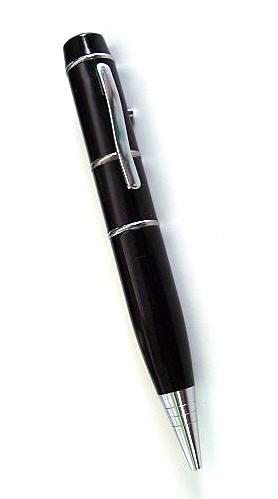 Specifications:
Features:
3 in 1 functions: data storage, memo taking and laser pointer
512MB flash memory
Mobile data storage and exchange
Easy to view, edit, and copy files
Shockproof and electromagnetic wave protection
Convenient for data-carrying
Lightweight and portable
Low power consumption
Long working life
High durability
USB powered
Plug-and-play
Support Windows 98/Me/2000/XP or Mac OS 9.X or above
Included in the package are the USB Flash Drive Laser Pen, a driver CD and a
User Guide. The USB Flash Drive Laser Pen is available in black, white and
silver. Measuring 5.55" inches long by 0.64" at its widest barrel point, it
weighs 1.6 ounces.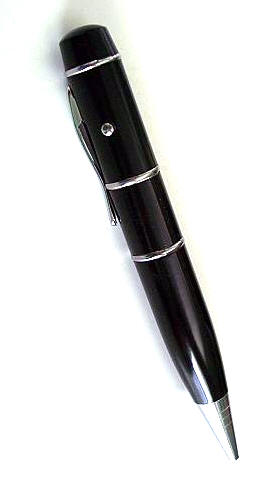 In hand, the pen feels substantial, nicely weighted on the rear end, and it
balances comfortably in the crook between the user's thumb and pointer.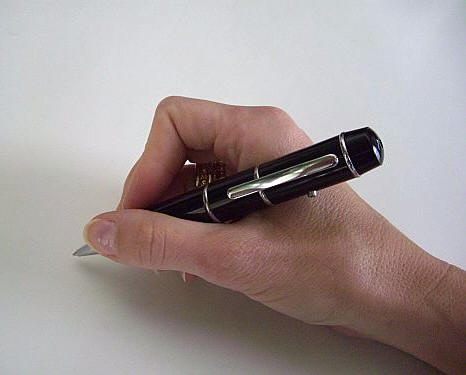 As you've probably noticed, there are various segments in the pen's black
plastic body that are bisected by bands of silver. The first band unscrews to
reveal a USB plug that is attached to a 512MB flash drive.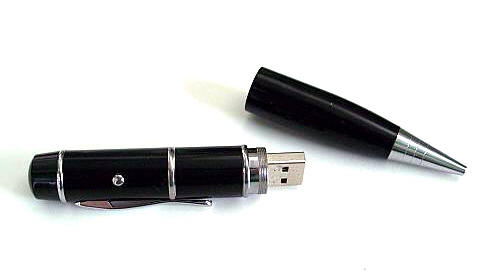 When plugged into a PC, the pen will show up as a generic drive; I changed
the name on mine so it would be easily recognized amongst the others.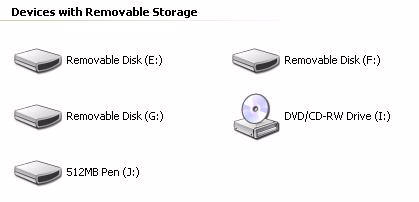 One of the many uses I have found for this drive is the transfer of files
between my desktop computer and the XP portion of the
DualCor cPC. One of the unexpected
benefits I found was the ability to move files directly to the WM5 portion…I
have never before been able to do that. I recently purchased some eReader books
which I was able to transfer directly from my main desktop to the pen drive, and
then from the pen drive directly into WM5 through the File Manager. <insert big
self-satisfied grin here>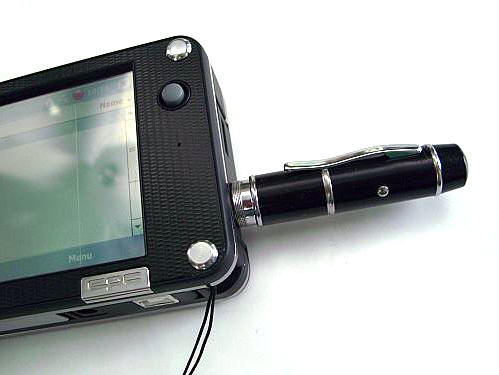 When opened, the next section of the pen reveals two CR1220 batteries
(included)…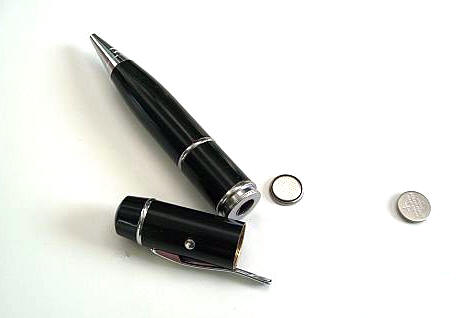 … which power the built in laser pointer.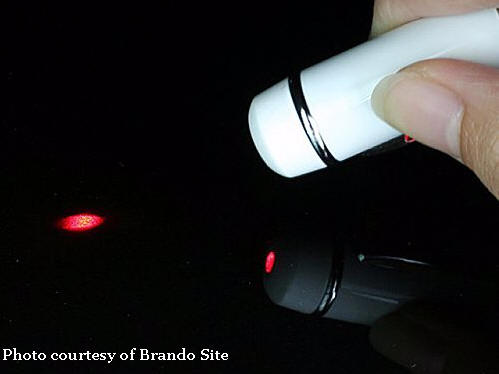 Of course, the USB Flash Drive Pen is also a writing pen, the point of which
is activated when the silver tip is rotated counter-clockwise; the included pen
cartridge is a medium black ink.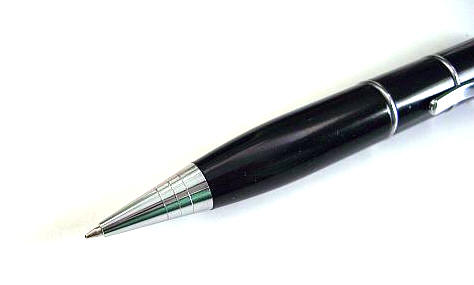 The silver tip pulls out for easy refill changes. I put in an order with
PDA Panache for one of their
multi-pen stylus
inserts. I don't think it will fit perfectly out of the box, but if I can
modify it to work in the place of the ballpoint refill, then this pen will be
perfection – at least for my needs.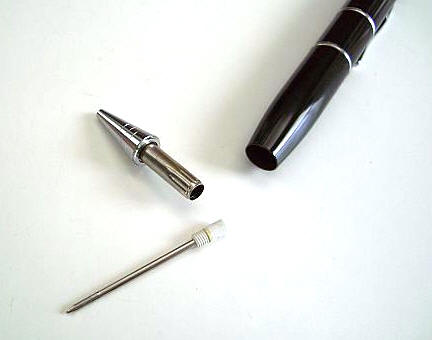 So there you have it: this pen includes a handy USB flash drive in a generous
amount, a comfortable writing pen, and a laser pointer for those that need one.
As if that weren't enough, its price makes it the perfect gift idea for college
students, co-workers or geeky spouses. Because it is so multi-talented, the
Brando

512MB USB Flash Drive Laser Pen has earned a permanent spot in my gear bag.
:0)

Product Information
Price:
27.0
Manufacturer:
Brando USB
Retailer:
Brando USB
Requirements:

Two CR1220 batteries (included)
Windows 98/Me/2000/XP or Mac OS 9.X or above

Pros:

Inexpensive
Built-in USB 512MB Flash Drive
Comfortable to hold
Built-in laser pointer
Plug & Play

Cons: