We use affiliate links. If you buy something through the links on this page, we may earn a commission at no cost to you. Learn more.
If you haven't seen this already, then you might want to take a
look: Dave Ciccone at Mobility
Today has posted a review on the new Franklin
Wireless USB EVDO Card. This product is perfect for
those of you that have an ultra portable computer or UMPC that
doesn't have a PCMCIA slot for a traditional type modem. To my
knowledge this is the first such USB EVDO modem, and it works on
the Sprint Network.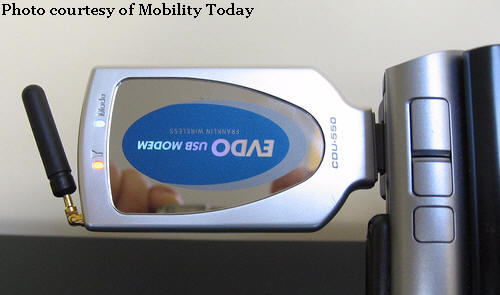 It looks a little bit bunglesome on Dave's Sony, but the
sacrifice is probably worth it for its true EVDO speed (in areas
that have it)…especially if one doesn't want to use the UX's
included Cingular wireless. ;0)